Costco Korea Is On The Verge Of Falling Into a Low-Growth Trap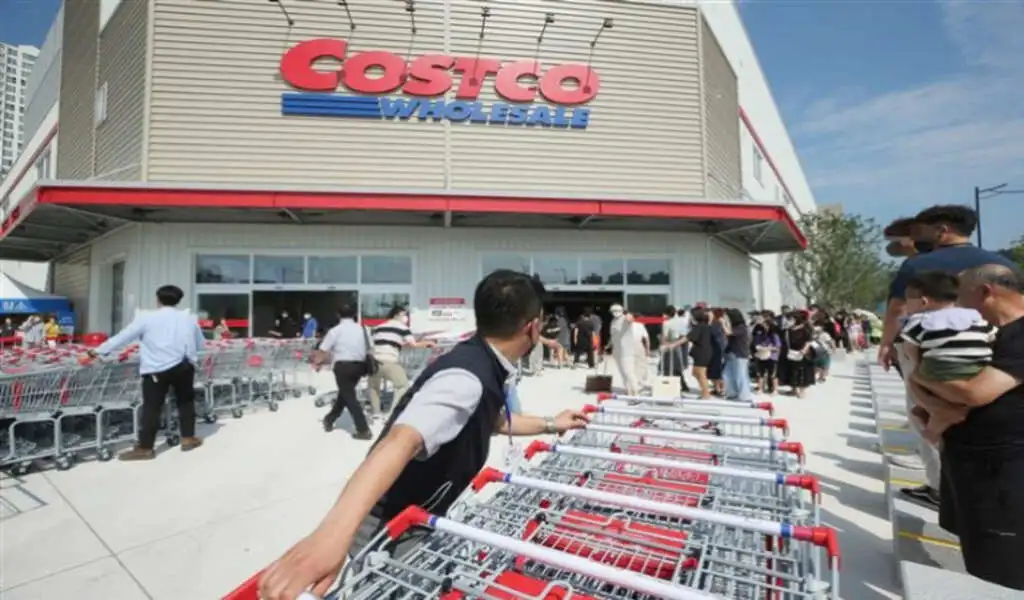 (CTN News) – The South Korean market, one of Costco Wholesale Corp.'s most lucrative markets, is losing its appeal as China becomes the US big-box retailer's key new market and fierce e-commerce competition intensifies.
Cho Min-soo, Costco Wholesale Korea's country manager, boasted early last month that the Korean operations reaped over 5 trillion won ($3.8 billion) in sales during fiscal year 2023, which ended on Aug. 31.
Business system reform was partly attributed to the membership-based warehouse club's Korean operations, which have 18 outlets across the country.
As Asia's No. 4 economy has grown more complex in recent years, the country manager's cheerful message hasn't resonated.
After reaching 4 trillion won in fiscal 2019 and 5 trillion won in fiscal 2021, the latest sales figure remaining in the 5 trillion won range for the third consecutive year may indicate a slower growth in Korea.
Despite the potential closure being a matter of operational efficiency, Costco is also considering closing one outlet in Seoul, marking the US retailer's first store restructuring in Korea since it first entered the country in 1998.
Koreans' interest in the membership-based warehouse club has fizzled amid the growing number of single-person households in the country, which prefer small orders from e-commerce players like Coupang.
Growth rate of Costco Wholesale Korea's annual sales
A Korean warehouse club began offering one-day delivery services last year as e-commerce has become the norm in shipping. The company reversed its long-held policy of refusing to deliver.
It is expected that its parent company in the US will shift its focus to China, Korea's close neighbor that is rapidly changing the retail landscape.
With its first venture into China in 2019, Costco has succeeded in appealing to Chinese consumers with premium foreign goods at lower prices.
After attracting about 80,000 members prior to its opening in March, its third location in China raked in 16 million yuan ($2.2 million) in membership fees.
Despite the enthusiastic welcome Costco has received in China, the Seattle-based retail giant plans to open seven stores within this year.
Since entering Korea 25 years ago, Costco has opened 18 stores in the country. At present, Costco is expanding in China at a much faster pace and more aggressively than in Korea.
Despite the company's Chief Financial Officer Richard Galanti's assurance that Costco would continue to open stores in Korea, the company's recent relocation of core Korean staffers to China suggests that the Asia center will relocate to China.
As crosstown rival Sam's Club expands aggressively in China, Costco's focus on China may accelerate further.
SEE ALSO:
WeWork Files For Bankruptcy With $47 Billion Valuation