Former U.S. Vice President Mike Pence Ends His 2024 Presidential Bid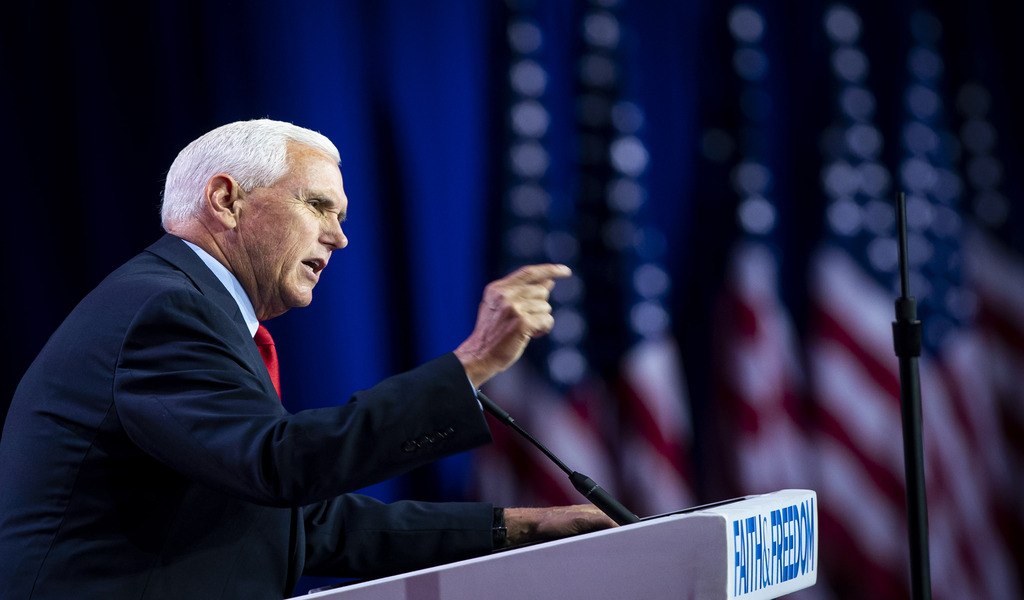 Former U.S. Vice President Mike Pence called it quits on his cash-strapped presidential campaign on Saturday, following months of trying to persuade Republican voters that he was the best option to Donald Trump.
With his stunning statement at the Republican Jewish Coalition donor gathering in Las Vegas, Pence became the first high-profile candidate to withdraw. Trump is the clear favourite in the contest.
"After travelling across the country for the past six months, I've come to the conclusion that this is not my time." So, after much prayer and contemplation, I have chosen to stop my presidential campaign effective today," Pence addressed the gathering, eliciting gasps and later extended claps and chants of approval.
In his speech, Pence avoided endorsing anyone, but he appeared to take a shot at Trump.
"I implore all my Republican colleagues here to elect a Republican standard bearer who will, as Lincoln said, appeal to the better angels of our nature," Pence said, adding that the candidate should also lead the country with "civility."
When asked if Pence would back Trump, a source close to him scoffed.
Florida Governor Ron DeSantis and Trump did not mention Pence in their speeches, which came after Pence's announcement. Haley commended Pence as a fighter for America and Israel. Later, DeSantis said on the social media platform X that Pence was a "principled man of faith."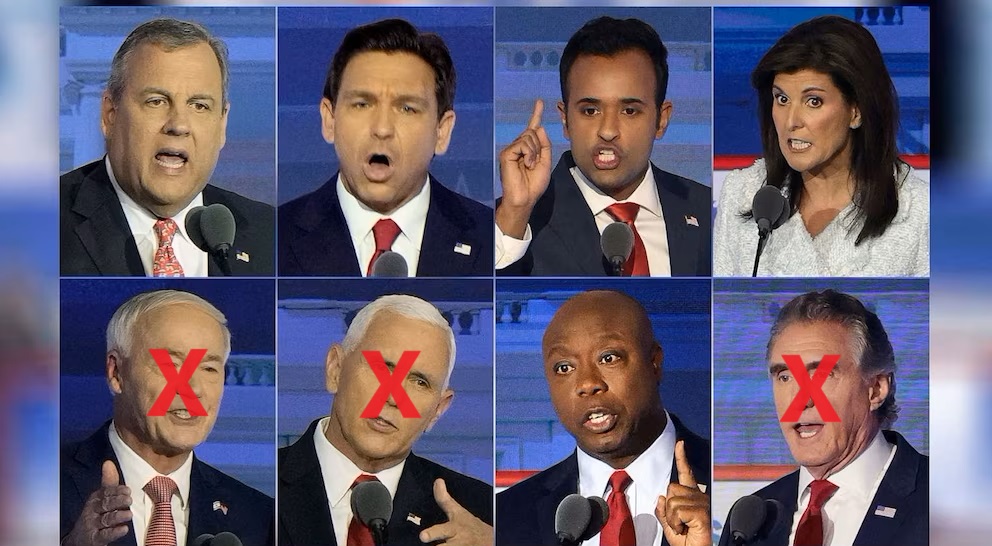 More candidates may soon join Pence in withdrawing, narrowing the field of contenders. With more than a half-dozen candidates to choose from, donors looking for alternatives to Trump have been hesitant to open their wallets.
Trump's lead is so great that it may not matter, and candidates may also opt to stay in the race for a longer period of time. Since the DeSantis campaign faltered after a slow start, no clear alternative has arisen.
Pence, 64, publicly defied Trump, blasting the former president for his role in the Jan. 6, 2021, insurgency at the United States Capitol. Pence bet that Republican primary voters would reward him for upholding the US Constitution rather than Trump's orders to reverse the 2020 election results when, as vice president, he served as president of the Senate.
But Trump's fans never forgiven Pence for his role in certifying Democrat Joe Biden's election.
According to polls, Trump has one of the largest primary leads in US electoral history. They reveal that the majority of Republican voters have accepted, or do not care about, Trump's fiction that the 2020 election was stolen from him, as well as his efforts to overturn the outcome.
Pence began his White House quest in June, but he has unable to draw enough primary voters and financiers to maintain a candidature that has been polling in the low single digits.
Pence, a stolid campaigner who lacked flair, ran out of money by October. Despite devoting time and resources in Iowa, the first Republican nomination state, he failed to catch fire.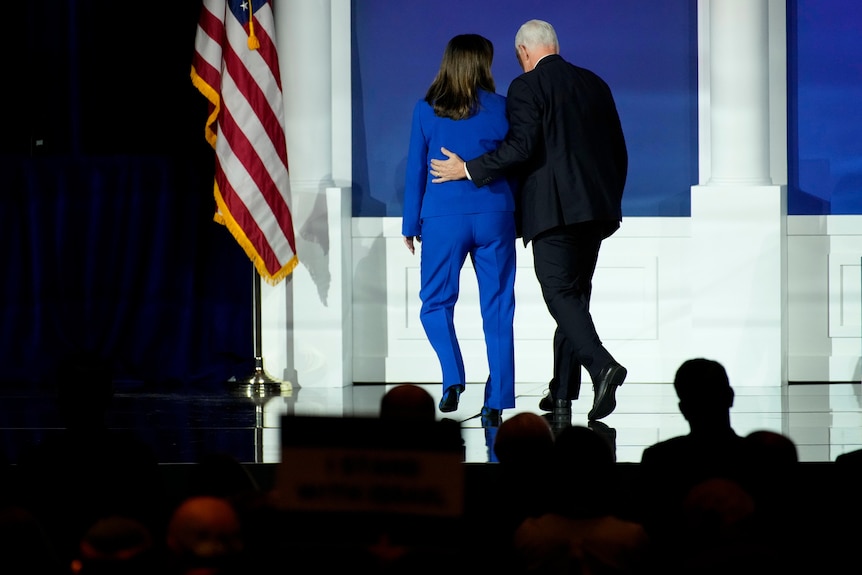 On Oct. 15, Pence's third-quarter fundraising totals revealed that his campaign was $620,000 in debt, with only $1.2 million cash on hand. That was significantly less than some better-performing Republican opponents and insufficient for a presidential campaign.
Former vice presidents who ran for president have been successful in previous elections, including Republican George H.W. Bush in 1988 and Democrat Al Gore in 2000. Biden served as former President Barack Obama's vice president.
However, Pence was unable to defeat Trump's electoral juggernaut, as well as candidates who attracted more to primary voters and donors, such as former South Carolina Governor Nikki Haley and DeSantis.
Pence campaigned as a conventional social and fiscal conservative, as well as a foreign policy hawk, asking for increased military aid to Ukraine and welfare cuts. In the Trump era, full-throated populism and "America First" isolationism have surpassed his brand of Republicanism.
Meanwhile, according to The Hill, Former President Trump's edge over other GOP presidential hopefuls has grown in a recent poll of Pennsylvania Republicans.
According to the most recent Franklin & Marshall College poll of registered Republican voters in Pennsylvania, Trump currently leads his closest challenger, Florida Gov. Ron DeSantis, by 41 points, with 55 percent backing Trump and 14 percent supporting DeSantis.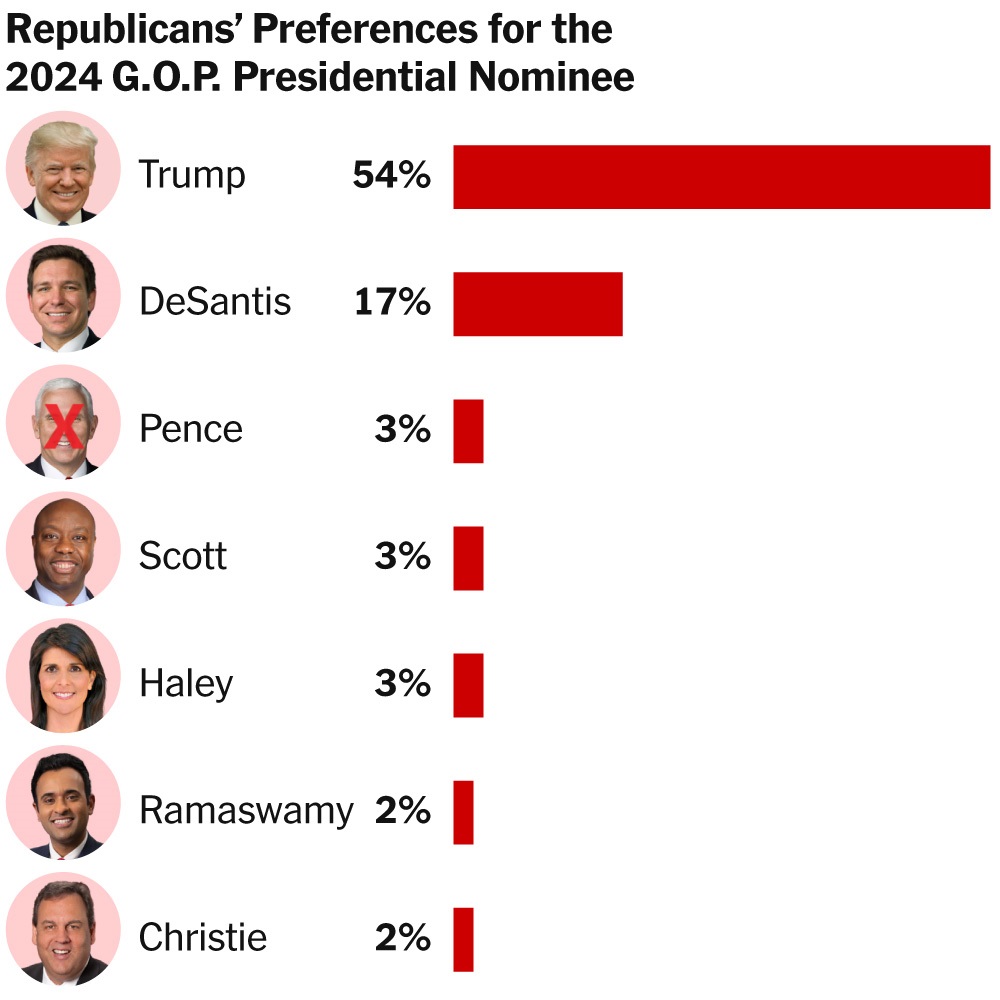 Trump's lead is a 16-point increase from earlier polling in August 2023, when Trump's popularity was at 39%. Trump received 40% of the vote in the April 2023 poll. In addition, he got a majority of GOP voters' support in Pennsylvania for the first time in months, according to the October poll.
The new figures for DeSantis continue a continuous decline in support among GOP registered voters in Pennsylvania. DeSantis received 14 percent support in October 2023, 21 percent support in August 2023, and 34 percent support in April 2023.
The October poll also showed a shift in support among the GOP field as a whole. The preceding poll was conducted in the run-up to the first Republican primary debate in August.
Apart from Trump, former South Carolina Gov. Nikki Haley, who is now in third place, has seen the most progress in the previous several months of any candidate. She received 9% of the vote in October, up from 5% in August and 4% in April. Former New Jersey Governor Chris Christie received 4 percent support in October, up from 3 percent in August and 0 percent in April. Following the two debates, both candidates received mainly positive media coverage.
The rest of the contenders' popularity dropped only in October, after several witnessed an increase in surveys ahead of the August debate.