Chevron Shares Tumble After Third-Quarter Profits Slump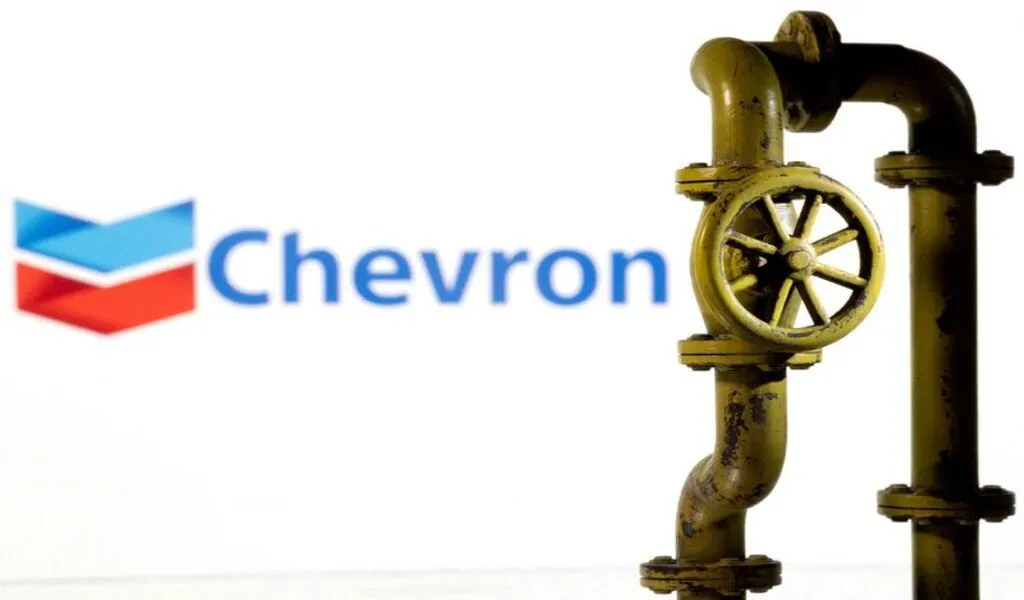 (CTN News) – There was a wide gap between Chevron's third-quarter profit report and Wall Street's estimates, sending its share price down in early trading in the morning after the company reported its results.
Across all major oil companies, earnings have fallen from record levels a year ago, as crude prices have eased, and higher costs have crimped profits in refining and chemical industries.
In comparison to historical standards, the results Chevron remain strong, but they are considerably lower than they were a year ago.
This compares with last year's earnings of $11.2 billion, or $5.78 per share, for the same period in which the company earned $6.5 billion, or $3.48 per share.
Based on data provided by LSEG, the adjusted profit for the quarter was $3.05 a share, compared to analysts' expectations of $3.75 a share.
During pre-market trading, the company's shares fell a fraction to $153.65 per share.
The results have come as a result of Chevron (NYSE:CVX) agreeing to buy U.S. oil producer Hughes Corp (NYSE:HES) for $53 billion with the goal of expanding its shale and deepwater oil production operations. A series of acquisitions has been made by Hess over the past few years.
There has been an increase in expenditures made by Chevron in recent months in order to expand the company's reserves of oil and gas as well as to build its low-carbon business.
Besides Hess, the company also acquired PDC Energy (NASDAQ:PDCE), a shale oil and gas producer, and ACES Delta, a hydrogen storage company, as well.
After the company warned that maintenance in its oil and gas production and refining businesses would affect its results, the company missed its earnings target.
Profits from the pumping of oil and gas dropped by 38% in the third quarter, going from $9.3 billion a year ago to $5.76 billion in the third quarter of 2008, a decline of 38% from a year ago.
As a result of its acquisition of Chevron PDC Energy, the company's volume of oil and gas was increased to 3.1 million barrels per day (boed). A year ago, it pumped a total of 3.0 million barrels of oil equivalent.
As tighter supplies have driven up crude prices over the past few months, oil prices recently rebounded from a mid-year slump.
It is worth noting that the company's refining Chevron business reported an operating profit of $1.68 billion, down from $2.53 billion a year ago.
In the U.S., the company's refining business has increased slightly, but the company has experienced a decline in margins and input prices overseas, where margins have declined as well.
SEE ALSO:
1% Jump In IBM's Stock After Beaten Q3 Revenue Estimates