Discovering the Components of the Dynamics 365 Customer Engagement Plan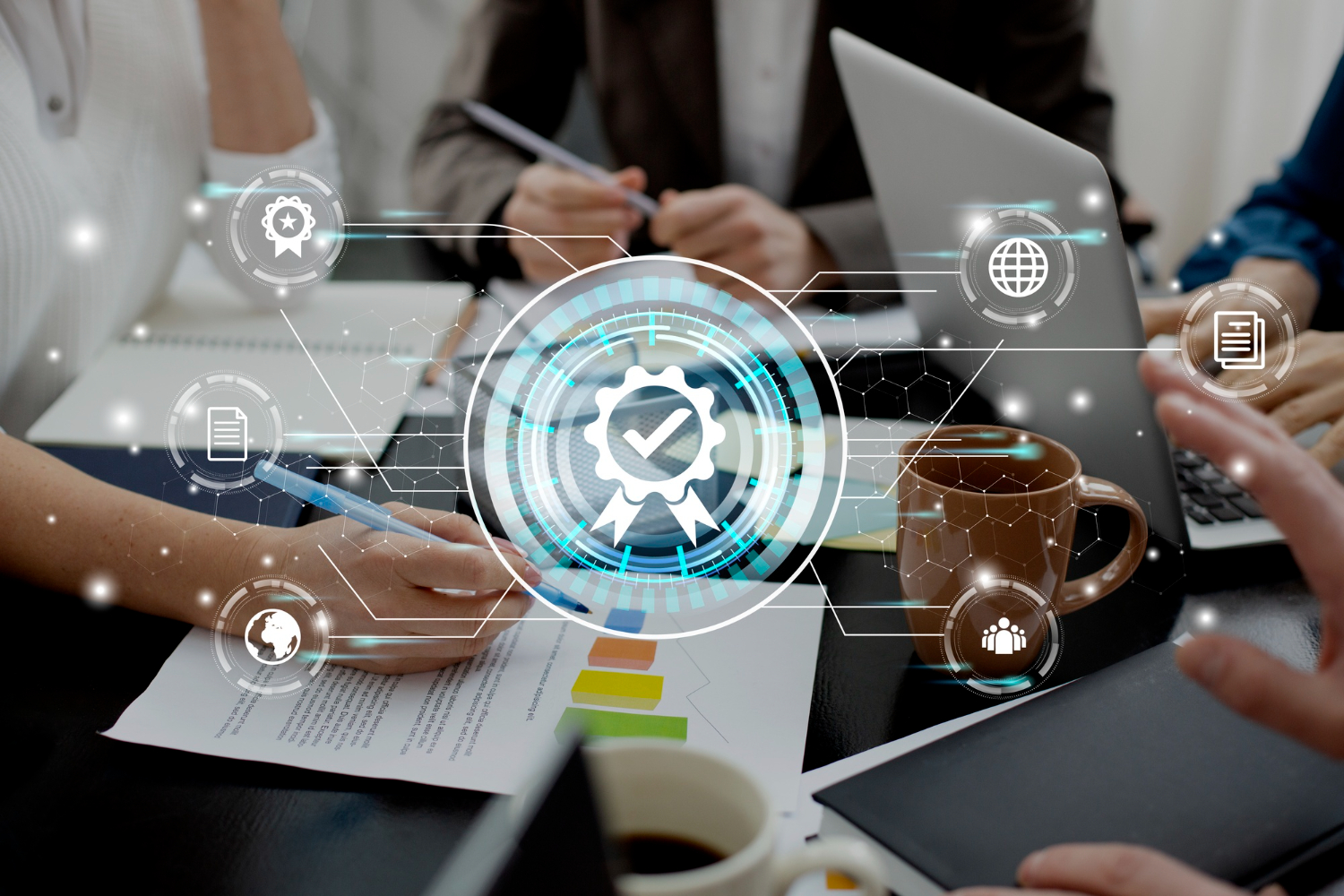 Resource platform CRMside reports that the return on investing every dollar in a CRM system is now nearly $8.10, which is 1.5 times more than companies enjoyed three years ago. These statistics are unsurprising since it is estimated that the implementation of CRM applications can boost conversions even by 300%.
In the case of Microsoft Dynamics 365, CRM solutions along with customer engagement tools are a part of the Customer Engagement Plan. What are the components of this software suite and how can they improve customer relationship management in your company?
Core components of Customer Engagement Plan
Microsoft Dynamics 365 Customer Engagement Plan relies on five key components designed to provide comprehensive coverage for all possible operations that engage customers. Here you can find more details about them.
Dynamics 365 Marketing
Marketing has a pivotal role in customer engagement. A dedicated tool from Microsoft helps companies personalize their customers' experience through marketing campaigns tailored to the needs and expectations of individual leads and measure the success of these campaigns. The component also offers solutions for tracking customer interactions and automating marketing processes.
Dynamics 365 Sales
The sales component aims to increase the efficiency of managing leads and opportunities and supports teams with sales automation and tools for relationship analytics and data-driven sales forecasts.
Dynamics 365 Customer Service
Similarly to the assistance in creating personalized marketing campaigns, companies can utilize the Microsoft Dynamics 365 Customer Service component to personalize customer support experiences, including both case management and knowledge base management. With this support, employees are better equipped to resolve customer issues promptly and efficiently, which contributes to a high level of customer satisfaction.
Dynamics 365 Project Service Automation
Project Service Automation is a component specifically dedicated to organizations offering services for delivering projects. Some of the features provided by this component include project planning and tracking, as well as resource management.
Dynamics 365 Field Service
Companies that specialize in delivering field services can benefit from Microsoft Dynamics 365 Field Service, the software tailored to their specific needs. It is a comprehensive tool for planning and scheduling operations, allocating resources, and providing employees with the necessary information to complete tasks.
Applications included in Microsoft Dynamics 365 Customer Engagement Plan
The CRM components rely on a collection of state-of-the-art applications, which ensure that business processes are executed effectively. Some of the most essential applications of Customer Engagement Plan are:
It is impossible to imagine increasing customer engagement without gathering comprehensive knowledge about customer behavior and preferences. The Customer Insights application provides companies with a unified view of all the necessary data related to individual customers, which is a powerful source of insights required for tailoring interactions and offerings.
Customer Service Hub
Microsoft Dynamics 365 assists customer service specialists with a dedicated hub that offers a unified view of customer history, cases, and preferences. Based on this knowledge, employees are more likely to effectively resolve different issues.
Marketing Hub
Marketing campaigns are supported by the Marketing Hub application, which includes tools for creating and executing marketing campaigns targeted at particular customers. This solution helps to create more personalized experiences and, at the same time, leverages the automation of many processes involved in the customer journey.
Sales Hub
Sales Hub is a user-friendly tool for managing deals, leads, and opportunities with access to such crucial business insights as customer behavior and interactions. Based on the unified knowledge provided by Sales Hub, sales representatives can make more effective decisions.
Project Service Automation
The Project Service component is based on the Project Service Automation application, which empowers critical operations such as resource management and scheduling.
Field Service
The Field Service application is the driving force behind the component dedicated to companies that offer field services. Its functionality covers many associated tasks, including resource allocation and scheduling.
Which companies can benefit from Customer Engagement Plan?
The list of companies that can benefit from Microsoft Dynamics 365 Customer Engagement Plan is virtually infinite, as this suite can be adapted to any industry. Below are just some examples of the industries that can leverage the suite in particular:
Retail;
E-commerce;
Financial services;
Healthcare;
Hospitality and tourism;
Professional services;
Non-profits;
Government agencies.
This solution is particularly recommended for businesses that are looking to:
Enhance their customer support;
Create more effective targeted marketing campaigns and enhance customer experience in general;
Improve sales productivity;
Optimize field service delivery;
Improve the efficiency of project delivery services;
Gain data-driven insights about their customers, their behavior, and experiences in general.
Bottom line
The CRM and customer engagement suite offered by Microsoft Dynamics 365 provides companies with a valuable set of tools that can facilitate operations within businesses that are looking to enhance their competitiveness on the market by improving interactions with customers.
As a part of the Microsoft Dynamics 365 ERP and CRM suite, the Customer Engagement Plan can be easily integrated with other modules, such as Microsoft Dynamics 365 Finance and Supply Chain Management, to expand its default functionality and meet various other business needs, including finance management, forecasting production, and material demand, as well as maintaining inventory and warehouses.
Find more at: https://xplusglobal.com/blog/dynamics-365-customer-engagement-plan/