An Artful Way You Can Express Appreciation to Your Grandparent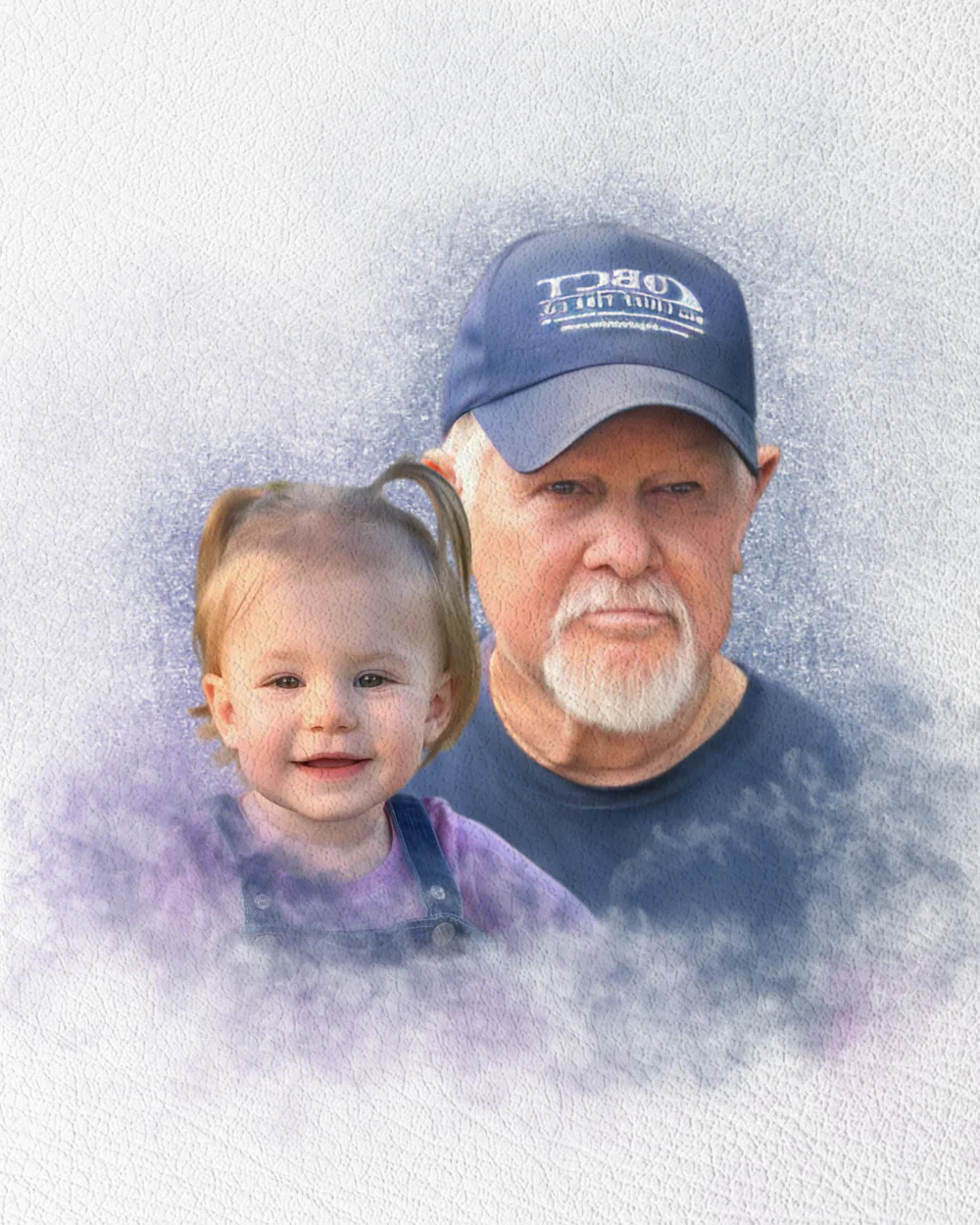 A beautiful way to show your love, gratitude, and admiration for your grandparent is through an artistic gesture that shows appreciation. It is also a unique way to show how you feel, what you remember, and your special relationship with your grandparent. Whether you are good at painting, making things, or writing, you can show your thanks in many creative ways.
You can make lasting mementos that touch your grandparent's hearts through artwork. This article discusses creative ways to show your grandparents how much you appreciate them. It will let you show off your talent while getting closer to them.
Personalized Artwork
Making a personalized piece of art is a meaningful way to show your grandparent how much you care. It is a touching way to show your affection and gratitude. It demonstrates that you cared enough to make an individual gift for them. Think about the following:
Paint in Watercolors
Create a stunning watercolor painting depicting your grandparent's favorite activities or cherished memories if you're artistically inclined. Personalized grandparents painting is also available for commission. Subjects could be their garden, a memorable vacation destination, or an intimate snapshot of their life.
Collage
Gather pictures of you and your grandma that will always be special to you. Make a collage by gluing the pictures to a big sheet of paper or canvas. Put in drawings, stickers, and notest. Making a photo collage with images of you and your grandparents is a great way to remember the good times you've shared and show how much you care.
Handprints or Footprints
Put your handprints or footprints with your grandparents in paint on paper. Customize them by writing notes or drawing pictures. Put the painting in a frame so you can always remember it.
Poetry and Letters Written by Hand
Writing a letter or poem by hand and sending it to the recipient is a thoughtful gesture that can convey your sincere gratitude. Some ideas are as follows:
Thank-You Note
Show your appreciation for your grandma by penning a touching letter. Recall some of your experiences fondly with them or comment on some of their admirable traits. Tell them how much their impact has meant to you.
An Appreciation Poem
Write a poem about your grandfather. Express your adoration and affection via colorful language and visuals. To convey your feelings clearly, you can experiment with several types of poetry, including rhyming and free verse.
Memory Book
Make a scrapbook about your time spent with grandparents, including stories, observations, and photos. Make it more eye-catching by employing bright paper, embellishments, and images.
Crafts & Do-It-Yourself Ideas
Crafting and DIY projects may be a joyful and artistic expression of gratitude. Think about these suggestions:
Scrapbook
Create a scrapbook commemorating your time with your grandparents using photos, mementos, and captions. Make it more meaningful by adding details like event tickets, pressed flowers, or handwritten messages.
Personalized Jewelry
Make your grandma or grandpa a special piece of jewelry with your special touch. You can create meaningful jewelry for them by stringing together beads, charms, or inscribed pendants.
Memory Jar
Create a keepsake box for your grandma by decorating a wooden or cardboard container. Put in it little things that signify big moments you've shared, such as handwritten messages, souvenirs, or trinkets. They are free to look back on those times whenever they like.
The Value of Showing Your Grandparent Appreciation
It's crucial to show your grandparents some love and gratitude. A few examples of its significance are as follows:
Acknowledgment of Love and Support
Showing your grandma some love and gratitude is a great way to show them how much they mean to you. It demonstrates that they are appreciated, and their contributions to your life are valued.
Creating Lasting Memories
Your grandparents will always remember your thoughtful gestures, such as the unique artwork or handwritten notes, that showed your appreciation for your grandma. These physical artifacts can be treasured and reminisced, bringing back warm memories and attesting to the deep connection between you two.
Increasing the Ties That Bind
Your relationship with your grandparents will become stronger if you take the time to show your gratitude and appreciation. Warmth, understanding, and an emotional connection result in a stronger bond between the two parties.
Improving their Quality of Life
Your grandparent's happiness may increase if you take the time to express your gratitude to them. It makes them feel good about themselves and gives them something to work toward. It's a great way to show them how much their help has meant to you.
Keeping Cultural Values and Customs Alive
Grandparents are crucial in passing knowledge, experience, and ideals to the next generation. By showing gratitude, you guarantee that these treasured parts of your family history will be passed down through the ages.
Conclusion
In conclusion, showing your grandparents some love through creative expression can be a touching and meaningful act. Art can capture feelings beyond words, making it a one-of-a-kind and everlasting token of appreciation and affection. It can be not easy to obtain the resources and direction you need to produce an heirloom that does justice to your grandparent's unique personality and character.
Here's where Memorialize Art comes in: it's a place where you can get your grandparent's portrait painted. You can make your grandmother's memorial truly distinctive with their help and realize your creative concept.
People Also Reading:
Thai IPOs Face Postponements Amidst Economic Turbulence And Political Uncertainties