WeWork's Stock Is Plummeting, And It's About To Go Bankrupt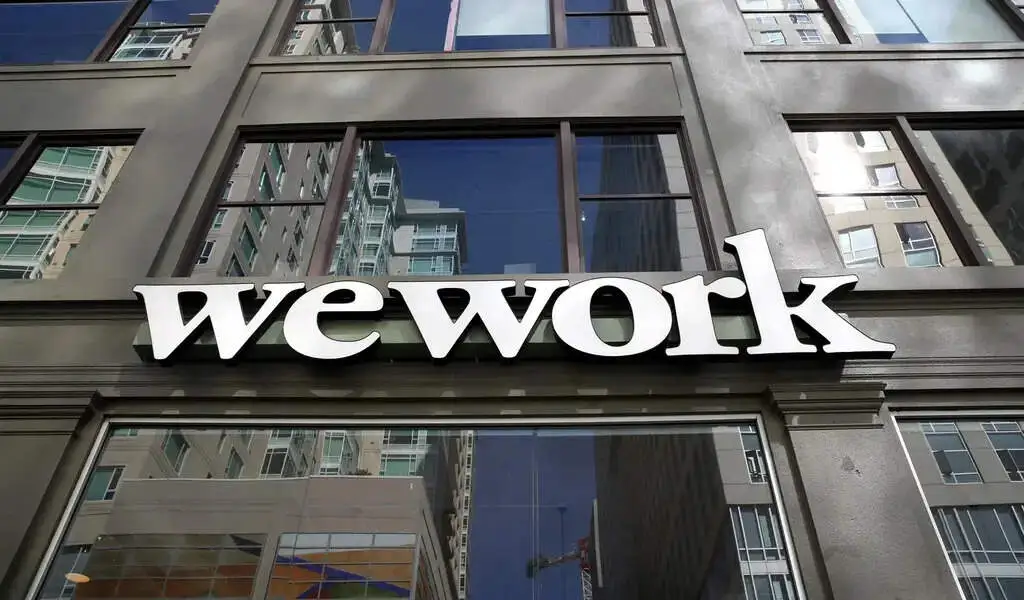 (CTN News) – It has been reported by the Wall Street Journal that WeWork will file for bankruptcy under Chapter 11 in New Jersey within the next couple of weeks, according to sources cited by the paper.
The possibility of WeWork filing a lawsuit in the near future should not surprise those who follow the company closely.
The second-quarter earnings report that WeWork released in August stated that "substantial doubt exists regarding the company's ability to continue operating as a going concern at this time.".
Over the course of the last few years, the company has faced a number of challenges due to the steadily declining demand for its co-working spaces over the course of a period of several years.
In addition to these problems, many of them were compounded by the fact that companies abandoned office space during the COVID pandemic and as a result employees began working remotely as a result.
It is important to note that in spite of the fact that some companies have returned to the office, the appetite for WeWork spaces has not rebounded to those of the pre-pandemic period.
Earlier this month, it was revealed that WeWork had missed interest payments to its bondholders, which were allowed 30 days to come up with those payments, according to a securities filing.
As of October 30, WeWork announced that it had begun discussions with "certain stakeholders in its capital structure" such as SoftBank and Goldman Sachs about improving its balance sheet by taking steps to "rationalise the footprint of its real estate portfolio.".
On August 9, the 13-year-old company announced a net loss of $397 million on revenue of $877 million for the second quarter of the current fiscal year.
A statement issued by WeWork interim CEO David Tolley at that time stated that revenue had increased by 4% over the previous year: "A combination of excess supply, increasing competition in flexible space, and macroeconomic volatility resulted in higher member churn and softer demand than we anticipated, resulting in a slight decrease in memberships."
Today, the company's stock fell over 47% after-hours, resulting in a new 52-week low for the stock at just $1.21, a new 52-week low for the stock.
After raising $1 billion during its SoftBank-led Series H round in January this year, the company reached a market capitalization of $47 billion, which is in stark contrast to the $47 billion valuation it reached after raising $1 billion during its Series H round in January, which gave it a market capitalization of $47 billion at the time.
What was the WeWork concept?
WeWork Inc. ( WE) operates as an office-space leasing company that offers flexible workspaces worldwide. The company—founded in 2010—enters into long-term lease agreements, renovates and furnishes its properties, and provides flexible lease options to tenants on a short-term basis.
SEE ALSO:
PayPal And Stripe Launched In Pakistan: Latest Update
AMD Shares Fall Following AMD's Soft Fourth-Quarter Guidance