AMD Shares Fall Following AMD's Soft Fourth-Quarter Guidance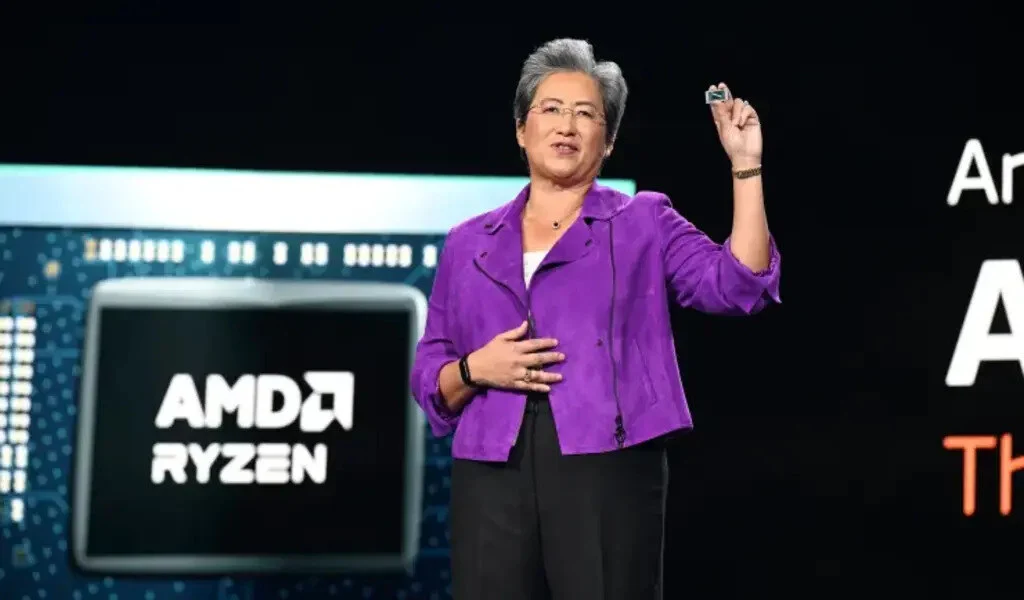 (CTN News) – The chipmaker AMD reported strong third-quarter earnings on Tuesday that came in above analysts' expectations, despite issuing a weaker-than-expected forecast for its fourth quarter. In extended trading, the stock fell about 4% from its previous closing price.
The following is a summary of how the company performed compared to the consensus estimates from LSEG (formerly Refinitiv) for the quarter ending September:
An adjusted EPS of 70 cents was reported, compared to an expected EPS of 68 cents

Revenue was $5.8 billion, compared to $5.7 billion expected
The company said it expects to generate revenue of $6.1 billion in the fourth quarter, compared to analysts' expectations of $6.37 billion for the same period.
As a result of the company's strong performance in the third quarter, its net income increased from $66 million, or 4 cents per share, a year ago to $299 million, or 18 cents per share. As compared to a year ago, revenue increased by 4% from $5.6 billion to $5.7 billion.
As a result of PC chips, AMD's Client group, which includes sales from PC processors, earned a revenue increase of 42% on an annual basis to $1.5 billion, which is driven primarily by PC processor sales.
It was reported last week that Intel, one of the world's largest technology companies, earned a profit and sales that exceeded expectations in the third quarter, but still showed a decline in sales on an annual basis.
There were $1.6 billion in sales reported for the data center segment, which includes AMD's server processors and AI chips. This was the same as last year. There was an increase in AMD's sales of server CPUs during the quarter. In addition, AMD stated that it expects strong growth in the fourth quarter of its data center business as well.
AMD is one of the few chipmakers in the world capable of producing high-end graphics processing units (GPUs) required to train and deploy generative AI models.
This market is dominated by Nvidia. According to AMD, volume production of its upcoming AI chips, the MI300A and MI300X, will begin during the current quarter.
Based on the strong EPYC CPU portfolio and the ramp of Instinct MI300 accelerator shipments, AMD's data center business is on a significant growth trajectory," AMD CEO Lisa Su noted in a statement.
In AMD's embedded segment, revenue declined 5% to $1.2 billion, which it attributed to a weak communications market. In addition to parts for networking, the company acquired Xilinx's FPGA unit when it acquired Xilinx.
The gaming segment of AMD's business declined by 8% to $1.5 billion as fewer "semi-custom" chips were sold. According to the company, this is what it calls its business that manufactures processors for consoles like Sony's PlayStation 5.
SEE ALSO:
Cryptoverse: Good As Gold? US Bitcoin ETFs Aim To Boost Demand