Alibaba's U-Turn Cloud Unit Spin-Off Slashes Market Value By $20 Billion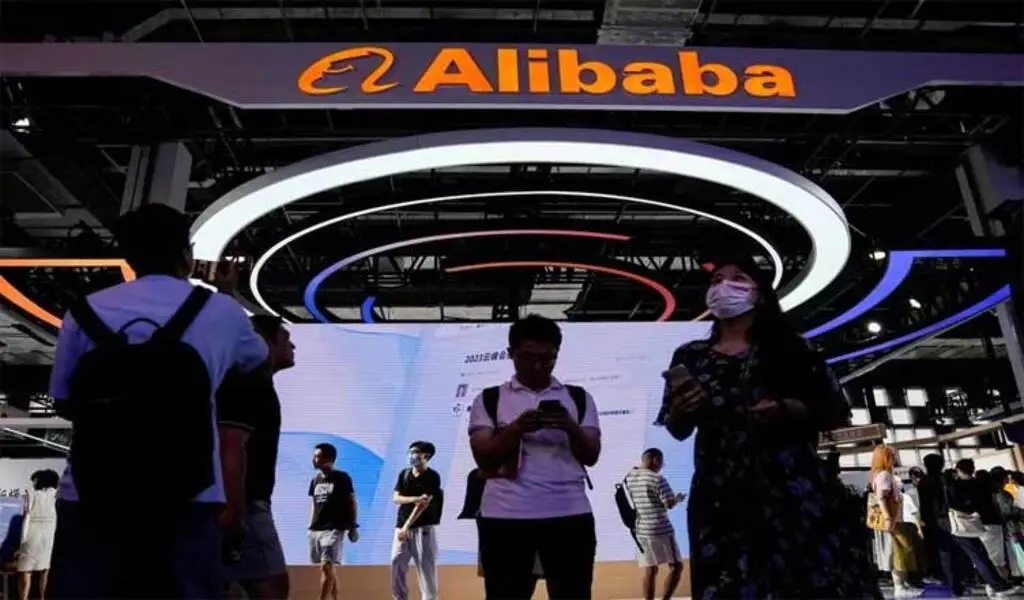 (CTN News) – After Alibaba Group (9988 . HK) scrapped plans to spin off its cloud business on Friday, investors slashed its market value by $20 billion, citing US export restrictions on chip technology used in artificial intelligence.
Over the past year, Alibaba Group's Hong Kong shares have dropped 10%.
First Asian market reaction since Thursday's stunning strategy reversal, which resulted in a 9% decline in US-listed stocks of the company. Jon Withaar, Pictet Asset Management's Asia special situations head, said the shelving is surprising and raises questions about what's behind the scenes.
Alibaba's concerns over the US export curbs announced by Washington in October follow the same concerns raised by Tencent Holdings (0700.HK) this week, which said the restrictions would force it to look for domestically produced alternatives.
The e-commerce company, once Asia's most valuable stock, is now worth less than a quarter of its peak value after Beijing's technology crackdown and a slowing Chinese economy.
On Thursday, Alibaba chairman Joseph Tsai made comments about how the company planned to invest in its cloud business during an earnings call that led Reuters to ask if there were any other reasons behind shelving the IPO.
According to the latest Alibaba news, Chinese tech companies are struggling with broader hurdles due to export curbs. Alibaba announced in March that it would carve out its cloud business as part of its biggest restructuring in 24 years.
Its cloud division was estimated to be worth $41-$60 billion then, but analysts warned that the reams of data it manages may attract the scrutiny of both Chinese and overseas regulators. In announcing its earnings on Thursday, the Hangzhou-based company also put its Freshippo grocery business on hold.
The news that Jack Ma's family trust planned to sell 10 million American Depository Shares in Alibaba may also affect shares, analysts said. UBS analyst Kenneth Fong said (Ma's) sale of Alibaba at a low valuation may harm sentiment, despite not being involved in operations.
ADVANCED INTELLIGENCE
Alibaba Chairman Joseph Tsai said in a post-earnings call on Thursday that the company would focus on growing its cloud business and investing in its artificial intelligence (AI) initiatives. Alibaba's AI push could be aided by keeping the cloud unit, according to some analysts.
The chip ban could adversely affect the company's ability to offer products and services in the future. In light of China's growing demand for AI computing, US Tiger Research analyst Bo Pei says retaining the cloud unit is important. In the second quarter, Alibaba reported revenue of 224.79 billion yuan ($31.01 billion), in line with analysts' expectations of 224.32 billion.
Alibaba's chief executive, Eddie Wu, explained the company's future strategy on the call, saying each of its businesses would face the market separately and that they would perform a strategic review to distinguish between "core" and "non-core" businesses.
It is expected that Wu will reevaluate decisions made by his predecessor, Daniel Zhang, who abruptly resigned in September after concentrating on cloud computing for two months. Vey-Sern Ling from Union Bancaire Privée commented, "Giving away cloud business is clearly not the best way to enhance shareholder value in light of depressed market valuations.".
A Hong Kong initial public offering of Alibaba's logistics arm, Cainiao, has also been approved. Additionally, the company is preparing for external fundraising for its international digital commerce unit, which houses overseas platforms such as Lazada and Alibaba.com.
SEE ALSO:
In Its Alexa Division, Amazon Cuts 'Several Hundred' Jobs