Shares Of Alibaba Drop Over 8% After It Drops Cloud Spinoff, Citing U.S. Chip Restrictions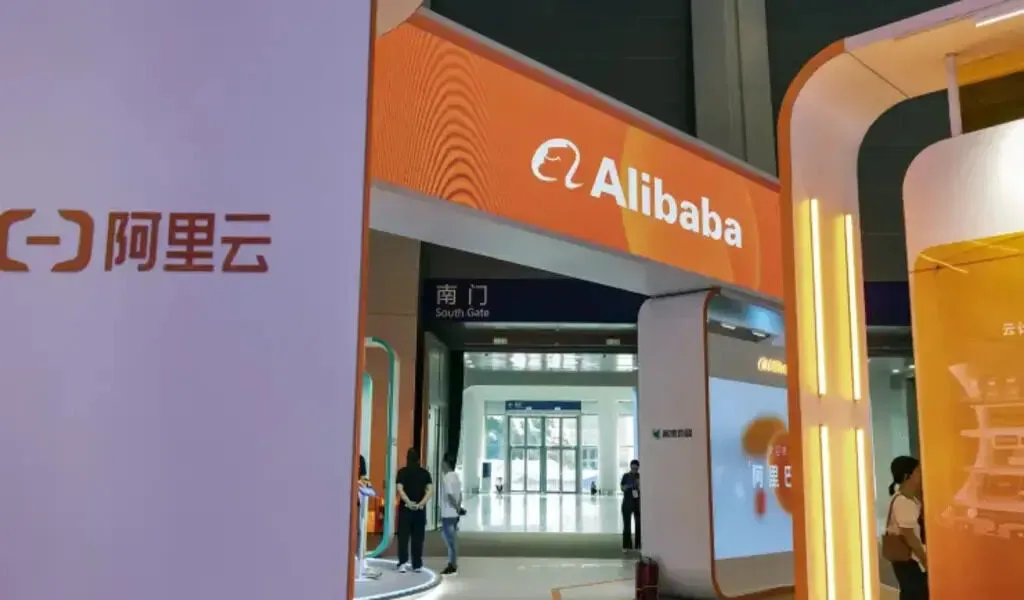 (CTN News) – Due to U.S. chip export restrictions, Alibaba's U.S.-listed shares fell on Thursday after the Chinese e-commerce giant decided not to spin off its cloud division. Stocks of the company were down just over 8% in premarket trading at 7.40 a.m. ET following the news.
Despite its earnings release Thursday, Alibaba announced that it would no longer spin off its Cloud Intelligence Group – its cloud computing arm that competes with Amazon Web Services and Microsoft Azure.
Alibaba planned to list the division publicly.
U.S. chip export restrictions make it difficult for Chinese firms to obtain critical chip supplies. Since October, NVIDIA has been prohibited from selling its A800 and H800 chips in the United States.
Cloud Intelligence Group's future prospects are uncertain as a result of these restrictions, according to Alibaba. Cloud Intelligence Group will not be spun off, but instead focus on developing a sustainable growth model.
This decision marks a setback in plan to reorganize into six individual business units – one of the most radical shake-ups in its history.
The company announced earlier that it would delay plans to list its Freshippo grocery chain "as we evaluate market conditions." In Hong Kong, the company still plans to list its Cainiao smart logistics division.
Alibaba's Thursday results mark the first earnings report since veteran executive Eddie Wu succeeded Daniel Zhang as CEO. Alibaba announced in June that it had reshuffled its management, with co-founder Joe Tsai taking over as chairman. Analysts had expected to report a profit of 29.7 billion yuan ($3.8 billion) for the September quarter. It reported a profit of 27.7 billion yuan ($3.8 billion).
Overall revenue grew by 9% year-over-year to 224.79 billion yuan ($31 billion).
Dividend payout for the first time
In addition, the company plans to pay its first-ever cash dividend in 2023. Companies pay dividends to distribute profits to shareholders. Alibaba said its board of directors approved a $0.125 per ordinary share or $1 per American depositary share (ADS) cash dividend for fiscal year 2018.
About $2.5 billion will be distributed as dividends. On Dec. 21, 2023, Hong Kong and New York time, the sum will be distributed to investors. Alibaba said in its earnings release that it would continue to review and determine the dividend amount based on factors such as business fundamentals, and capital requirements, among others, every year.
China's economic situation
Chinese consumers are often viewed as healthy based on Alibaba's results.
After COVID-19 lockdowns last year, economists were expecting China's economy to boom, but the rebound has been tepid, with a property crisis and other structural challenges posing threats.
Despite this, Alibaba's Taobao and Tmall domestic online shopping sites saw healthy year-over-year growth. Alibaba said that both sites experienced year-over-year growth in orders during the annual 11:11 Chinese shopping holiday.
SEE ALSO:
As Walmart Gives a Cautious Outlook On Consumer Spending, Its Shares Fall