Exploring the World of Men's Wetsuits: A Guide to Staying Warm and Stylish
Wetsuits should be an essential part of any water enthusiast's gear, from surfers to divers, paddle boarders to triathletes. The wetsuits not only keep you warm when in cold water but they also give your aqua adventures a little style. This guide dives into the men's world of wetsuits and provides you with invaluable insights about their history. It also explains how to choose the perfect one. And it gives you important care tips.
A Brief History of Men's Wetsuits
Let's start by taking a look back at the history of Mens Wetsuit. The idea of wetsuits was first introduced in the early 50s as a way to protect divers from cold water. These early suits were made from the same neoprene used today. This material provided thermal insulation, trapping a small layer of moisture between the wetsuit and the wearer. Wetsuits, which have evolved over time, are an essential part of all water sports enthusiasts.
Key Features of a Men's Wetsuit
It's important to be informed about the main features and benefits of a wetsuit. Here are the major factors you should consider:
Neoprene Material
Neoprene is at the heart of every wetsuit. It's made of synthetic rubber and is known for its excellent flexibility and insulating properties.
Thickness
Wetsuits vary in thickness, usually ranging between 2mm and 7mm. The thicker your wetsuit the more heat it provides. This makes it perfect for colder conditions.
Seams
The way in which a suit is stitched has a huge impact on its durability. There are various seam constructions like flat lock seams and sealed seams.
Zippers
Wetsuits have back zippers and chest zippers. Some even don't have zippers. Back zippers tend to be more common, as they are easier to put on. Chest zippers help prevent water from getting in.
Style and Design
Wetsuits can be found in different designs and styles for men. These range from full-body suits, which cover the whole body, to shorter suits that expose only the arms or legs.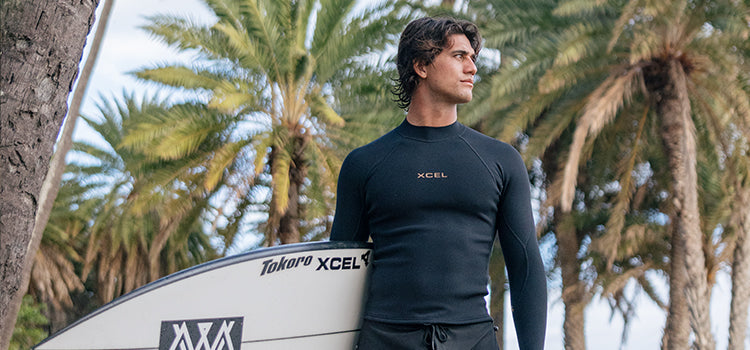 Choosing the Right Men's Wetsuits
Selecting the correct men's swimsuit is crucial to ensuring performance and comfort. Consider these factors when you are making your purchase:
Wetsuits should be chosen according to the water temperature. Use a thickening guide to find the perfect wetsuit for you.
Consider the kind of activity you will be participating in. A full-length wetsuit is perfect for cold waters. However, a shorty suit or spring suit will work well in warmer conditions. Some wetsuits offer removable sleeves or leg sections for increased versatility.
Investing in quality brands of wetsuits will ensure that you get the best value for your money. Quality wetsuits offer better comfort, insulation, and durability. By reading reviews and getting recommendations, you can make an educated decision.
Prices for wetsuits vary widely. Even though it might be tempting to buy the cheapest wetsuit, think of it as an investment into your comfort and security. With the right care, you can expect a good-quality wetsuit to last for years.
Conclusion
Men's suits are more than a simple piece of water gear. They combine style, technology, and fashion. Understanding the importance of key features and the history behind wetsuits is essential to a pleasant and comfortable experience on the water.
It is important to maintain your wetsuit in top condition so that it can provide you with warmth and protection as well style. The best men's suits will keep you warm, stylish and dry whether you're swimming or exploring under the surface.