Parent's Guide to Improving Children's Overall Health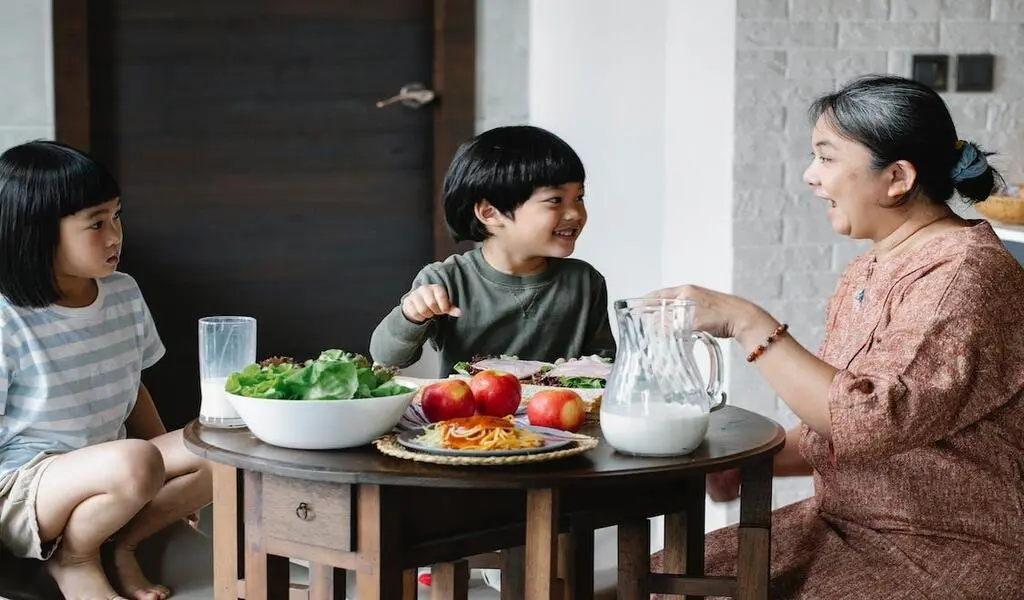 Parents and caregivers are the primary role models in guiding children to a healthy lifestyle and achieving significant developmental milestones for years to come. We understand that, as parents, we don't have the answers for everything and stick to our habits. Fortunately, this is the reason why this article is made for parents like you!
This article will cover great points in improving your child's overall health not just on physical health but your child's mental health and nurturing your relationship together. Read more to improve your parenting style, starting with your child's healthcare access.
Modernize Your Healthcare
Modernizing your child's healthcare is one of the best things to improve your child's health and ability to recover from illness. That said, keeping your healthcare up to the latest standards is vital.
According to Bee Healthy Blog, traditional healthcare is not as effective as before, and there's a need to improve one's healthcare through digital apps and the ability to consult, schedule and get prescribed by your provider on the go. That said, keeping your healthcare assets and contacts constantly available goes a long way for your child's health.
Remember that your child's health is a top priority every day, and it would be a relief for parents to have a reliable way of keeping their child safe from further illnesses or injuries.
Be a Role Model
As a parent, our actions often reflect what traits our child develops, especially their overall health. That said, be a good example and let your kids show the good traits you want them to have. For example, if you want your kids to eat vegetables, you need them to see you eating vegetables first.
Aside from that, other activities can be passed on to your kids like regularly brushing their teeth, keeping their rooms tidy and good eating habits. This helps them build confidence over time and make bonding moments together.
Make Being Healthy a Common Topic
As you try to keep your children healthy, this topic must be discussed often as they grow up.
One good way is to present it as a fact or a conversation starter while doing activities. For example, when taking your kid out on a walk or a short hike over the hills, start talking with your child about how hiking is healthy for their body. Additionally, you can give bite-sized facts about the foods and drinks they eat and let them know if they're eating unhealthy foods.
This is not to say that you should keep your children from eating junk foods that they like, but keeping them informed of the good and bad things about their meals helps them shape their food preferences and other interests.
Positive Affirming Comments
Want to boost your child's confidence? Give them positive affirmations of the things they did well. When dealing with early-age mental health, negative and positive affirmations go a long way in shaping their personality and viewpoint about themselves.
As simple as praising them for doing something good like organizing their toys or being cooperative during bath times inspire confidence and further reinforces good behavior. That said, it can also be a healthy way to modify your child's behavior and encourage them to follow your example.
By contrast, negative words break down their confidence and are often long-lasting. Avoid weaponizing your words because that hurts just as much as a punch would to your child. So, choose your words carefully and mind your emotions. Children can be a handful, but you'd praise them for doing good rather than hurting them emotionally.
Be Open and Communicative
Children may not understand 90% of the things you do, and you want for them, but making an effort to communicate different topics with them helps them with their overall health.
Most parents avoid discussing some topics with children because they either don't have the time to communicate or play on the assumption that kids don't understand anything they're dealing with. If that's how you think, expect children to doubt you as their parents and themselves.
Instead, be a parent with reason and allow opportunities for children to understand your point and learn in a non-judgemental, mature way. For example, if there's a problem, then explain it to your children; no matter how simple it is, let each other express their feelings and work together for a compromise.
This practice of fostering communication allows trust and reasoning to come in. As a parent, knowing how your children are and communicating correctly makes parenting a lot easier. And as for children, the more open they are to their parents, the more they can communicate better and work together to improve things.
Final Thoughts
As a parent, you are responsible for your child's overall health and guidance for them to grow as healthy and wise individuals. And that can be achieved through a holistic approach to their health.
As the points have been noted, the best way to improve your child's health is to get the best health access and be a good parent through genuine comments of learning and processing their experiences. Ultimately, if you do these things out of love, your children will feel it and nurture a genuine, familiar relationship.
SEE ALSO: Breathing Easy: Understanding Air Quality and Its Effects on Health