Saudi Arabia Beats Pakistan 4-0 In The FIFA World Cup Qualifier For 2026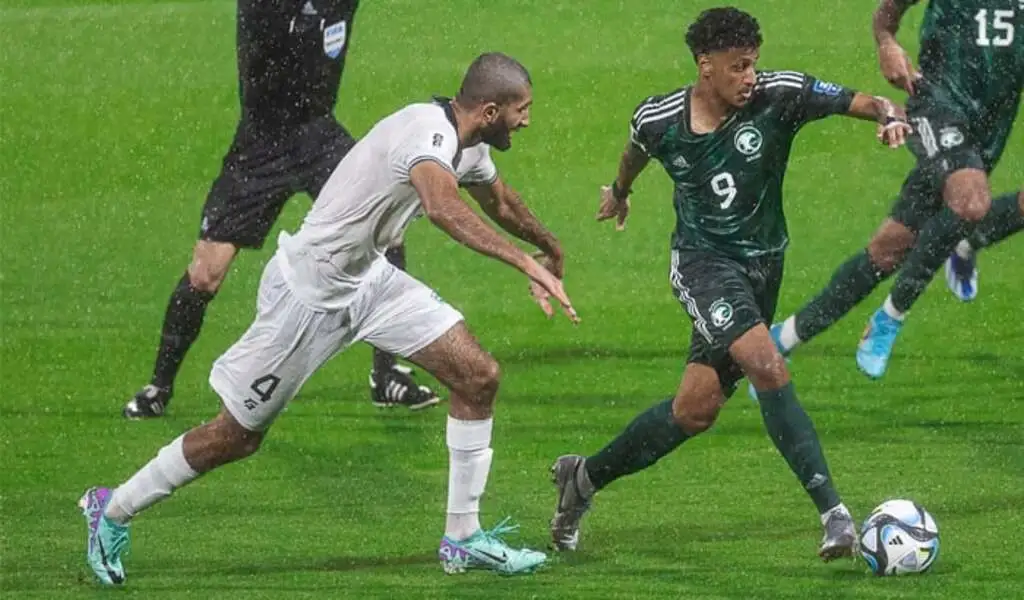 (CTN News) – In the first match of the 2026 FIFA World Cup Qualifiers' second round, Saudi Arabia secured a convincing 4-0 win over Pakistan at the Al-Fateh Stadium in Al-Hasa on Saturday evening.
Initially, Pakistan performed well in the first half of the match, conceding only one goal during the first half. Saudi Arabia, however, dominated the second half of the game, scoring three goals in order to secure a convincing victory.
With goals in the 6th and 48th minute, Saleh Al-Shahri opened the scoring for Saudi Arabia.
He was followed by Abdul Rahman Ghareeb in the 91st minute, and Abdullah Radif in the 96th minute.
In addition to maintaining significant possession throughout the game, Saudi Arabia was able to take advantage of the injury to Eash Suliman, which weakened Pakistan's defense, so Saudi Arabia was able to dominate the game. There was a great void in the team's defense without Suliman, the team's captain and defender.
According to their respective FIFA rankings, Saudi Arabia sits at 57 while Pakistan sits at 193, so the match unfolded as predicted with Saudi Arabia emerging victorious in the end.
Firstly, it should be noted that this is Pakistan's first appearance in the Asian Qualifiers' second round, and it is an historic occasion for Pakistan.
A game between Pakistan and Saudi Arabia was played at the backyard of the latter in 1978 in which the Shaheens were defeated 6-0 by the Saudis.
The other two teams in Pakistan's group are Jordan and Tajikistan. The four teams will play against each other on a home and away basis. The top two teams will advance to the third round of the 2027 Asian Cup Qualifiers, while the bottom two teams will also progress to the third round of the 2027 Asian Cup Qualifiers.
Since Saudi Arabia is the host country of the 2027 Asian Cup, they have already qualified for the continent's greatest sporting event.
It has now been decided that Pakistan will play Tajikistan on November 21 in Islamabad, while the rest of the qualification matches will be played next year in March and June.
Two of the top teams qualify for the third round of qualifiers, where 18 teams are split into three groups, with the top two qualifying for the semifinals.
SEE ALSO:
Australia Beats South Africa To Reach The World Cup 2023 Final