NASCAR Racer Ryan Preece Shares His Horror Crash On Social Media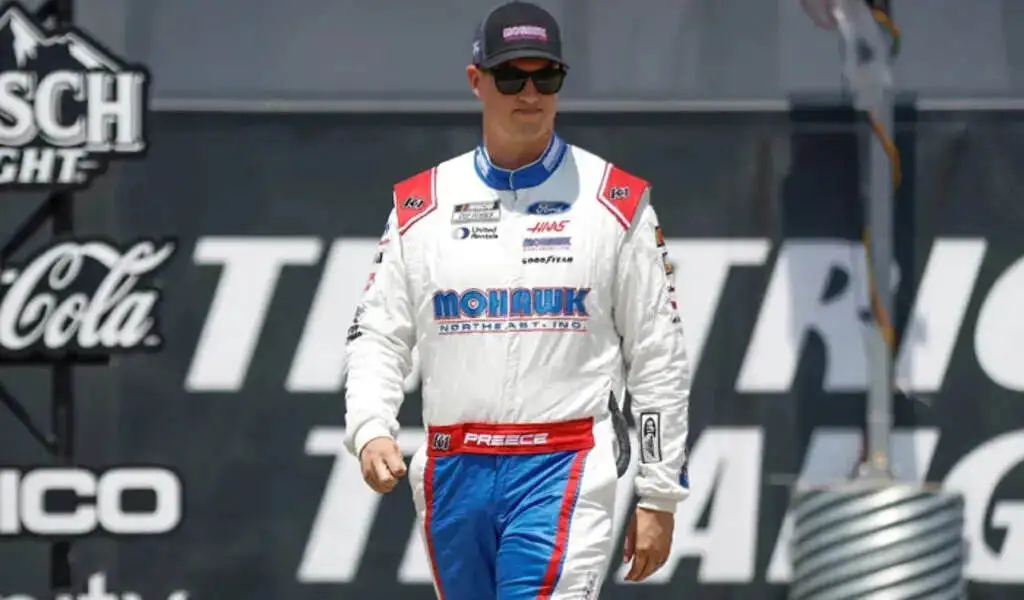 (CTN News) – During the Coca-Cola Zero Sugar 400 race at Daytona International Speedway, NASCAR racer Ryan Preece was involved in a severe crash. He addressed his fans on social media shortly after the crash.
A few days ago, Preece posted a message on X, formerly known as Twitter, saying, "If you want to be a race car driver, you better be tough."
NASCAR; In addition, he stated, "I will be returning."
In spite of the fact that Preece's car suffered severe damage after the crash, the 32-year-old managed to walk away from the wreckage and survive the incident.
A collision between Preece's car on the backstretch of the track and Chris Briscoe's car on the frontstretch resulted in Preece's car flipping over 10 times during Saturday's race.
According to the NASCAR Daily Mail, Preece was only left with five laps left to finish the race when he lost control of his Ford car and collided into Briscoe's car on the left side, sliding into the infield, flipping over ten times before finally coming to a halt upside down.
In spite of the severity of the accident, he managed to crawl out of his vehicle on his own and escape the wreckage before receiving medical attention and being placed on a stretcher before being transported to a nearby hospital for a full diagnosis.
Despite the fact that it was unclear whether he sustained any injuries in the crash, NASCAR did not issue a red flag after the incident. The race instead went into overtime.
RFK Racing's Chris Buescher emerged victorious in the Coke Zero Sugar 400, securing his fifth victory in the NASCAR Cup Series with a strong performance.
There was another serious accident during the night involving Team Penske's Ryan Blaney during the course of the evening, although Preece's crash was terrifying.
Ty Gibbs lost control after colliding with Hattori's Christopher Bell, which led him to collide with Blaney, causing him to hit the wall head-on when he collided with the wall. In addition to the car involved in the accident, there were several other vehicles involved.
Blaney NASCAR was taken to the infield care centre after the cleanup crew intervened and raised a red flag before the cleanup crew was able to intervene and take him out of the field. The health of the man was later confirmed to be in good condition.
SEE ALSO:
Pakistan Beat Afghanistan By 59 Runs To Clinch a 3-0 Series Victory