Jorge Martin Wins MotoGP World Championship in Thailand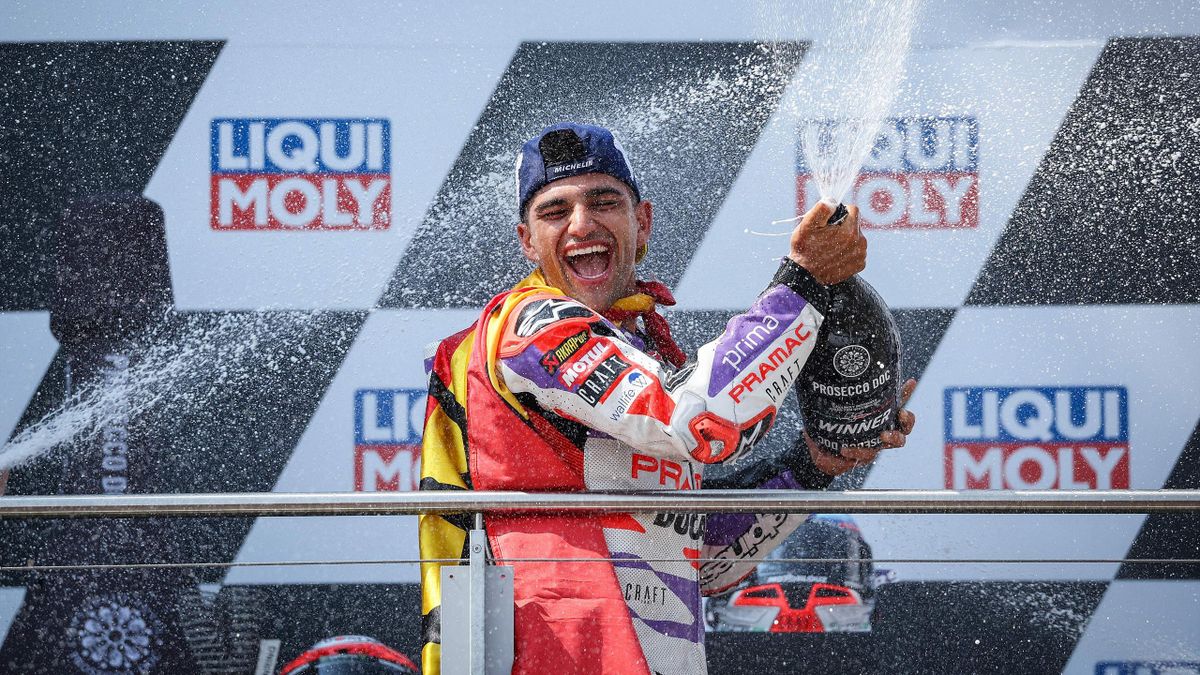 On Sunday, Jorge Martin triumphed at the Chang International Circuit in Buriram, Thailand, taking first place in the MotoGP World Championship race. Martin, Binder, and Bagnaia fought it out in the last circuits of a 26-lap grand prix when conserving tyres was key.
Martin gave up the lead for a second on lap 23, but he passed Binder again on the next-to-last lap and never looked back, winning his fourth grand prix of the season. As a result of a last-lap penalty for speeding, Binder dropped from second to third, giving Bagnaia, the factory Ducati rider, an invaluable four points.
Martin won the race on his Prima Pramac Racing Ducati after a close battle with two other riders that went down to the final lap. This was Martin's fourth MotoGP victory of 2023 in a race of this distance.
World Champion defending rider Francesco Bagnaia of the Lenovo Team Ducati finished second, just 0.253 seconds behind Martin. Brad Binder of Red Bull KTM finished second, but the South African was docked a place after the race for going too fast on the final lap.
After cutting Bagnaia's advantage to 18 with a win in the sprint on Saturday in Thailand, Martin currently trails by just 13 points heading into the final three rounds.
After finishing fourth on his VR46 Ducati ahead of Aleix Espargaro on the factory Aprilia, Marco Bezzecchi is still in the title hunt, 79 points down. In a repeat of the sprint start, Martin was not as quick off the line as Luca Marini on the VR46 Ducati.
While Espargaro and Bagnaia slipped in behind Martin, Martin was able to outbrake Marini into Turn 1 and maintain the lead.
On the first MotoGP  lap, Espargaro passed Marini for second at Turn 4, and Binder passed Bagnaia for fourth at Turn 9.
As a result, Alex Marquez of Gresini Ducati, the sole rider to choose the medium rear tyre over the hard, pulled ahead of Bagnaia and into second place.
While Martin maintained a consistent three-tenths advantage over Espargaro and slowed the pace to protect his tyres, Bagnaia temporarily retook fifth from Marquez on lap 2.
Binder passed Marini for third on lap 3, and Bagnaia and Honda's Marc Marquez had a thrilling battle for sixth across laps 4 and 5.
Finally, on lap five, Bagnaia prevailed over Marquez, while Binder advanced to second place, passing Espargaro. With the consistent pace, five seconds separated the leading 18 on lap seven.
On lap 10, Bagnaia had passed Marini for fourth place, while Marini had fallen to fifth place, behind Alex Marquez.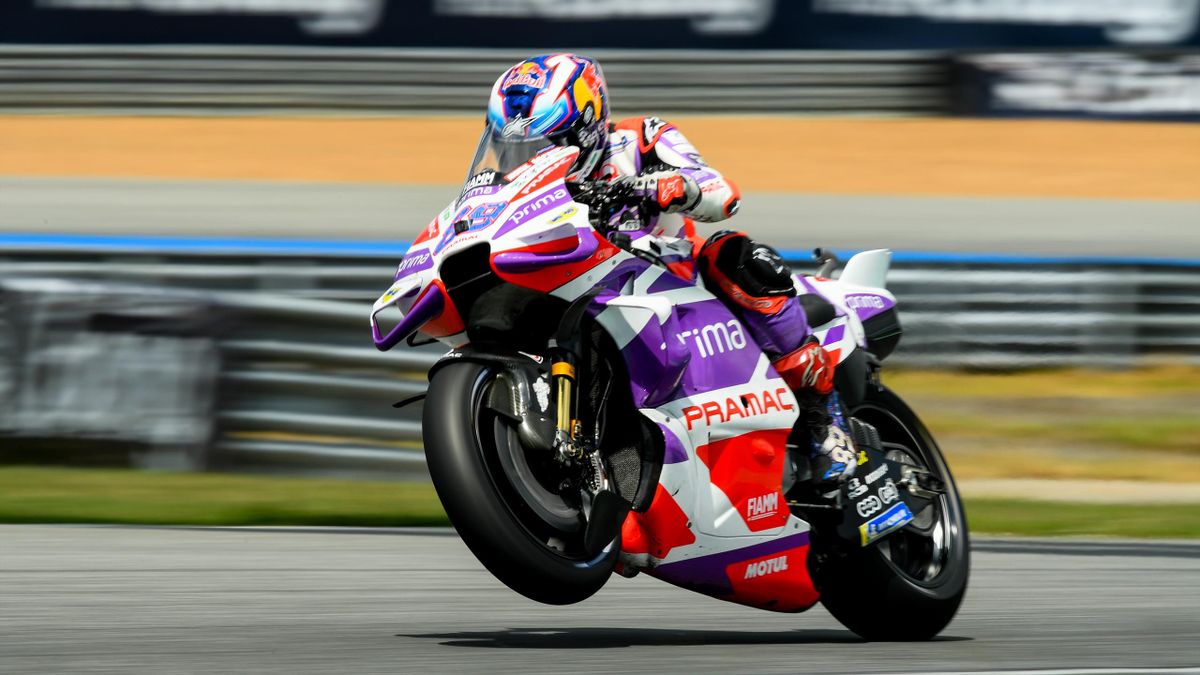 After Alex Marquez crashed on lap 13, Bagnaia was able to move up to third as the top three drivers opened up an eight-tenths lead over the rest of the field in Turn 10.
Binder's first attempt to pass Martin for the lead didn't come until lap 20, when he did so between turns 8 and 9.
Martin emerged victorious from the ensuing mayhem, and he did so again on the following lap at Turn 3 as Binder ran wide, causing Bagnaia to check up from third to avoid hitting the KTM.
On lap 23, Binder successfully passed Martin at Turn 8, but Martin's Pramac teammate, who had been chasing him, retook the lead two laps later at Turn 3 when the KTM rider drove wide.
Bagnaia attempted a daring attack around the outside of the pair on the brakes heading into the final bend, but ultimately failed and finished third. Martin didn't give Binder a chance to pass him on the last lap, and he ended up winning both races in Thailand.
Binder lost a position at the finish line after crossing into the green run-off area at the exit of Turn 5 on the penultimate lap, which advanced Bagnaia to second.
The 0.253-second gap between first, second, and third places is the fourth-smallest ever in the premier class. Bezzecchi finished fourth, ahead of Aleix Espargaro (Aprilia) and Fabio Quartararo (Yamaha).
Marc Marquez finished in seventh, Marini in eighth, Fabio Di Giannantonio (Gresini) in ninth, and Johann Zarco (Pramac) in tenth.
Joan Mir in the Honda, Enea Bastianini on the Ducati, Takaaki Nakagami for LCR, and Raul Fernandez (RNF) in 11th place behind Franco Morbidelli (second Yamaha).
Aprilia's Maverick Vinales and Miguel Oliveira (RNF) had to withdraw due to technical difficulties and had to leave the race.