Highlights From Lakers Win Over Trail Blazers: Anthony Davis, Cam Reddish, Austin Reaves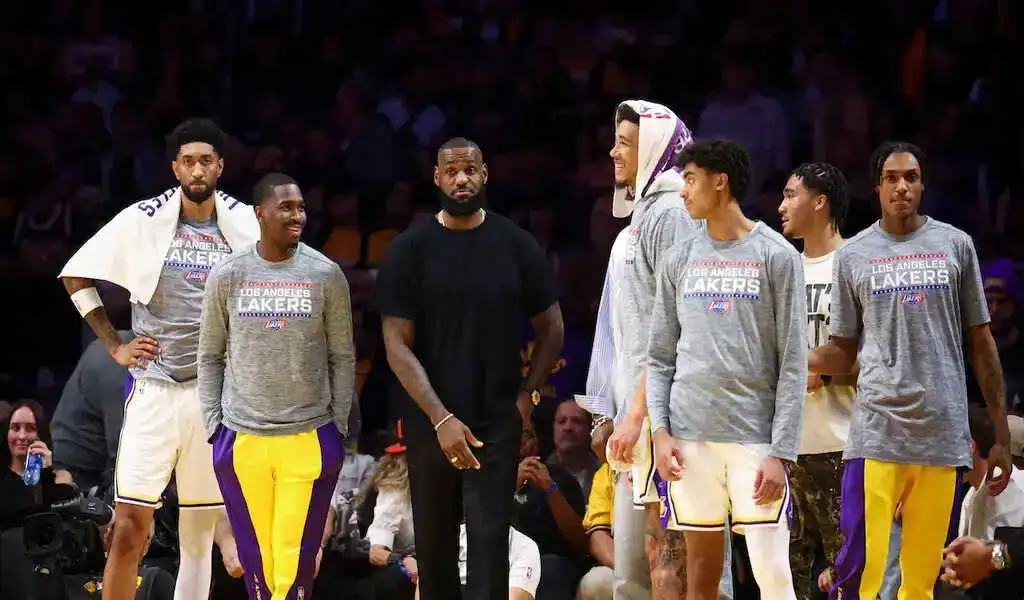 (CTN News) – In their first home game after returning from their four-game road trip, the Los Angeles Lakers hosted the young and shorthanded Portland Trail Blazers.
The Trail Blazers lost Robert Williams III for the season after he underwent knee surgery, while Scoot Henderson remains out with an ankle sprain. While Los Angeles had the upper hand in the first half, Portland was able to give them a run for their money.
As a result of LeBron James' absence, Cam Reddish, who made his second start for the Lakers, kept the team afloat in the first two quarters with his scoring and defense. Featuring some shifty ball handling and speed downhill, Reddish made a number of layups and floaters all the way to the basket.
Since being inserted into the starting lineup, Reddish has been solid. In 38 minutes, he scored 18 points on 7-of-10 shooting, plus seven rebounds, two assists, three steals, and one block.
During the first half, Reddish picked up the slack, but Reaves took over during the second half, as he appeared much more comfortable handling the basketball. Although the move to the bench was surprising, it appears to be paying off as Reaves has more opportunities to control the offense and operate freely.
For Los Angeles, Reaves scored 18 points, grabbed four rebounds, and assisted four times in 28 minutes of action.
In the first half, Anthony Davis played a relatively quiet game, appearing to float across the floor and allowing his teammates to score their own baskets. In the second half, however, where the team made a concerted effort to give the star big man the ball and allow him to play to his full potential, the star big man experienced a different story of what had happened in the first half.
In addition to contributing 30 points, Davis also grabbed 13 rebounds, dished out six assists, and blocked three shots during the win for a total of 37 points. There is no doubt that Davis' performance was much needed with James out, and it has become an expectation at this point as well.
I would also like to mention that Rui Hachimura and D'Angelo Russell had strong performances as well, not to get lost in the shuffle. With 19 points, Hachimura was the Lakers' second-leading scorer, while Russell also recorded a double-double for the Lakers with 11 points and 11 assists.
Lakers' next move: What's next for them?
Los Angeles Lakers are scheduled to play their second game of group play for the In-Season Tournament on Tuesday against the Memphis Grizzlies before hosting the Sacramento Kings on Wednesday in the second game of a back-to-back.
SEE ALSO:
Djokovic Secures Year-End No. 1 Ranking in Thrilling ATP Finals Opener