Taylor Swift Announces Additional Eras Tour Dates For Fall 2024 In U.S. And Canada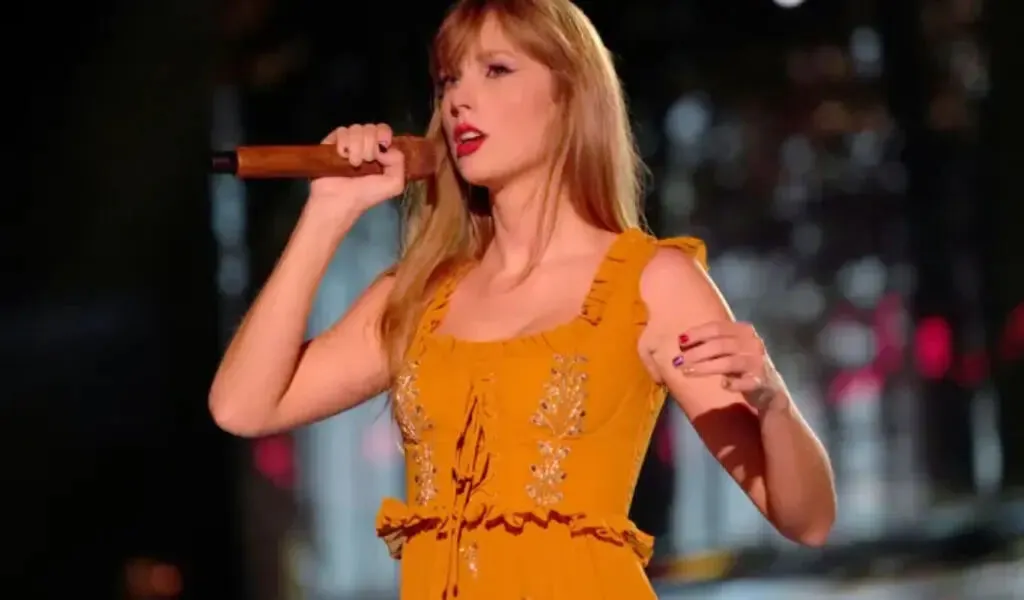 (CTN News) – After all, the Eras Tour will not be over in the U.S. next week. This year, Taylor Swift will make her stadium outing return to the United States and Canada in October and November… not this year, but in 2024.
Taylor Swift announced 15 more shows in four North American cities on Thursday, including the answer to a long-awaited question: What about Canada? For now, the Eras Tour will conclude in November 2024 with six shows at the Rogers Centre in Toronto, Ontario.
A year from this fall, there will also be three shows each in Miami, New Orleans, and Indianapolis. There will be concerts at Miami's Hard Rock Stadium Oct. 18-20, New Orleans' Caesars Superdome Oct. 25-27, and Indianapolis' Lucas Oil Stadium Nov. 1-3.
All North American dates for fall 2024 will be opened by Gracie Abrams.
In a post on social media, Taylor Swift wrote, "Turns out it's not the end of an era.".
In 2024, @gracieabrams will bring you the Eras Tour in Miami, New Orleans, Indianapolis, and Toronto. Registration for all Taylor Swift concerts is now open. For more information, visit TaylorSwift.com."
On Swift's website, fans are informed that Verified Fan registration for the U.S. shows next year is open now, but only until this Saturday at 5 p.m. Eastern Time.
Ticket resale sites such as Vividseats, Stubhub, and Seatgeek will also offer tickets for the additional shows.
It is noteworthy that Swift did not confirm these were the final dates, which leaves the door open for possible further additions to the tour, after the tour makes its unexpected return to North American territory following an existing itinerary that takes it throughout Europe in 2024.
From what was known earlier this week, the U.S. leg of the Eras Tour would conclude with a six-night engagement at Los Angeles' SoFi Stadium beginning tonight and ending Aug. 9.
As a result, Taylor Swift will spend the rest of this year performing in Latin America, although at a slower pace than the concerts she has been performing in the United States since the Eras Tour opened in Arizona on March 17.
With guest Sabrina Carpenter, she will perform in Mexico City Aug 24-27, Buenos Aires Nov 9-11, Rio de Janeiro Nov 17-19, and Sao Paulo Nov 24-26.
The tour will commence in Tokyo on February 7-10, 2024, followed by Sydney, Australia and Singapore in March. During a European leg of the tour, four nights are scheduled in Paris from May 9-12, with the final show scheduled for Wembley Stadium in London on August 17.
Before resuming her tour in Toronto on November 14, Taylor Swift has a two-month break in her schedule.
SEE ALSO:
OFFICIAL: Blackpink's Jisoo And Actor Ahn Bo-hyun Confirmed To Be In A Relationship