In Heartstopper Season 2, The Gut Punches Go Way Beyond Romantic Nonsense.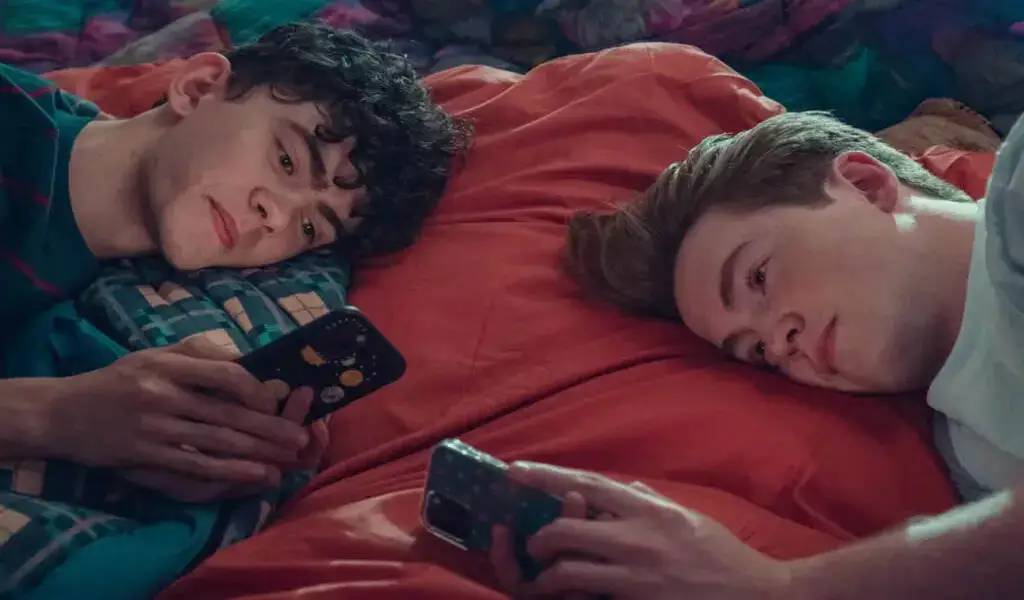 (CTN News) – Charlie's disordered relationship with food was only briefly hinted at in Heartstopper's first season. Webcomic fans could recognize small moments, such as Charlie picking at his breakfast cereal or barely finishing his meal at a family dinner.
With Netflix's season 2, these details are brought to the forefront, following Alice Oseman's source material; Heartstopper volumes 2 and 3 dive deeper into Charlie's long-term trauma from bullying.
This might seem like a difficult turn for a show praised for its optimism, hopeful, and lovely nature. Heartstopper is still lighter than teen dramas like Euphoria.
In season 1, Charlie is assaulted by a student in his class in the pilot. He has to continue to travel to school with him as a result – a reality that has not changed.
There is a similar balancing act this season. It feels like Heartstopper now has more time to explore its uncomfortable and unresolved plot beats since Netflix has renewed the show for season 3.
Nick's anxieties over coming out, Elle's decision to transfer to an art school, and Tara and Darcy's maturing process as a couple dominate this season. Throughout it all, Charlie and Nick remain Heartstopper's emotional core.
Charlie and Nick act in good faith toward each other, even when they have no idea what to do. It becomes even more apparent that they have found a queer family in season 2 as more of them start to get together. As teenagers, I couldn't have spoken to them with the same candidness.
Season 2 is also peppered with beloved romantic tropes, including trips to the Louvre, hotel parties, and spin the bottle.
These are some of the season's most indulgent episodes, with shared hotel rooms and day excursions that feel more dreamlike than real.
The show contrasts these scenes with scenes of homophobia in family life: One of the main characters sleeps in a park in the second season.
The absentee father outs Nick to his biphobic brother. Moreover, Charlie suffers from anxiety and disordered eating.
It's not that queer teens are free from homophobia or transphobia – from peers, the public, or their own families – nor is it that these students don't deal with relationship issues or mental health issues.
It is clear from season 2 that many of its main characters are dealing with long-term trauma and are not able to cope with it.
In spite of these storylines, the show continues to emphasize its more hopeful themes, such as the power of friendship, a good parent, or at least a couple of Heartstopper understanding teachers who will give you a life jacket when things get rough.
If you were ostracized or abused at that age, having such a support system is still a powerful wish fulfillment. (Even if so many of these characters learn that willpower cannot shield their loved ones from harm.) It's still hopeful, and hopelessly romantic.
Season 2 is more challenging, and more compelling, if you're grieving that isolated version of your teen self – even as love still prevails.
SEE ALSO:
Taylor Swift Announces Additional Eras Tour Dates For Fall 2024 In U.S. And Canada