TMNT: Mutant Mayhem Has a Surprise Cameo From MrBeast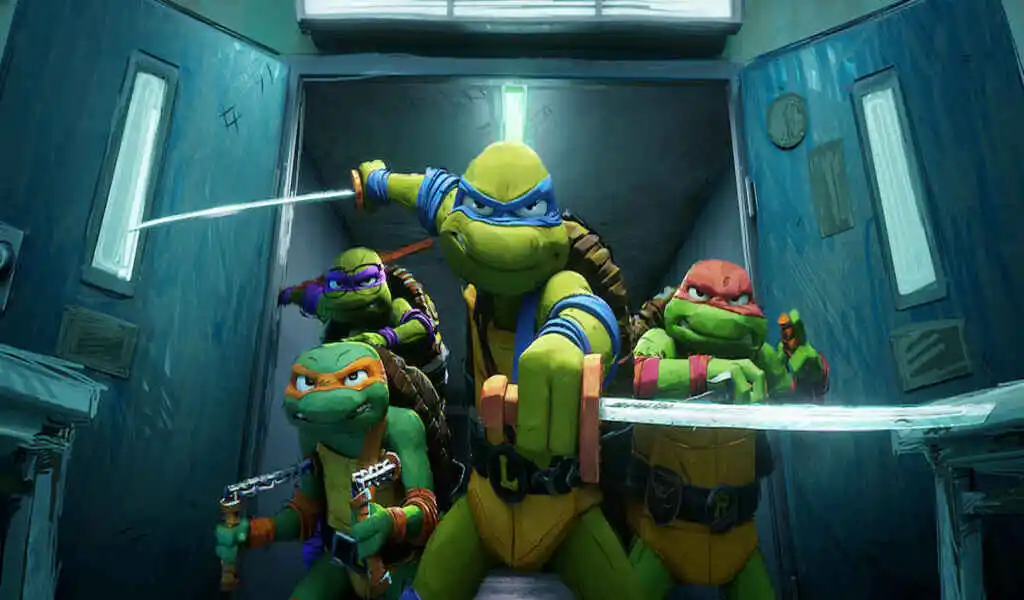 (CTN News) – YouTube star MrBeast makes a small cameo in the upcoming film Teenage Mutant Ninja Turtles (TMNT): Mutant Mayhem, in which he makes a small cameo appearance.
MrBeast, who is actually Jimmy Donaldson, is listed as a character by the name of "Times Square Guy" on the official Twitter account for the movie, which released a look at the movie's credits on Tuesday.
During the film, Times Square Guy makes an appearance in a brief but humorous interaction with Splinter (Jackie Chan), the turtles' sensei, father figure and father figure.
The origin of MrBeast's cameo in TMNT: Mutant Mayhem
As Splinter (Jackie Chan) attempts to ingratiate himself into the human world through a flashback scene in the movie, the sewer-dweller is seen walking through Times Square during a flashback.
There is, however, a crowd of angry humans confront him when it is discovered that he is a giant rat.
In this scene, Times Square Guy walks up to Splinter and touches his ear, stating: "It's just a bad Mickey Mouse costume." When he realizes that Splinter in fact is a giant rat, he runs away, screaming: "It's real. I touched it.".
Known for his viral stunt videos, MrBeast is a 24-year-old YouTuber.
Aside from being one of the most-viewed and highest-paid YouTube creators, MrBeast has also been recognized for winning his second Nickelodeon Kids' Choice Award for favorite male creator earlier this year.
Variety reported last week that Paramount Pictures and Nickelodeon Movies had approved a sequel to "TMNT: Mutant Mayhem" (TMNT) as well as a two-season spinoff series, "Tales of the Teenage Mutant Ninja Turtles," which will air on Paramount+ and bridge the gap between the two movies.
This movie features not only Mr Beast but also Jackie Chan, Seth Rogen, Ayo Edebiri, John Cena, Rose Byrne, Maya Rudolph, Ice Cube, Paul Rudd, and Post Malone, who offer some of the movie's most memorable voices.
In theaters now is "Teenage Mutant Ninja Turtles: Mutant Mayhem (TMNT)" a movie about teenage mutant ninja turtles.
SEE ALSO:
Lizzo Faces Damaging Lawsuit Alleging Sexual Harassment And Hostile Work Environment