'Snow White' First Look: Rachel Zegler And The Seven Dwarfs Join Forces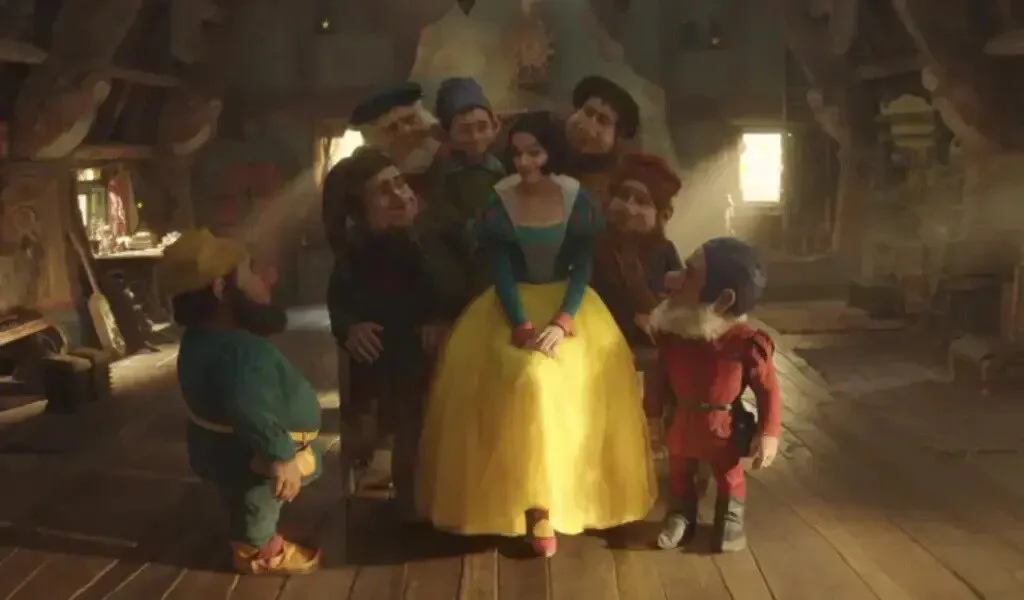 (CTN News) – In anticipation of the upcoming live-action remake of "Snow White," Disney has released a first look at the film.
It has been revealed that Rachel Zegler has been transformed into the iconic Disney Princess, accompanied by her Seven Dwarfs in a new image.
It has been announced today that the film, which was originally scheduled for a March 22, 2024 release date, will now open on March 21, 2025, instead.
The film stars Zegler as Snow White and Gal Gadot as The Evil Queen. The Huntsman is played by Ansu Kabia, and Andrew Burnap, in his first role as Jonathan, is played by Andrew Burnap.
There have been reimaginations of the Seven Dwarfs for the remake, and Zegler has stated that this new version will no longer be as focused on the romantic subplot, but will instead show Snow White becoming the strong leader that her father encouraged her to become.
This new version of the storyline, as well as Zegler's casting – she will be the first Latina to play the iconic role of Snow White – have generated some criticism online for veering away from the original storyline.
It was Disney's first feature-length animated film, "Snow White and the Seven Dwarfs," that was released in 1937 and was considered the first of its type.
A remake of the classic fairytale has been promised by the cast and team behind the remake more than 85 years after it was originally published.
Zegler starred as Maria in Steven Spielberg's 2021 adaptation of the classic musical "West Side Story," one of the biggest roles of Zegler's career so far.
As a result of her success in "Shazam: Fury of the Gods", she is set to star in "The Hunger Games: The Ballad of Songbirds and Snakes" in the near future.
"Snow White" was directed by Marc Webb, who had previously helmed "The Amazing Spider-Man" as well as "500 Days of Summer" (2009), "Gifted" (2017), and "The Only Living Boy in New York" (2017).
The script for this film was co-written by Greta Gerwig and Erin Cressida Wilson. In addition to these, Wilson has also written the screenplays for "Secretary" (2002) and "The Girl on the Train" (2016), among others, and Gerwig is known for writing or co-writing the scripts for her three directorial projects, "Lady Bird" (2017), "Little Women" (2019) and "Barbie" (2023).
SEE ALSO:
The End Of Loki Season 2 Episode 4 Is Marked By The Death Of [SPOILER]