Matthew Perry Fondly Remembered As A 'Brilliant' Actor By Friends Cast And Family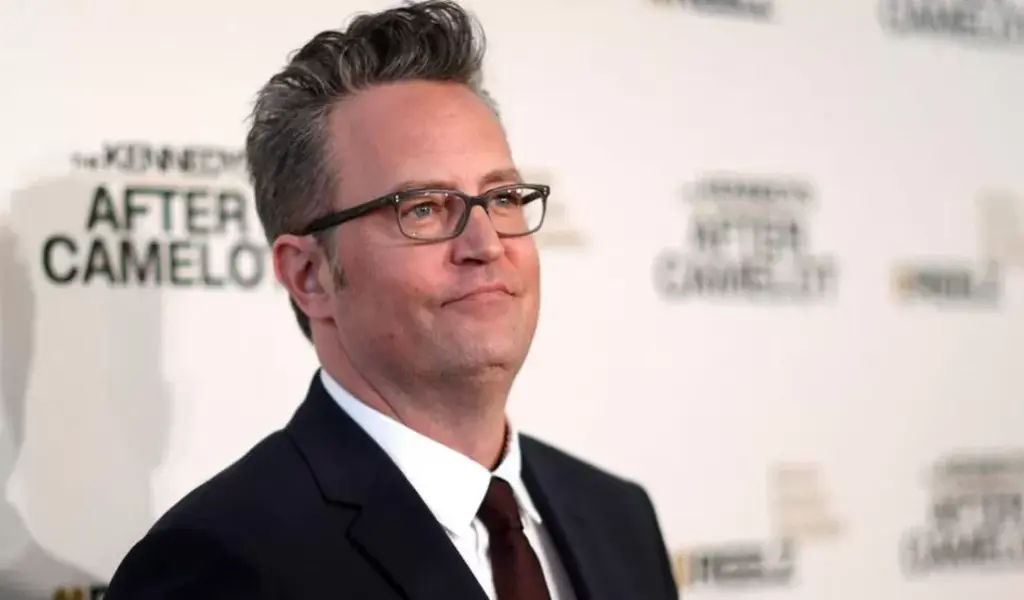 (CTN NEWS) – The untimely passing of Matthew Perry, at the tender age of 54, has cast a profound shadow over his family and those who had the privilege of working with him.
Perry, celebrated for his iconic role as Chandler Bing in the beloved '90s sitcom Friends, was discovered lifeless in his Los Angeles residence.
The creators of Friends, Marta Kauffman and David Crane, as well as executive producer Kevin Bright, expressed their deep sorrow, emphasizing Perry's exceptional talent and the indelible mark he left on both his work and life.
In a collective statement, they shared that his loss felt inconceivable and that they would forever treasure the brightness, humor, and extraordinary intelligence he brought to every moment.
He was not only the funniest person in any room, but also the kindest, with a heart full of generosity and selflessness.
With an allusion to the style of Friends episode titles, their tribute concluded: "This truly is The One Where Our Hearts Are Broken."
Perry's family also conveyed their heartbreak in a statement provided to People magazine.
They remembered him as someone who brought immense joy to the world, not only as an actor but also as a friend.
His family appreciated the outpouring of love from his fans, highlighting how much Perry valued his devoted admirers.
Matthew Perry's contribution to the field of mental health advocacy was also celebrated in recent years, further exemplifying his multidimensional impact.
Friends, the iconic series that followed the lives of six friends in New York, originally aired from 1994 until 2004, leaving an enduring legacy in the world of television.
Its 2004 finale drew more than 52 million viewers in the United States alone, solidifying its status as the most-watched TV episode of the 2000s.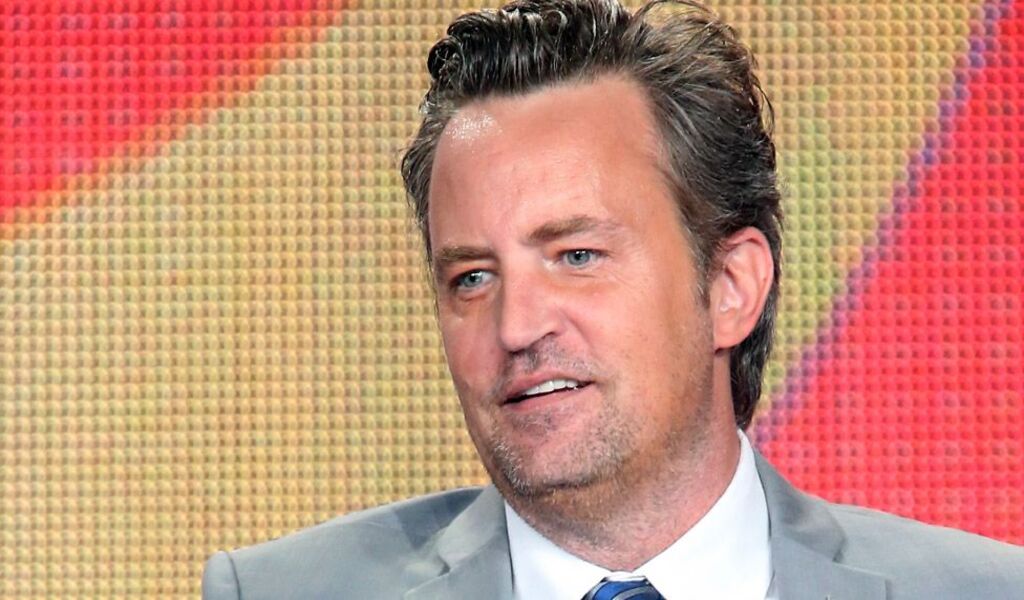 Gwyneth Paltrow, acclaimed actress and dear friend of Matthew Perry, reminisced about a "magical summer" they shared back in 1993.
During that time, they swam in creeks, enjoyed beers, and shared a kiss in a field of long grass.
Perry, on the cusp of his big break with Friends, was nervous about what the future held.
Paltrow expressed her hope that Perry has now found peace at long last.
Maggie Wheeler, known for her role as Janice, Perry's on-screen girlfriend, celebrated the joy Perry brought to countless lives during his "too short lifetime."
She believed that his spirit and the happiness he spread would continue to live on.
Morgan Fairchild, who played the role of Perry's on-screen mother, Nora Bing, an erotic novel writer, expressed her heartbreak over the untimely loss of her "son," Matthew Perry.
She referred to him as a brilliant young actor whose death was shocking and devastating.
Paget Brewster, who portrayed Perry's love interest Kathy in the sixth series of Friends, humorously suggested that Perry won't be resting in peace because he's too busy making everyone laugh in the afterlife.
She encouraged people to read Perry's 2022 memoir, "Friends, Lovers, and the Big Terrible Thing," which she considered his legacy in helping others.
The book delves into Perry's struggles with addiction to painkillers and alcohol during his rapid rise to fame, as well as his lifelong battles with mental health issues.
His health problems, including a burst colon in 2018 due to substance abuse, led to several surgeries.
In 2016, Perry revealed on BBC Radio 2 that he had no recollection of three years of filming Friends due to his addiction to alcohol and drugs.
Hank Azaria, an actor who appeared in five episodes of Friends, paid tribute to Perry by sharing their close bond.
He referred to Perry as a "brother," highlighting that Perry had taken him to his first Alcoholics Anonymous meeting when he was grappling with addiction.
Perry's commitment to helping those facing addiction left an indelible mark on those he touched.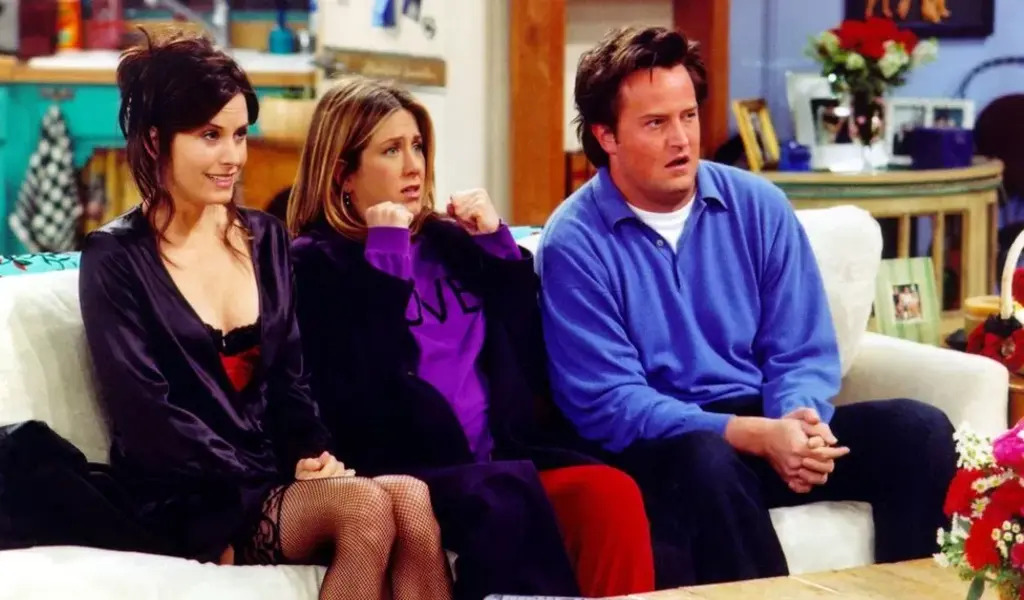 Matthew Perry, born in 1969 in Massachusetts, spent part of his childhood in Ottawa, Canada, where he attended elementary school with Justin Trudeau, who would later become the Canadian prime minister.
Trudeau expressed his shock and sadness over Perry's passing, reminiscing about the schoolyard games they used to play and acknowledging the joy Perry brought to people worldwide.
As a teenager, Perry moved to Los Angeles and began his acting career, playing Chazz Russell in "Boys Will Be Boys" and taking on various roles in shows like "Growing Pains."
However, it was his portrayal of Chandler Bing in the iconic series "Friends" that catapulted him to international stardom.
Perry's character, known for his sarcastic one-liners and playful interactions with his room-mate Joey Tribbiani, earned him an Emmy nomination in 2002.
The enduring popularity of "Friends," through reruns and streaming services, has allowed it to find a new generation of devoted fans.
Tributes have poured in from famous fans of the show, such as singer Adele, who expressed her love and connection to Perry despite never having met him in person.
Warner Bros, the production company behind "Friends," hailed Perry as a "true gift to us all."
Perry candidly discussed his struggles with addiction and his physical appearance during the show's run in an interview last year.
He revealed that he couldn't watch "Friends" because it would remind him of the periods when his addiction issues were most pronounced.
Perry's journey to recovery and his willingness to address these challenges served as an inspiration to many.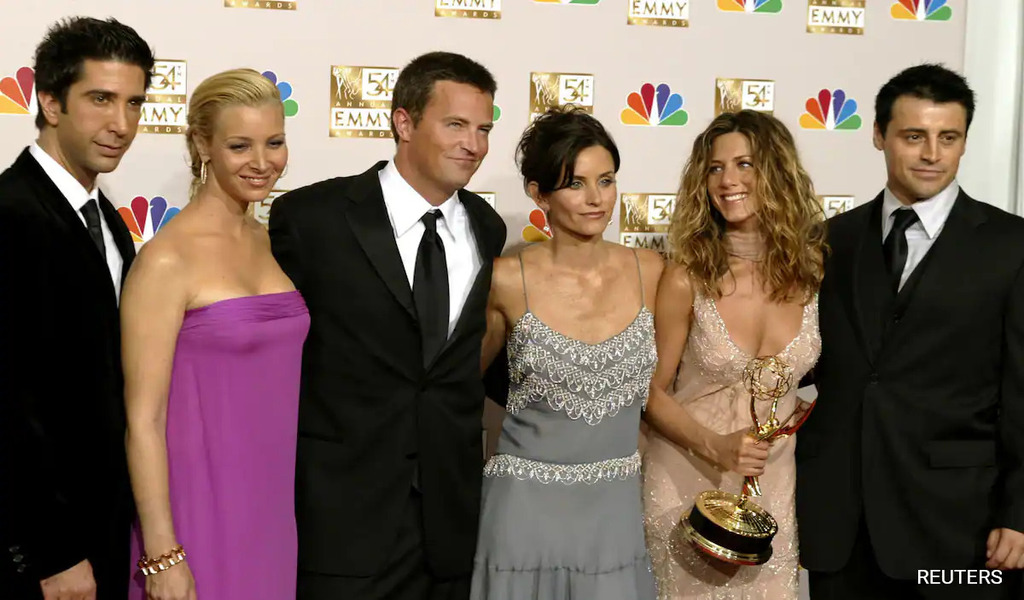 Matthew Perry's film credits include "Fools Rush In," "Almost Heroes," and "The Whole Nine Yards." He also garnered critical acclaim for his later TV roles.
His portrayal of associate White House counsel Joe Quincy in Aaron Sorkin's "The West Wing" earned him two Emmy nominations for outstanding guest actor in a drama series in 2003 and 2004.
Perry played the lead role in Sorkin's subsequent series, "Studio 60 On The Sunset Strip."
He later wrote and produced his own show called "Mr. Sunshine," in which he also played the lead character.
Lucy Davis, who starred in "Studio 60 on the Sunset Strip," expressed her gratitude for the opportunity to work with Perry on the show.
She remembered him as not only funny on screen but also off screen.
Perry had been kind to her during a challenging workweek and assured her that he had her back.
In 2021, the cast of "Friends" reunited for a televised special, during which Perry once again opened up about his struggles with mental health during the show's peak.
He shared how he used to "freak out" and feel like he would "die" if the audience didn't laugh at his lines, describing his mental state at the time as unhealthy.
Matthew Perry was found unresponsive in a hot tub at his Los Angeles home, as reported by the LA Times and TMZ.
His final Instagram post, shared just a few days ago, featured him relaxing in a rooftop pool and has since received an outpouring of tributes from fans.
Perry is survived by his parents, John Bennett Perry and Suzanne Perry, although they had split up when he was an infant.
He had five half-siblings, and he never married or had children.
MORE RELATED NEWS:
What To Watch This Weekend: Best TV Series & Movies [Oct 27th – Oct 29th]
What To Watch This Weekend: Best TV Series & Movies [Oct 20th – Oct 22nd]
What To Watch This Weekend: Best TV Series & Movies [Oct 13th – Oct 15th]