What To Watch This Weekend: Best TV Series & Movies [Oct 20th – Oct 22nd]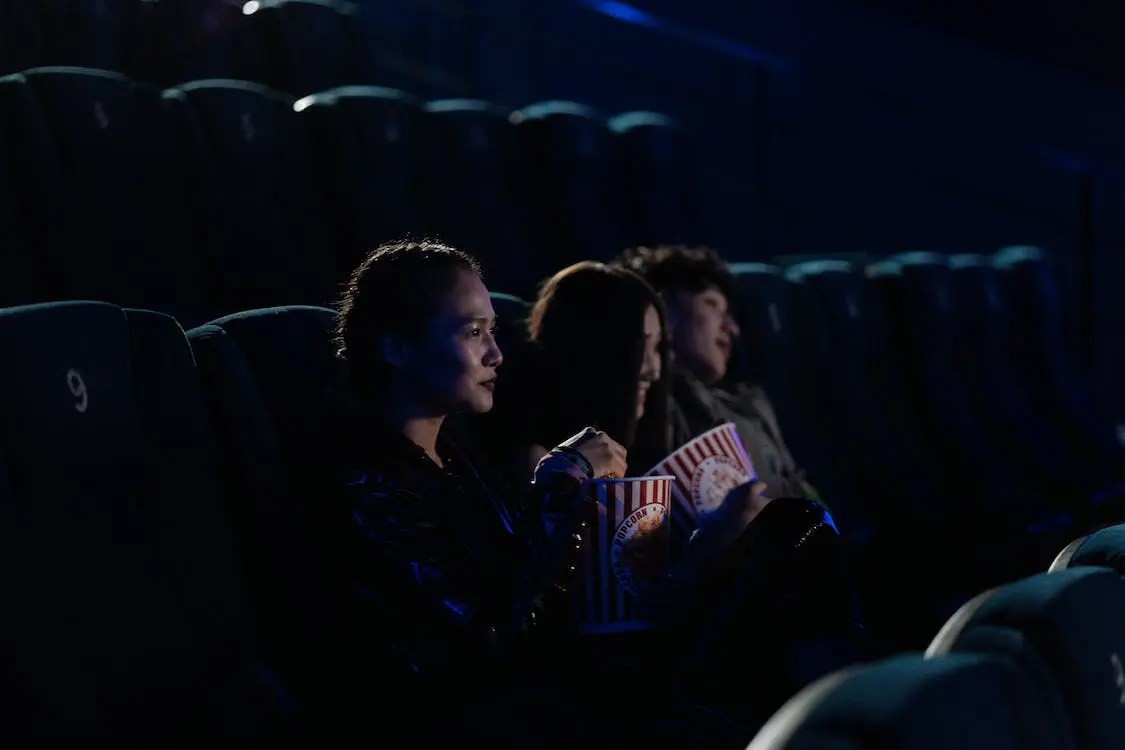 What To Watch This Weekend – It's Friday evening, and you've just finished a long week at work. You want to unwind and relax but are stuck on what to do.
You could go out and socialize, but after a hectic week, you only want to curl up on the couch and watch something. But with so many streaming platforms and options available, deciding what to watch is tough.
Don't worry! We've got you covered with our comprehensive guide on what to watch this weekend.
Whether you're in the mood for a laugh or a good cry, we've got recommendations for everyone. So, please sit back, relax, and let us guide you to the perfect viewing experience.
What to Watch This Weekend: Series
Upload: Season 3 (2023)
Preparing for launch and scanning the startup disk for its highly-anticipated third season is the sci-fi comedy series "Upload."
Headlined by Robbie Amell and Andy Allo, this Prime Video gem unfolds in a technologically advanced future where individuals have the option to upload their consciousness into a virtual afterlife. The intriguing premise alone is a compelling reason to give this series a watch.
Furthermore, "Upload" boasts the creative genius of Greg Daniels as its creator. Daniels has an impressive track record, having adapted "The Office" for the U.S., co-created "Parks and Recreation," and contributed to iconic shows like "SNL" and "The Simpsons."
With such a remarkable mind behind it, "Upload" promises a blend of wit and humor that's not to be missed.
Adding to its appeal, the first two seasons of "Upload" have received favorable reviews, earning a Fresh rating on the Tomatometer. Critics have lauded the series for its "witty writing and a winsome cast that make it an afterlife worth living."
So, if you're in search of an imaginative, comedic, and well-crafted series, "Upload" is definitely one to put on your watchlist.
Where to Watch: Prime Video
Big Mouth: Season 7 (2023)
Returning for its highly-anticipated seventh season on Netflix is the adult animated sitcom "Big Mouth." If you've hesitated to dive into a show after six seasons, don't worry because there's more in store – it has been renewed for an eighth and final season.
This remarkable achievement makes it Netflix's longest-running original scripted series, so you have ample time to catch up before the grand conclusion. It's perfect planning, and you're in for a treat!
Another compelling reason to consider watching "Big Mouth" is its relatable coming-of-age storyline.
The series focuses on a group of students going through the awkward phase of puberty, allowing you to reminisce about your own youth and the rollercoaster ride that is growing up.
And last but not least, the star-studded voice cast, which includes co-creator Nick Kroll, John Mulaney, Maya Rudolph, and Ayo Edbiri, is enriched by an impressive list of guest stars for season 7.
Their contributions add to the show's comedic brilliance and make it a must-watch. Don't miss out on the hilarity and heart of "Big Mouth."
Where to Watch: Netflix
What to Watch This Weekend: Movies
Killers of the Flower Moon (2023)
Arriving at the cinema is the highly-anticipated Western crime drama "Killers of the Flower Moon." Directed by the legendary Martin Scorsese, this film features a star-studded cast including Leonardo DiCaprio, Robert De Niro, Jesse Plemmons, John Lithgow, and Brendan Fraser in supporting roles.
For Scorsese fans, it marks his sixth collaboration with DiCaprio and his tenth with De Niro, making it a must-see for those who appreciate their collective work.
The second compelling reason to watch this film is its source material. "Killers of the Flower Moon" is adapted from the popular 2017 nonfiction book of the same name by David Grann.
It delves into the chilling narrative of a series of murders that occurred in the Osage Nation of Oklahoma during the 1920s, following the discovery of oil on tribal land.
Adding to its allure, the film had its premiere at Cannes in May, where it garnered critical acclaim. It currently holds a Certified Fresh rating of 94% on the Tomatometer and is generating substantial Oscar buzz.
"Killers of the Flower Moon" promises an unforgettable cinematic experience. Don't miss it, and may the odds be in its favor against the competition!
Where to Watch: In theaters
Dicks: The Musical (2023)
Dancing onto the big screen is the uproarious comedy "Dicks: The Musical." This unique film takes its inspiration from an off-Broadway musical with a rather daring title, "F—ing Identical Twins" (if you're curious).
Helmed by director Larry Charles, whose name might ring a bell for those who remember his contributions as a writer on "Seinfeld" and his directorial work on several Sasha Baron Cohen mockumentaries like "Borat," this film promises a solid dose of humor.
Another compelling reason to catch this flick is the exceptional ensemble cast. Featuring talents such as Megan Mullally, Nathan Lane, Megan Thee Stallion, and Bowen Yang, among others, "Dicks: The Musical" weaves a story about two business rivals who discover they're long-lost identical twins.
To reunite their divorced parents, they decide to swap identities, turning "The Parent Trap" premise on its head with a decidedly adult twist.
What makes this movie even more intriguing is that it marks A24's first foray into the musical film genre. A24, known for consistently delivering outstanding films, seems to keep the streak going.
After its premiere at the Toronto International Film Festival, "Dicks: The Musical" currently holds a respectable 75% rating on the Tomatometer, with more reviews pouring in.
Where to Watch: In theaters
The Persian Version (2023)
Making its debut in select theaters this week is the indie gem, "The Persian Version." This dramedy unravels the compelling narrative of a young Iranian-American woman, portrayed by Layla Mohammadi, as she navigates the complexities of her family.
Her clashes with her mother and the discovery of a significant family secret unfold against the backdrop of her father's recovery from a heart transplant. If that premise piques your interest, that's the first excellent reason to make your way to the cinema.
Another reason to consider this film is its director, Maryam Keshavarz, renowned for her 2011 Certified Fresh work, "Circumstance," which clinched the Audience Award at Sundance – much like "The Persian Version" did earlier this year.
The consistency in Keshavarz's ability to craft engaging narratives adds to the film's allure.
Moreover, after a successful journey through the festival circuit, "The Persian Version" has earned a Fresh rating of 86% on the Tomatometer, with approximately 35 reviews and more pouring in.
This accomplishment is the third compelling reason to venture to the theaters for this film.
And let's not forget the bonus reason 3A, which is that sometimes, it's just refreshing to step out and enjoy a movie on the big screen. Don't miss this intriguing and well-received cinematic experience.
Where to Watch: In theaters