What To Watch This Weekend: Best TV Series & Movies [Oct 13th – Oct 15th]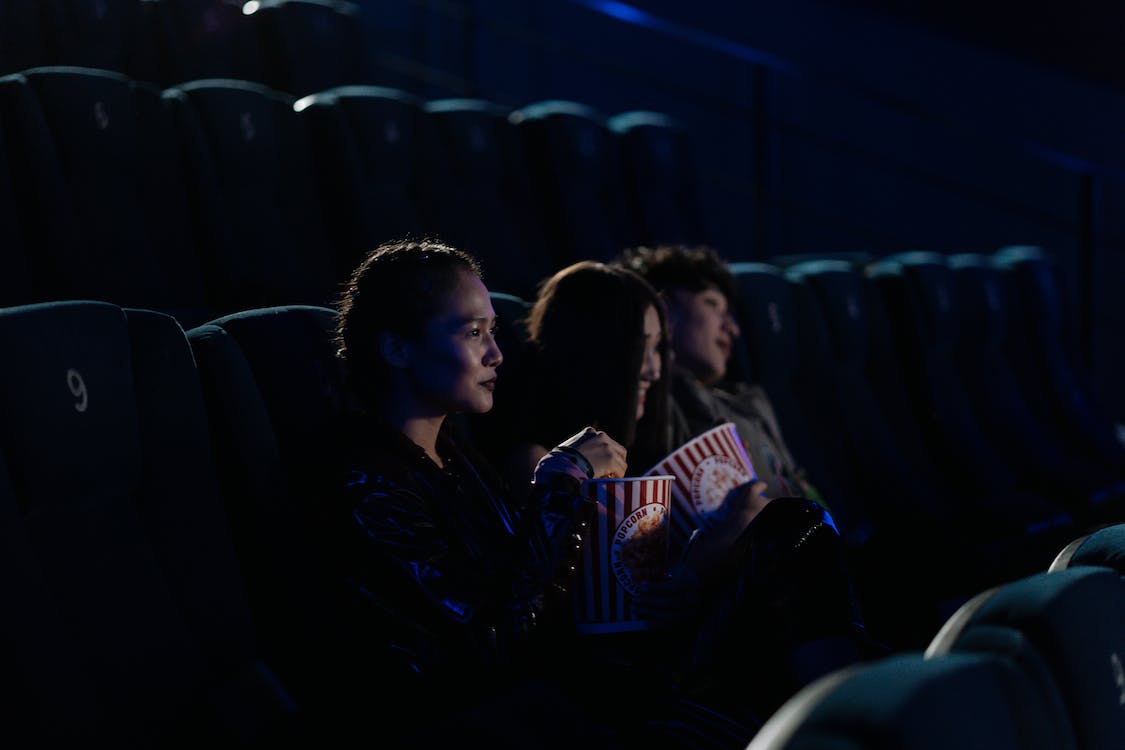 What To Watch This Weekend – It's Friday evening, and you've just finished a long week at work. You want to unwind and relax but are stuck on what to do.
You could go out and socialize, but after a hectic week, you only want to curl up on the couch and watch something. But with so many streaming platforms and options available, deciding what to watch is tough.
Don't worry! We've got you covered with our comprehensive guide on what to watch this weekend.
Whether you're in the mood for a laugh or a good cry, we've got recommendations for everyone. So, please sit back, relax, and let us guide you to the perfect viewing experience.
What to Watch This Weekend: Series
The Fall of the House of Usher: Limited Series (2023)
Coming soon to Netflix is the captivating gothic horror limited series, "The Fall of the House of Usher."
Loosely inspired by Edgar Allan Poe's short story of the same name and other works by the author, the show delves into the eerie tale of a pharmaceutical empire and the enigmatic deaths of its heirs.
This spine-tingling series is the brainchild of the seasoned horror maestro, Mike Flanagan, renowned for his work on Netflix's "The Haunting" anthology series and "Midnight Mass."
Flanagan's impressive resume also includes acclaimed horror films like "Oculus," "Ouija: Origin of Evil," and "Doctor Sleep," which have left audiences on the edge of their seats. His deep understanding of the horror genre is undeniable.
Adding to the excitement,
"The Fall of the House of Usher" has already achieved Certified Fresh status with an impressive 92% rating on the Tomatometer, based on over 60 reviews. Critics are raving about the way Flanagan brings Edgar Allan Poe's stories to life through his uniquely dark and captivating lens.
This series promises to be a chilling and mesmerizing journey into the world of gothic horror, leaving audiences eagerly anticipating its Netflix debut.
Where to Watch: Netflix
Rick and Morty: Season 7 (2023)
Returning to the airwaves for its seventh season is the adult animated comedy series, "Rick and Morty." And here's why you should be excited to tune in – there are actually six compelling reasons rolled into one.
Firstly, all of the first six seasons have received positive acclaim, with each of them securing a "Fresh" rating on the Tomatometer, and an impressive four of them achieving the coveted "Certified Fresh" status.
Secondly, this season promises to be a treat for fans as it hints at the return of beloved characters such as Mr. Poopybutthole, a reference that will surely delight those who are familiar with the show.
However, what makes this season even more intriguing is the departure of co-creator Justin Roiland, as it will introduce a host of new "sound-alike voices" in place of the characters he previously voiced.
This creative twist is bound to spark the curiosity of long-time fans, making it a must-watch season for anyone following the adventures of Rick and Morty.
Where to Watch: Adult Swim
Goosebumps: Season 1 (2023)
Coming to Disney+ and Hulu this week is the spine-tingling yet humorous series, "Goosebumps." Based on the immensely popular book series by R.L. Stine, this alone is a compelling reason for fans to give it a watch.
In this series, Justin Long leads a talented young cast of five teenagers who unintentionally unleash supernatural forces and are left to unravel the mystery of how to capture them once again. And for fans of the series, the appearance of Slappy the Dummy adds a delightful and familiar touch to the show.
Behind the scenes, the series boasts an impressive 86% rating on the Tomatometer. It was developed by Rob Letterman, who also directed the 2015 "Goosebumps" film, and Nicholas Stoller, known for directing comedies such as "Forgetting Sarah Marshall" and "Neighbors."
This collaboration promises a winning combination for a horror-comedy series, making it a must-see for fans and anyone in search of a thrilling yet amusing experience.
Frasier: Season 1 (2023)
Returning to the world of sitcoms is the beloved classic, "Frasier." This revival of the iconic '90s series features the same star, Kelsey Grammer, reprising his role as Dr. Frasier Crane, a character who first made waves in the hit '80s show, "Cheers."
The nostalgia factor alone makes this a compelling reason to catch it on Paramount+.
But there's more to look forward to than just nostalgia. Kelsey Grammer has described this revival as a "third act" in Frasier's life, with a fresh yet familiar backdrop: Boston, which was the setting of "Cheers" but distinct from the Seattle location of the '90s "Frasier."
This change in scenery brings with it a brand new cast of supporting characters.
And for fans who can't get enough of the old gang, rest assured that a couple of familiar faces are confirmed to return, with Bebe Neuwirth reprising her role as Frasier's ex-wife Lilith and Peri Gilpin as Frasier's former co-worker Roz.
And let's not forget the remarkable legacy of the original series, which garnered an impressive 37 Emmy Awards, including five consecutive wins for Outstanding Comedy Series. It's no wonder that everybody knows the name "Frasier."
This revival is sure to be a delightful continuation of the beloved sitcom's legacy, blending the charm of the past with the excitement of the new.
Where to Watch: Paramount+
What to Watch This Weekend: Movies
TAYLOR SWIFT | THE ERAS TOUR 
(2023)
Arriving on the big screen and generating a tremendous amount of excitement is "Taylor Swift: The Eras Tour." This concert documentary was filmed over three unforgettable nights at LA's SoFi Stadium, featuring Taylor Swift's ongoing and much-talked-about Eras Tour.
This tour has left an indelible mark on cities worldwide, not only through the mesmerizing performances but also due to its significant economic impact. And this is just the first of many reasons to grab your tickets.
What's the definition of fun here? Well, the demand for tickets has broken records, with an astonishing $37 million in presales on its very first day and over $100 million in global presales, solidifying its place as one of the most profitable concert films in history, even before hitting the screens.
Let's face it, not everyone had the opportunity to witness her live in person at one of the concerts, so this documentary is the next best thing. Missing out on an experience like this is out of the question, isn't it?
Finally, by choosing to collaborate directly with theaters and sidestepping traditional studio distribution, Taylor Swift has once again demonstrated her unique approach to the industry.
She reaffirms her status as a once-in-a-generation talent, even though the abrupt announcement of the release date caused some studios to reevaluate and reschedule other film releases (cough "The Exorcist: Believer" cough).
Where to Watch: In theaters
MORE IN: What to Watch This Weekend