What To Watch This Weekend: Best TV Series & Movies [Oct 27th – Oct 29th]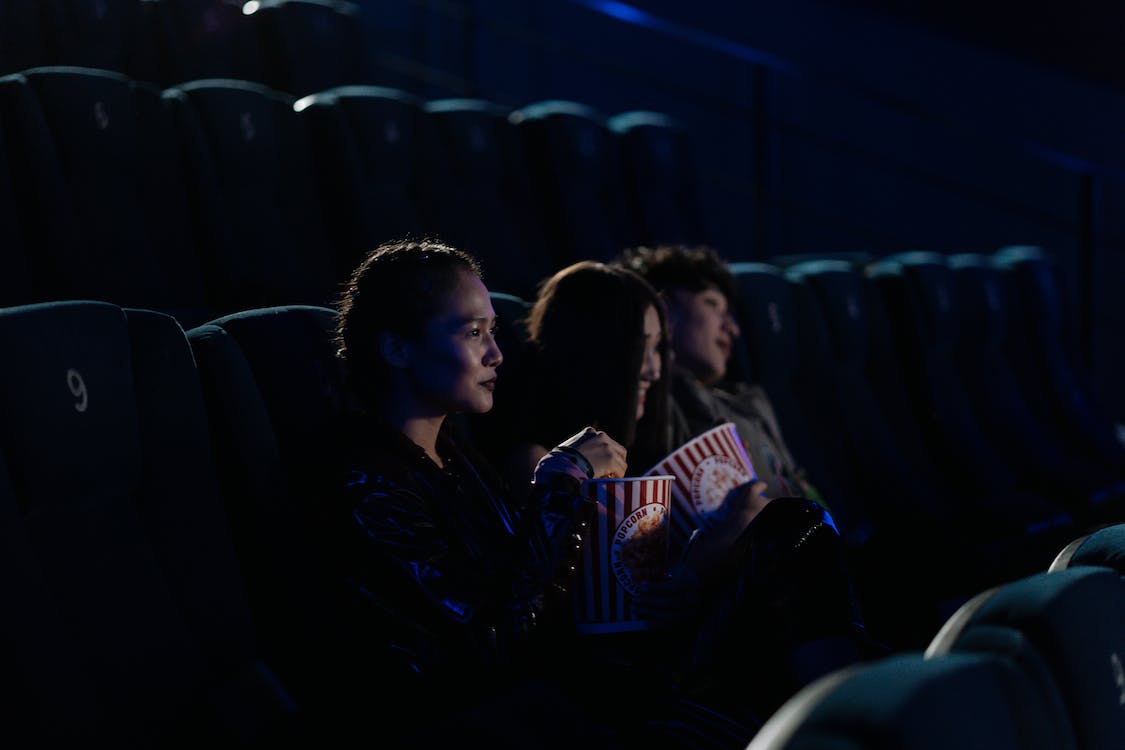 What To Watch This Weekend – It's Friday evening, and you've just finished a long week at work. You want to unwind and relax but are stuck on what to do.
You could go out and socialize, but after a hectic week, you only want to curl up on the couch and watch something. But with so many streaming platforms and options available, deciding what to watch is tough.
Whether you're in the mood for a laugh or a good cry, we've got recommendations for everyone. So, please sit back, relax, and let us guide you to the perfect viewing experience.
What to Watch This Weekend: Series
Pain Hustlers
Where to Watch: Now streaming on Netflix
Filmmaker David Yates has embarked on an intriguing career journey since his involvement with the Harry Potter franchise.
He's been the defining director for those films since "The Order of the Phoenix," and now, Netflix's "Pain Hustlers" marks his first venture beyond the Potter universe since "The Legend of Tarzan" in 2016.
Yates' latest work delves into the narrative of Liza Drake, portrayed by Emily Blunt, a high-school dropout who takes a position at a struggling pharmaceutical start-up, only to discover herself entangled in a web of sinister conspiracies.
Yates hasn't had many opportunities to explore storytelling outside the Wizarding World over the past two decades, so let's hope that "Pain Hustlers" showcases his ability to breathe life into a more dramatic narrative.
The movie also features an ensemble cast, including Chris Evans, Catherine O'Hara, and Jay Duplass.
American Horror Stories
Where to Watch: Season 3 is now streaming on Hulu
The enduring television series, "American Horror Story," has made a return, albeit in a slightly different form with its spin-off, "American Horror Stories."
For those not in the know, this horror series offers a straightforward premise. Instead of weaving a new spine-chilling narrative each season, "Stories" unveils a fresh horror tale in each and every episode.
In essence, it's akin to having an "American Horror Story" series that follows a format more reminiscent of "The Twilight Zone" or "Tales from the Crypt."
In this latest installment, the creative duo of Ryan Murphy and Brad Falchuk have prepared four episodes for Season 3, accompanied by a star-studded lineup of guest appearances, featuring Gwenyth Paltrow, Jessica Barden, Lisa Rinna, Raúl Castillo, Seth Gabel, Reid Scott, Emily Browning, and Havana Rose Liu, among others.
What to Watch This Weekend: Movies
Five Nights at Freddy's
Release Date: Now in theaters and streaming on Peacock
The internet is ablaze with excitement as memes and images of the upcoming Five Nights at Freddy's movie start to circulate.
After years of anticipation, fans of the video game franchise can finally witness the chilling animatronics in action, as they embark on their murderous spree at Freddy Fazbear's Pizzeria in this live-action adaptation.
This highly awaited cinematic endeavor is brought to us by the talented team at Blumhouse, with Emma Tammi at the helm as the director.
The film boasts a stellar cast, including Josh Hutcherson, Piper Rubio, Elizabeth Lail, and the beloved but often overlooked scream maestro, Matthew Lillard.
Fans are fervently hoping that this adaptation leans towards the scarier side of the Blumhouse repertoire, steering clear of a lackluster PG-13 experience.
Fingernails
Where to Watch: Now in theaters
The year 2023 has proven to be a boon for independent sci-fi dramas, as a plethora of such films have made their way from the festival circuit to both theaters and streaming platforms.
This weekend is no exception, as "Fingernails" takes the spotlight. Directed by Christos Nikou, this film offers a fresh romantic twist within the realm of indie filmmaking.
"Fingernails" introduces us to Anna, portrayed by Buckley, a woman who embarks on a journey working at an institute tasked with assessing the authenticity of love between romantic partners. It's precisely the kind of narrative that flourishes in a more intimate film crafted by an emerging filmmaker.
If you're seeking something a bit different this weekend and want to champion a new artistic voice, "Fingernails" may be the perfect choice.
The movie also features a talented cast, including Riz Ahmed, Jeremy Allen White, Luke Wilson, and Annie Murphy.
Freelance
Where to Watch: Now in theaters
Who can resist a well-crafted action comedy? Releasing a movie like "Freelance" on the weekend just before Halloween might seem a bit unconventional, but perhaps that's precisely the kind of counter-programming needed for this particular weekend.
This film, featuring stars John Cena, Alison Brie, and Juan Pablo Rabo, with direction by Pierre Morel, unfolds the story of a former Special Forces operative tasked with safeguarding a journalist when a military coup disrupts an interview.
It appears to be the kind of tried-and-true action comedy that may not revolutionize the genre but is almost certain to offer an enjoyable cinematic experience for its audience.