Lemon8: Everything You Need To Know About The New TikTok Based App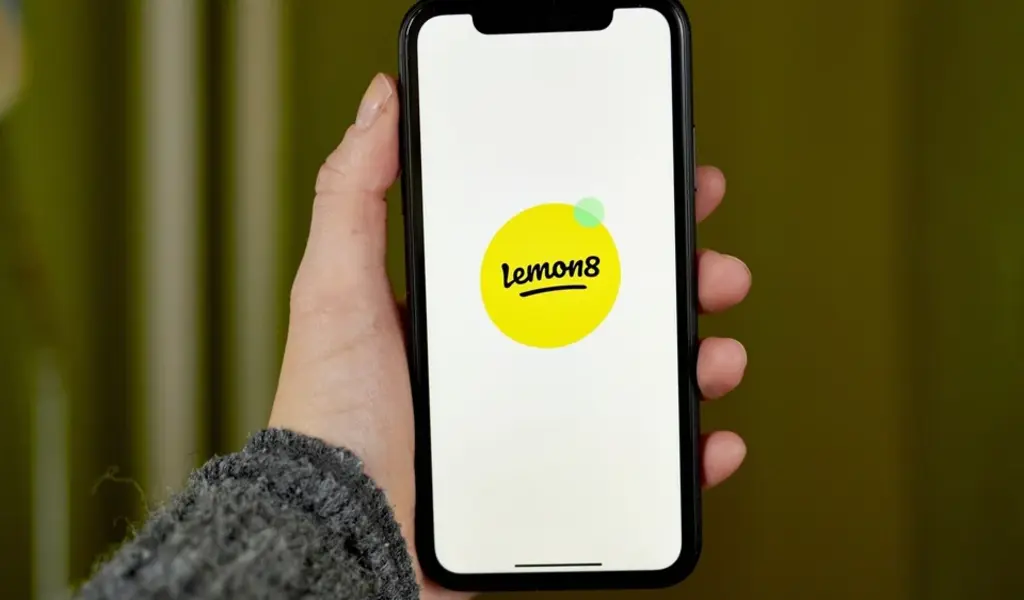 (CTN NEWS) – The Chinese parent company of TikTok has unveiled a new app that is already gaining some traction as lawmakers discuss whether or not to outlaw it nationally.
Lemon8 will likely experience some of the same scrutinies as TikTok, whose parent company ByteDance has been accused of being pressured by the Chinese government to give over user data from Americans or spread false information on the network.
According to TikTok, that hasn't occurred. And it's trying to persuade legislators that it can protect user data.
ByteDance is moving forward with its growth plans in the meantime. What you should know about the business's new software is as follows:
WHAT IS LEMON8?
A photo-based app called Lemon8 has videos that mimic those on TikTok and is reminiscent of a cross between Instagram and Pinterest.
According to social media marketing specialists, the app is also similar to the well-known Chinese social media and e-commerce platform Xiaohongshu, or "little red book."
Lemon8's main feed, like TikTok's, has a "following" part where users can view content from creators they follow and a "For You" section where other posts are suggested.
Additionally, it divides posts into various categories, such as fashion, beauty, and food, and it gives users other methods to browse content.
Lemon8 gathers user data similar to TikTok and other social media platforms, including IP addresses, browsing histories, device IDs, and other data.
Its owner is listed as Heliophilia Pte. Ltd., a Singapore-based business that also owns ByteDance and TikTok, in both the Apple and Google Play app shops.
HOW POPULAR IS LEMON8?
With approximately 7.4 million and 5 million downloads, respectively, Lemon8 has already made progress in nations like Thailand and Japan since its initial release in Asian markets in 2020, according to the app analytics firm data.ai.
It was quietly launched in the United States in February, but everything changed when media outlets began paying more attention and some TikTok influencers started promoting it.
According to data.ai, the app had received 290,000 downloads in the United States as of Sunday, the bulk of which took place in late March. Additionally, Apple's app shop lists it as one of the most well-liked apps.
ByteDance contacted Influencer Marketing Factory in late February, according to Nicla Bartoli, vice president of sales, and provided a detailed presentation about the app and how influencers can use it.
She claimed that because Lemon8's user base is still quite tiny, the agency that connects brands with influencers is only advising influencers to use the app.
It is also unclear whether the program will succeed more naturally or fail.
According to Brendan Gahan, partner and chief social officer at the advertising firm Mekanism, the last five years have been littered with social media platforms that received a lot of attention before ultimately going away.
He cited BeReal and Clubhouse as examples, which received a lot of notice in the previous two years before users turned their focus elsewhere.
Gahan claimed that attaining and maintaining social app success is challenging.
BYTEDANCE'S VIEWS ON THE APP?
A request for an interview to discuss how ByteDance intends to expand Lemon8 was not responded to.
Erich Andersen, the company's general counsel, stated that it would continue building the app in an interview with the Associated Press at last week's cybersecurity conference.
Andersen, who also serves as TikTok's general counsel, stated, "We're clearly going to do our best with the Lemon8 app to comply with U.S. law and ensure we do the right thing here.
But I believe we still have a ways to go with that application—it's essentially in the startup period.
ByteDance is already looking for candidates for a few U.S.-based positions as part of that work, which will help expand the app's partnerships with influencers on beauty, food, health, and other subjects.
WHY IS BYTEDANCE DOING THIS?
One of the most downloaded applications in the United States is CapCut, a different app owned by ByteDance.
CapCut bills itself as a "all-in-one" video editing program that enables users to shorten or lengthen their videos as well as add audio and filters.
The app was made available worldwide in April 2020, about a year after it was first introduced in China, according to app analytics firm Data.ai.
According to the organization, the editing tool had been downloaded 60 million times in the United States and 940 million times worldwide as of Sunday.
DO LAWMAKERS ALSO HAVE AN INTEREST IN THE OTHER APPS?
The RESTRICT Act, a nonpartisan piece of legislation that does not specifically mention TikTok but would grant the Commerce Department authority to assess and perhaps curtail foreign threats to technology platforms, has support in the Senate.
However, privacy activists and right-wing commentators have criticized it, saying the law is too ambiguous and open to abuse.
The bill's sponsors, Republican Sen. John Thune and Chairman of the Senate Intelligence Committee Mark Warner, claimed in a prepared statement that it would make it simpler to pursue other risky applications like Lemon8.
When it comes to dealing with the different foreign technology threats that are constantly emerging around us, our government has been acting like a game of Whac-A-Mole for far too long, said Warner, a Democrat from Virginia.
"The RESTRICT Act would create a risk-based, intelligence-informed process for evaluating and mitigating the risks presented by technology from adversarial nations, whether that is Huawei, TikTok, Lemon8, or the next viral technology product pushed by an authoritarian nation."
RELATED CTN NEWS:
How To Share Your Location On Android?
Download Series9 APK: Watch HD Movies & TV Series For Free
How To Contact Amazon Customer Service: By Phone, Email, Live Chat or Social Media