How To Use Apple CarPlay: A Step-by-Step Guide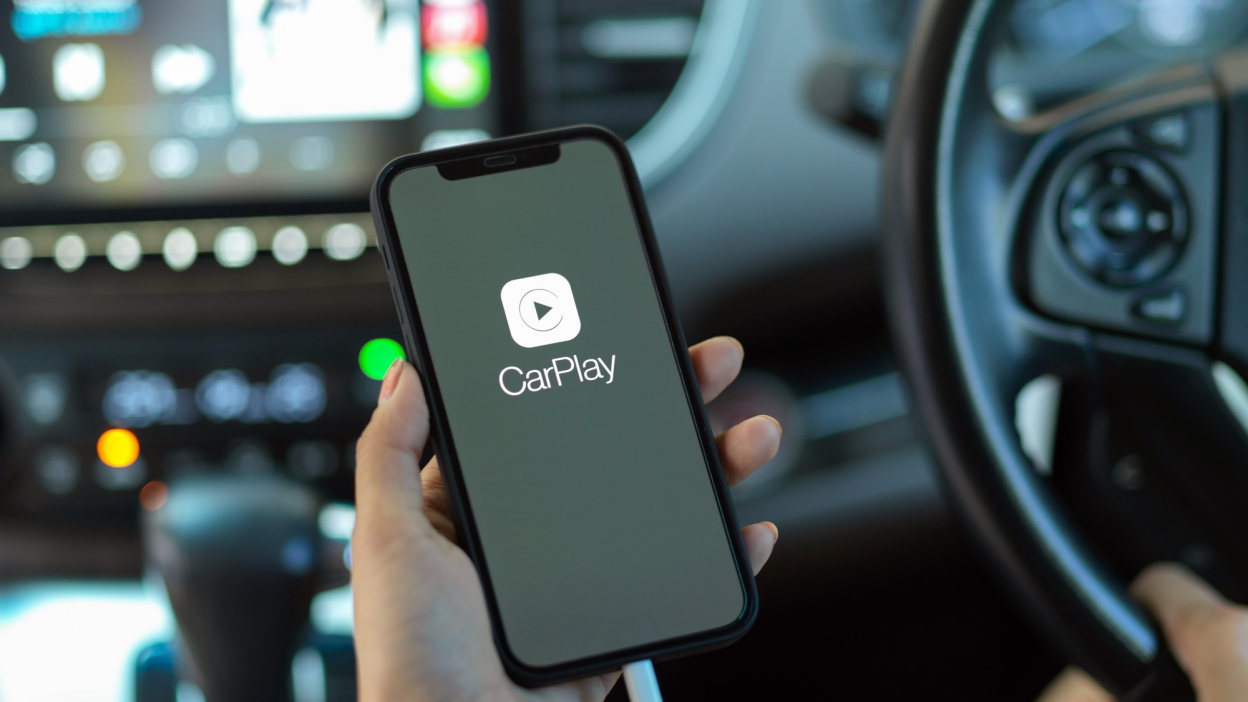 Introduction
Apple CarPlay is an innovative technology that allows you to use your iPhone while driving.
With CarPlay, you can access your phone's features using your car's touchscreen display, making it easy to stay connected while on the road.
In this article, we'll show you how to use Apple CarPlay and make the most of its features.
How To Use Apple CarPlay: A Step-by-Step Guide
Setting Up Apple CarPlay:
To use Apple CarPlay, you need an iPhone 5 or later with iOS 7.1 or later, and a car that supports CarPlay. You also need a Lightning to USB cable to connect your iPhone to your car.
To check if your car supports CarPlay, visit https://www.apple.com/ios/carplay/available-models/.
Start your car and turn on its stereo system.
Plug one end of the Lightning to USB cable into your iPhone and the other end into the USB port in your car. If your car has a wireless CarPlay option, you can skip this step and pair your iPhone with your car via Bluetooth instead.
Your car's display should show a CarPlay icon or a smartphone icon. Tap on it to launch CarPlay.
Your iPhone will ask you if you want to allow CarPlay while your phone is locked. Tap on Allow to enable this feature. This will let you use CarPlay without unlocking your phone every time you connect it to your car.
You should now see the CarPlay home screen on your car's display. It will show you some of the apps that are compatible with CarPlay, such as Phone, Messages, Maps, Music, Podcasts, and more.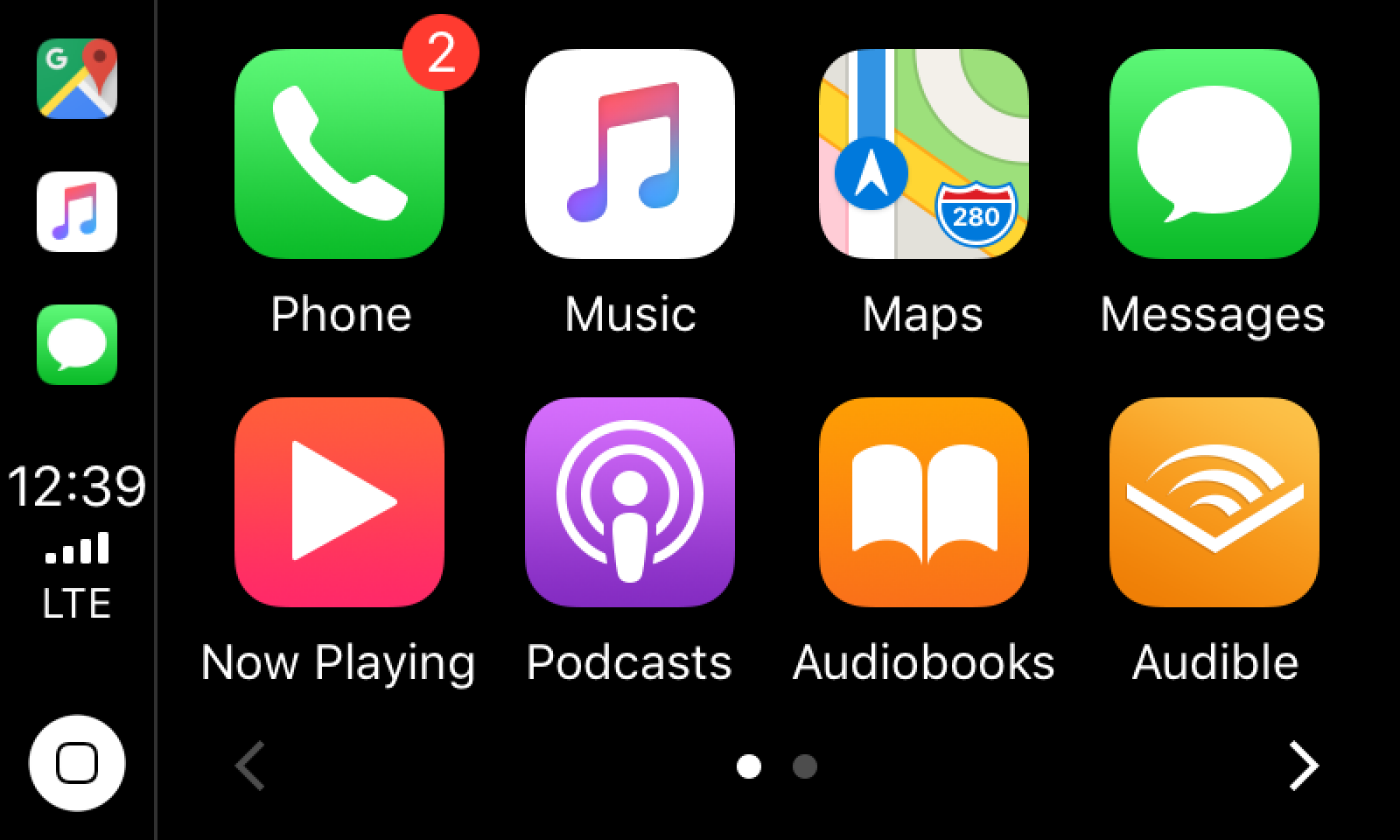 Using Apple CarPlay:
To use Apple CarPlay, you can touch the icons on your car's display or use Siri voice commands.
To activate Siri, press and hold the voice control button on your steering wheel or touch and hold the Home button on the CarPlay screen. You can then ask Siri to do things like:
Call someone from your contacts list or dial a number
Send or read a text message
Play music from your library or a streaming service
Get directions to a destination or find nearby places
Check the weather or traffic conditions
Set reminders or appointments
And more
You can also use the knobs, buttons, or touchscreen on your car's stereo system to control CarPlay. For example, you can use the volume knob to adjust the sound level or the back button to return to the previous screen.
To switch between CarPlay and your car's native system, press the Home button on the CarPlay screen or the Menu button on your car's stereo system.
You can also use the app switcher button on the bottom left corner of the CarPlay screen to access other apps that are not shown on the home screen.
To disconnect from CarPlay, unplug your iPhone from the USB port or turn off Bluetooth if you are using wireless CarPlay.
You can also disable CarPlay on your iPhone by going to Settings > General > CarPlay and tapping on Forget This Car.
Tips and tricks for using Apple CarPlay
Here are some tips and tricks for using Apple CarPlay more effectively:
Customize your CarPlay home screen by going to Settings > General > CarPlay on your iPhone and tapping on
Customize. You can then rearrange the order of the apps or add or remove apps from the home screen.
Use Do Not Disturb While Driving mode to avoid distractions while driving. This mode will silence notifications and calls and send automatic replies to people who contact you. To enable this mode, go to Settings > Do Not
Disturb > Activate > When Connected to Car Bluetooth or Automatically.
Use Apple Maps with CarPlay to get turn-by-turn directions and real-time traffic information. You can also use third-party navigation apps like Google Maps or Waze with CarPlay if you prefer.
Use Apple Music with CarPlay to access millions of songs and playlists from various genres and moods. You can also use other music apps like Spotify or Pandora with CarPlay if you have a subscription.
Use Podcasts with CarPlay to listen to your favorite shows and episodes from various categories and sources. You can also use other podcast apps like Overcast or Stitcher with CarPlay if you have an account.
Use Audiobooks with CarPlay to listen to books from various genres and authors. You can also use other audiobook apps like Audible or Libby with CarPlay if you have a membership.
Conclusion:
Apple CarPlay is a great way to stay connected while driving. With its easy-to-use interface and integration with your iPhone's features, CarPlay makes it easy to make phone calls, send text messages, get directions, and more.
If you haven't tried CarPlay yet, we highly recommend trying it. With this guide, you'll be up and running in no time.
RELATED CTN NEWS:
Resident Evil 4 Remake: How To Unlock The Infinite Rocket Launcher?
ChatGPT To Propose Measures To Resolve Data Privacy Concerns Causing Italian Ban
How To Use Midjourney To Create AI Images: Generate AI-Powered Images Easily