The Lakers Beat The Suns 122-119 With 32 Points From LeBron James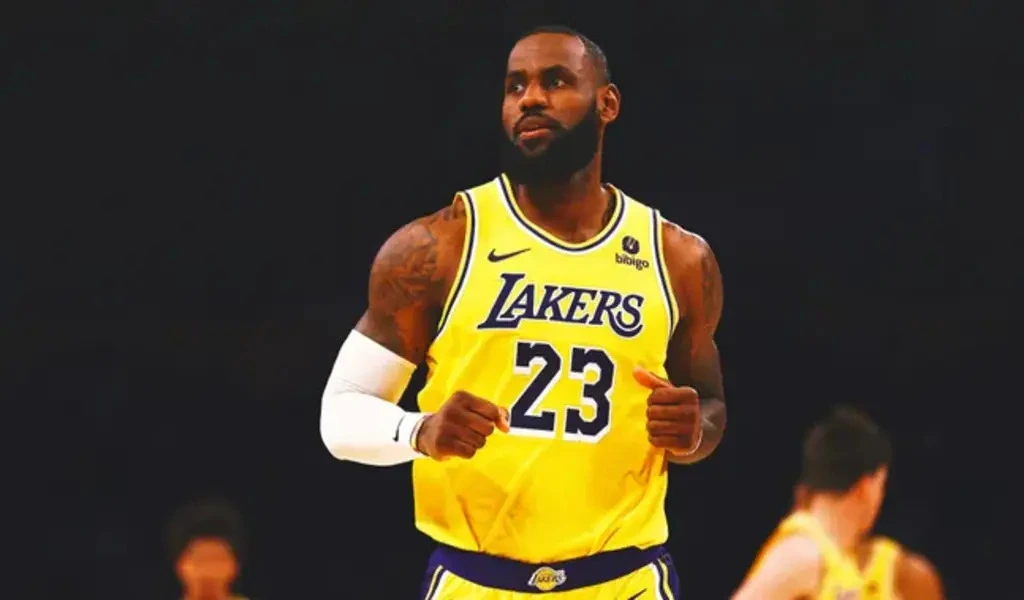 (CTN News) – On Friday night in the NBA In-Season Tournament, the Los Angeles Lakers beat the Phoenix Suns 122-119 in a game that saw LeBron James score 32 points, D'Angelo Russell score 19 points, and the Los Angeles Lakers snap a three-game losing streak.
During his 21st season, James had another spectacular performance, again proving that he is beyond his years as he shot 11 of 17 from the field, including three of four from beyond the arc. In 36 minutes of play, he added 11 rebounds and six assists to his stats.
There were 38 points scored by Kevin Durant for the Suns, and Bradley Beal added 24 points, all of which came in the first half. A strained right calf has forced Devin Booker to miss his fourth consecutive game.
With 9:25 left in the game, Austin Reaves made a layup as part of a 14-0 run by the Lakers that gave them their first lead of the second half, 97-96. To help Los Angeles remain ahead in the fourth quarter, Reaves added a couple of mid-range jumpers to his game.
With 1:10 left in the game, Cam Reddish led the Lakers with 17 points, including a corner three off a pass from LeBron James that put the Lakers ahead 118-113. In this position, Los Angeles was able to grab three offensive rebounds before Reddish was able to make the shot.
A foul on James in the first quarter resulted in him limping and grabbing his lower left leg after he was fouled. Prior to the start of the second quarter, the 38-year-old star received some medical attention on the bench before returning to the game.
Throughout the rest of the evening, he appeared to be in good spirits, and helped orchestrate the Lakers' comeback victory.
The Suns were able to maintain a single-digit lead in the third quarter with Durant's 15 points. The Phoenix advantage was cut to 96-89 heading into the fourth quarter when Reddish hit a three at the buzzer.
The Los Angeles Lakers' Anthony Davis returned from a hip injury to play 18 points, 11 rebounds, and four assists in his return game after missing one.
A layup by Beal – who was making his home debut with the Suns – at the halftime buzzer gave the Suns a 63-55 lead after they led by as many as 14 points before Beal's layup. In the first half, James had 19 points to his credit.
SEE ALSO:
ICC World Cup 2023: England Beat Pakistan To Qualify For Champions Trophy 2025