Noah Gragson's Social Media Post Has Led Legacy Motor Club To Suspend Him Indefinitely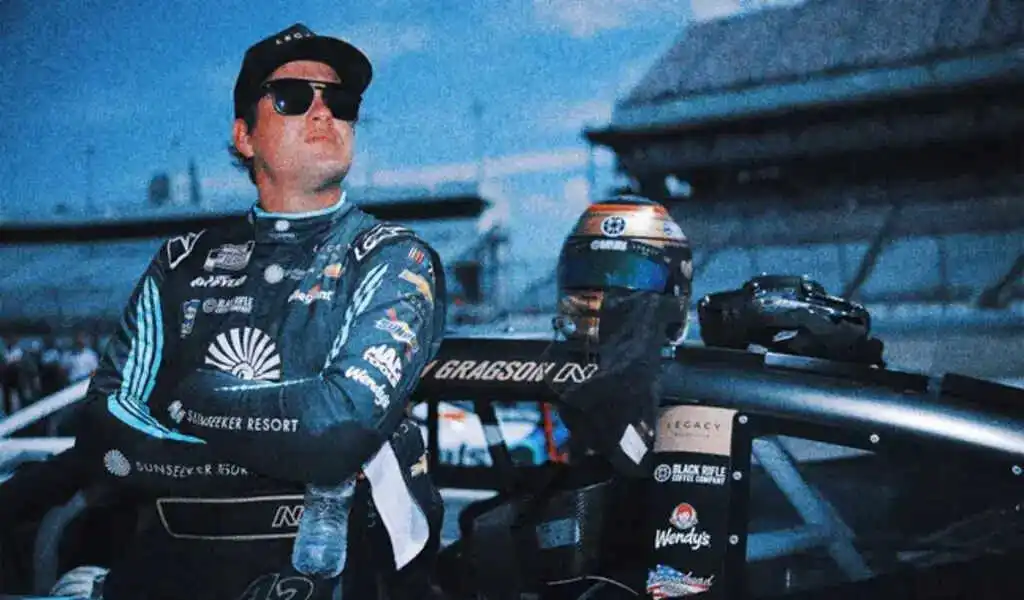 (CTN News) – As a result of a social media posting regarding Noah Gragson, Legacy Motor Club has suspended him indefinitely and replaced him with Josh Berry for the NASCAR Cup Series race this weekend at Michigan International Speedway.
In his apology, Raggson, who has had a tough year and is 33rd in the standings with no top-10 finishes to his credit, apologized for the actions he took.
This week, NASCAR confirmed that Gragson's suspension is connected to a meme that was circulated on social media earlier this year, making fun of George Floyd's death, and it was revealed that Noah Gragson had liked the post at the time.
On Twitter, Noah Gragson wrote, "I am embarrassed by my lack of attention and actions on social media, as well as my lack of engagement.". She added, "I understand the severity of this situation. Thank you for your support.".
"I try to treat everyone equally, regardless of who they are or what they look like. In the end, I messed up."
In less than 90 minutes before practice began at Michigan on Saturday, Legacy Motor Club announced a change to their schedule.
It has been decided that Noah Gragson will be suspended effective immediately as a result of his actions that do not represent the values of the team, the team has stated in a statement.
Currently, Berry is competing full time in the Xfinity Series, where he is currently ranked fifth in the standings while driving for JR Motorsports.
In the first half of this season, he served as a reserve driver for Hendrick Motorsports and drove in eight Cup races, finishing in the top-five in one and top-ten in three, filling in for Chase Elliott (five races) and Alex Bowman (three races), who were both injured.
Since he has already signed with Stewart-Haas Racing, which is a Ford team, he was not expected to be a fill-in driver for any Chevrolet team for the remainder of this season as he has already signed with Stewart-Haas Racing.
In spite of this, Legacy is switching from Chevrolet to Toyota after this season, and since both Noah Gragson and Berry are considered "lame ducks" by Chevrolet, Berry has been able to fill Noah Gragson spot.
There was no word on how long Noah Gragson would be suspended for.
For Fox Sports, Bob Pockrass is the NASCAR reporter. With over 30 years of experience covering motorsports and the Daytona 500 over the last three decades, he has worked for ESPN, Sporting News, NASCAR Scene magazine, and The (Daytona Beach) News-Journal, among others.
Join in the conversation with Bob Pockrass on Twitter @bobpockrass, and sign up for the FOX Sports NASCAR Newsletter with Bob Pockrass to stay up to date.
SEE ALSO:
Mason Mount Isn't Quite Finding His Touch At Manchester United Yet.