Love on the Sidelines: Taylor Swift and NFL Star Travis Kelce's Romance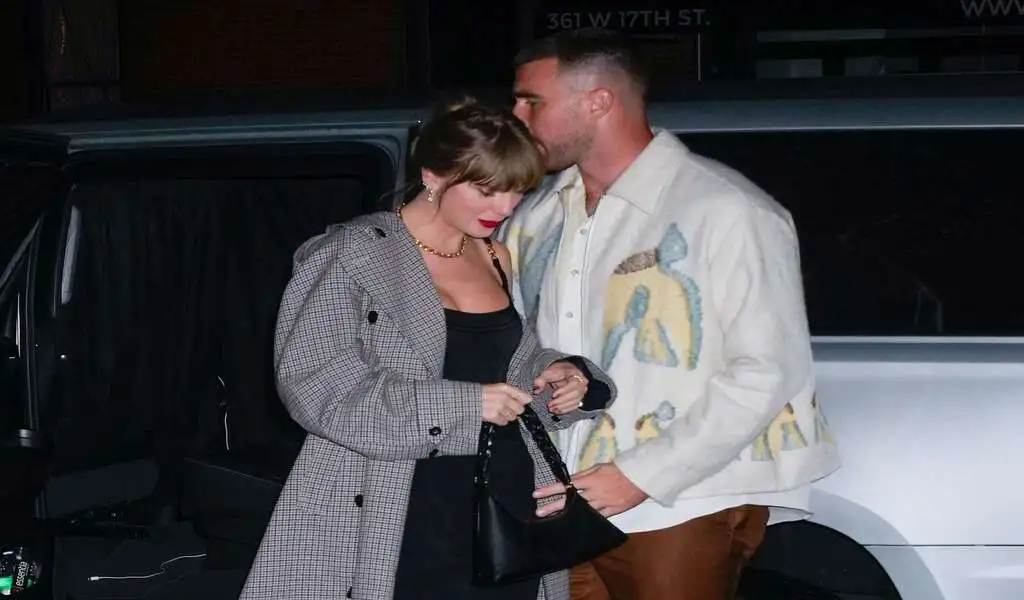 In the ever-enthralling world of celebrities, few things capture the public's imagination quite like a blossoming romance between high-profile individuals. The latest coupling that has fans talking involves none other than pop sensation Taylor Swift and NFL star Travis Kelce.
This article delves into the details of their relationship, exploring the nuances of their public appearances and the reactions it has stirred among fans.
Furthermore, we'll explore other relationships within the NFL realm, including the recent breakup between Gia Duddy and Will Levis, as well as the established marital bliss of Ciara and Russell Wilson. Each relationship presents its unique narrative, capturing the intersection between love and the limelight.
The New Power Couple: Travis Kelce and Taylor Swift
The romance between Travis Kelce and Taylor Swift is undoubtedly the talk of the town. The 34-year-old Kansas City Chiefs tight end and the 33-year-old pop icon have become one of the most talked-about couples in recent times. A source close to the Kelce family recently told ET that the relationship is heating up.
"Everyone close to Travis loves that he is happy. He is on the path to finding that special person in Taylor," the source said, noting that Kelce has his family's "full support."
The duo has been spotted together on multiple occasions since rumors of their romance began circulating in September. Their public appearances have been nothing short of glamorous, capturing the attention of fans and paparazzi alike.
Swift's Supportive Presence
Taylor Swift's support for Travis Kelce extends beyond their personal interactions, as she has been a consistent presence at his games. Swift, known for her sold-out tours and chart-topping albums, has been seen cheering Kelce on from the private box, showcasing her dedication and support for her partner's professional endeavors.
Her attendance at several of Kelce's games not only signifies her personal investment in the relationship but also melds the worlds of music and sports in a way that only a celebrity couple of their caliber could.
A Viral Moment at a Chiefs After-Party
A particular incident that sent Swifties into a collective meltdown was a photograph of Taylor Swift kissing Travis Kelce on the cheek at a Chiefs after-party. This public display of affection was more than enough to confirm the speculations about their relationship, igniting discussions and excitement among fans on social media platforms. This moment epitomizes the blend of their private romance with their public personas, adding a layer of intrigue to their relationship.
A Surprising Breakup: Gia Duddy and Will Levis
In contrast to the blossoming romance of Swift and Kelce, the world of NFL relationships also witnessed a parting of ways. Model and social media influencer Gia Duddy reportedly ended her relationship with Tennessee Titans quarterback Will Levis.
According to the New York Post, their breakup came unexpectedly early into the NFL season. Duddy's absence from the games since August raised eyebrows among fans, fueling speculation about the status of their relationship.
Duddy's Absence and Speculations
The fact that Gia Duddy hasn't been spotted at any game since August led to rampant speculation among fans about her relationship with Will Levis. In a world where public appearances often hint at the health of celebrity relationships, her absence did not go unnoticed.
However, as Levis made his NFL debut with the Titans on Sunday, Duddy was seen enjoying the game and uploading a few Instagram stories. Duddy and Levis still follow each other on Instagram.
Will Levis finished his collegiate career with the University of Kentucky and made his first start for the Tennessee Titans last Sunday with a one-in-a-lifetime performance throwing for four touchdowns in a 28-23 home win against the Atlanta Falcons. Kentucky sportsbook promos are going to be a hot commodity after such a great performance now that Kentucky has legalized online sports betting.
The Fairytale Marriage of Ciara and Russell Wilson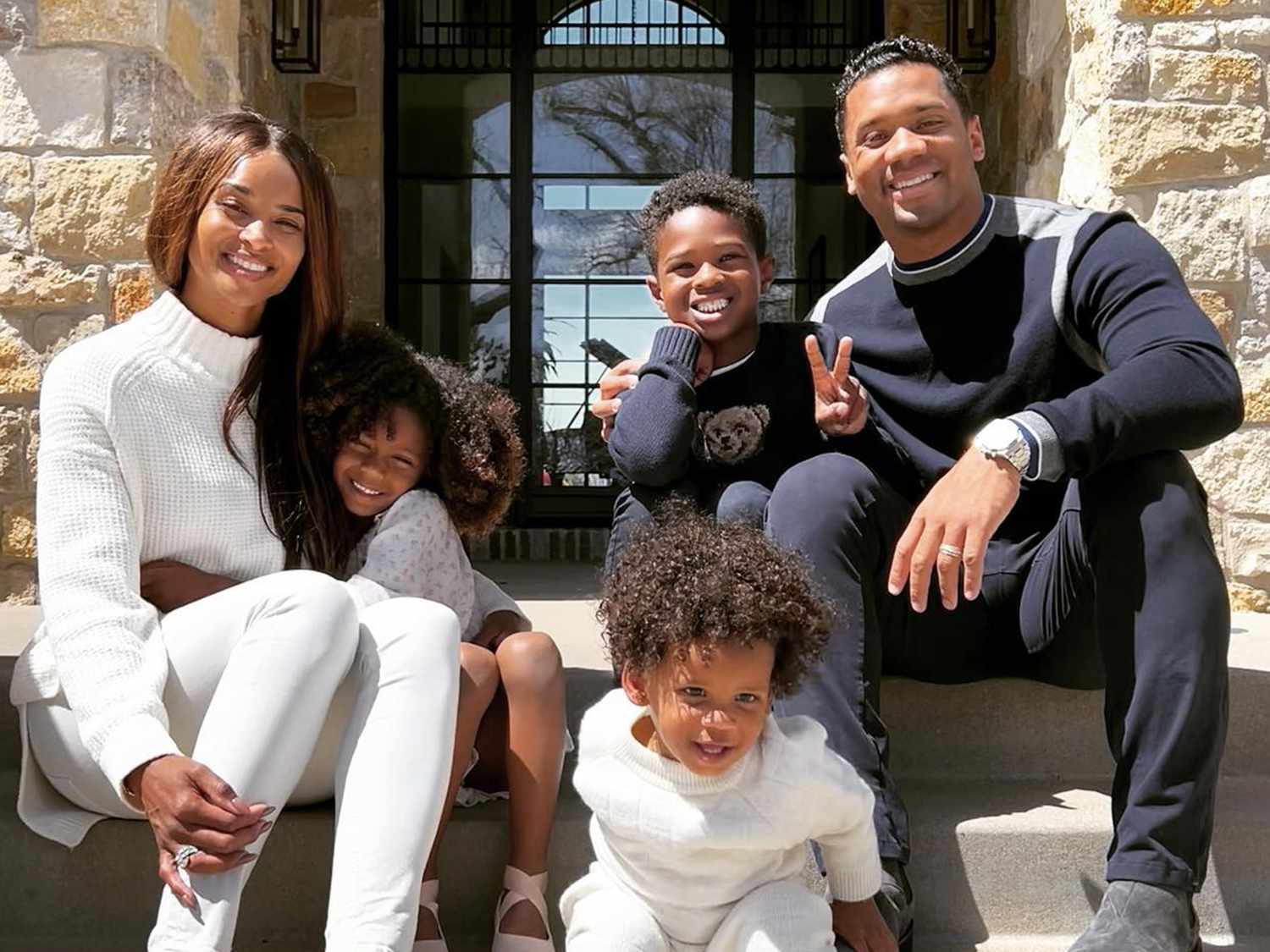 While new relationships are forming and some are dissolving, the marriage of Ciara and Russell Wilson stands as a testament to lasting love in the celebrity world. Their relationship has been one of the most stable and admired in the entertainment and sports industry.
Their public appearances, social media interactions, and mutual support for each other's careers paint the picture of a partnership grounded in mutual respect and affection.
Celebrating Milestones and Supporting Each Other
Ciara and Russell Wilson's marriage is not only about the glamorous events and red carpet moments. It is also about the everyday support they provide each other. Whether it's celebrating milestones or being each other's biggest cheerleaders, their relationship exemplifies the strength of a bond built on a foundation of love and mutual support.
The Intriguing World of Celebs and NFL Stars
The relationships between celebrities and NFL stars, whether they're blossoming like that of Taylor Swift and Travis Kelce, facing trials like Gia Duddy and Will Levis, or thriving like Ciara and Russell Wilson, are a testament to the complexities and fascinations of high-profile romances.
Each narrative offers a glimpse into the lives of those who captivate us both on stage and on the field, reminding us that behind the glitz and glamour, the heart wants what it wants.
SEE ALSO: Best Buy To Cease Selling Physical Media, Including Video Games And Blu-Rays In 2024