India Beat Sri Lanka In The ICC World Cup 2023 Points Table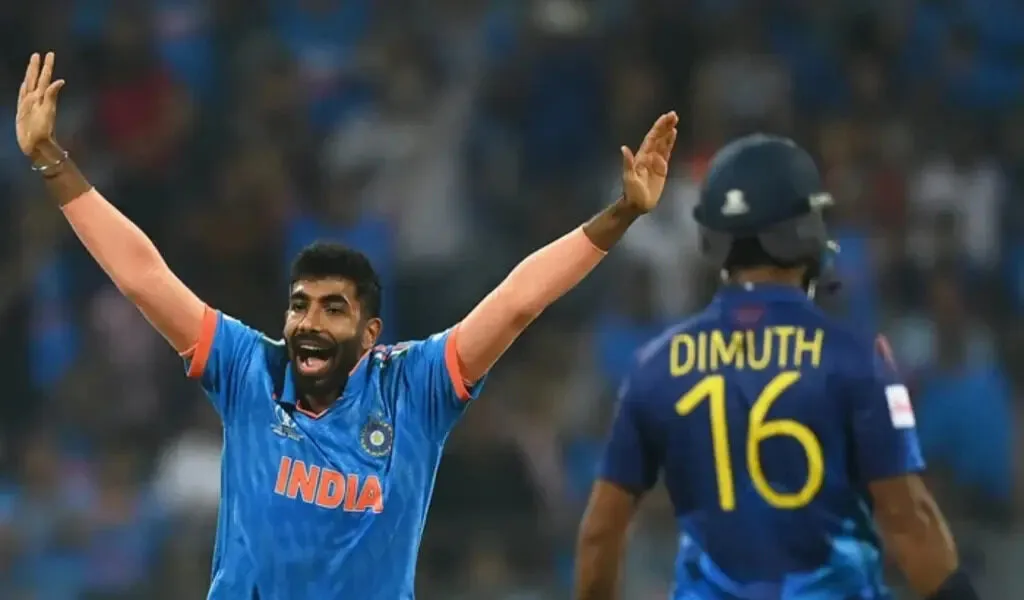 (CTN News) – The Indian team won their seventh consecutive match with a substantial margin of victory of 302 runs, as they extended their winning streak in the ICC World Cup 2023, as they won their seventh match with a substantial margin of victory of 302 runs against Sri Lanka.
As a result of the win, India has climbed to the top of the points table and is now preparing for their upcoming encounter with South Africa at Eden Gardens on Sunday afternoon, which kicks off at 2 p.m.
Moreover, India has reached the semi-finals of the tournament for the very first time in the tournament's history.
The following is a summary of the current points table
India's pacers, Jasprit Bumrah and Mohammed Siraj, were in their element with the new ball during the second innings of the match, reducing Sri Lanka to 3/4 within the first 19 balls of their innings, which was a huge achievement for the pacers.
Virat Kohli, Shubman Gill, and Shreyas Iyer contributed half centuries for India during their first innings; however, it was the seam attack that took over the game, dismantling Sri Lanka under the lights of the Wankhede Stadium in a dominant show.
During his 14th appearance at a Men's Cricket World Cup, Mohammed Shami became India's leading wicket-taker at the tournament, taking 5/18 from his five overs as his main contribution to the team's success, and was the third highest wicket-taker at the tournament overall.
In light of Sri Lanka's defeat, there is a very slim chance that they can reach the quarter-finals of the tournament as a result of their defeat.
In less than two weeks, the Indian team can look forward to the possibility of an appearance in the semi-final, possibly at the same venue at which the previous encounter took place.
SEE ALSO:
South Africa vs New Zealand: Quinton De Kock Sets World Cup Record