'Five Nights At Freddy's Online: How To Watch It For Free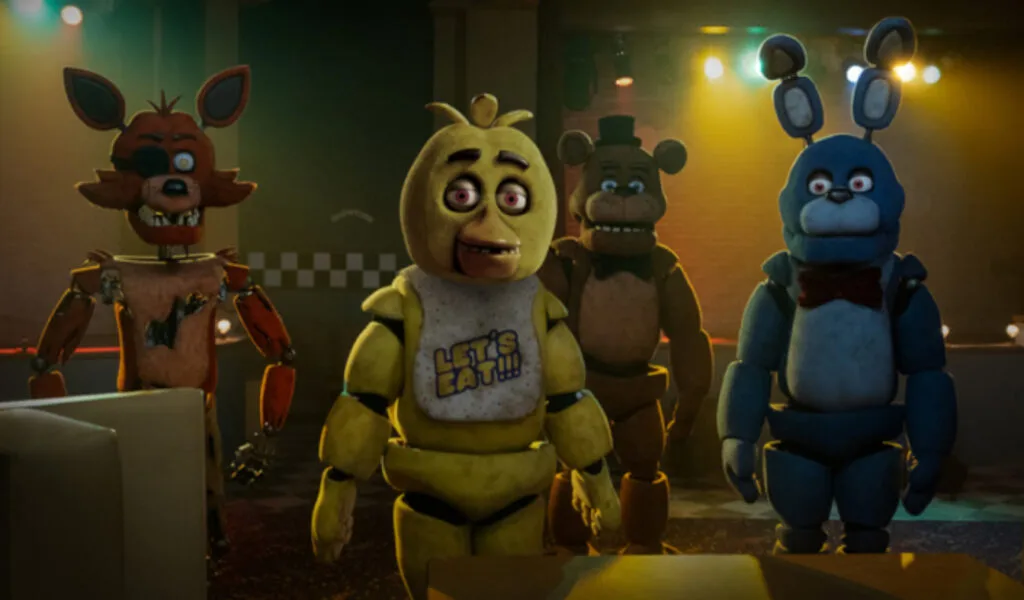 (CTN News) – The film "Five Nights at Freddy's," based on the series of video games of the same name, will be released simultaneously in theaters and on streaming services this week and is expected to be very popular.
On October 27th, Peacock subscribers will be able to stream "Five Nights at Freddy's" exclusively on Peacock's streaming service from that point forward.
As already mentioned, if you are not a subscriber to the streaming service, you can sign up for the service with plans starting at just $5.99 per month if you are not already a member.
Besides "Five Nights at Freddy's" , Peacock also offers access to a range of other hit movies including "Fast X," "Asteroid City," "The Super Mario Bros. "Movie" and more; originals such as "The Continental: From the World of John Wick," "Wolf Like Me" and "Poker Face"; classic television shows such as "The Office," "30 Rock" and "Leave It To Beaver"; live sports from NFL, Premier League and Big 10 college football, WWE; as well as live news from Five Nights At Freddy's, and MSNBC;
In the meantime, the horror film is getting a nationwide theatrical release at AMC Theatres, Alamo Drafthouse, Regal Cinemas, Cinemark, Cineplex and other theaters throughout the country.
If you are looking for showtimes, theater information, or tickets to a movie, you should check out fandango.com.
It's a cute, yet disturbing, animated character from Freddy Fazbear's Pizza, a once successful Chuck E. Cheese-like pizzeria, which comes to life to wreck havoc on a new security guard named Mike (Josh Hutcherson) after the cute, yet disturbing animatronic characters come to life to wreck havoc on him and his restaurant in the Emma Tammi-directed film "Five Nights at Freddy's".
This film adaptation was produced by Jason Blum's Blumhouse Productions and also stars Elizabeth Lail, Piper Rubio, Mary Stuart Masterson and Matthew Lillard, among others.
It is expected that despite the movie's day-and-date release on Peacock, the horror movie will have an impressive opening weekend at the box office, with projections aiming for at least $50 million in its opening weekend in theaters.
With good reviews from film critics and good word-of-mouth from the general public, this movie may be able to gain more money at the box office.
With a Peacock subscription, you will be able to stream "Five Nights at Freddy's" for as little as $5.99 a month for the duration of your subscription.
SEE ALSO:
The Beatles Set to Release Heartfelt 'Farewell Track,' 'Now and Then,' Next Week