Veteran Actor Richard Low Employs 52 Thai Dancers for Erawan Shrine Ritual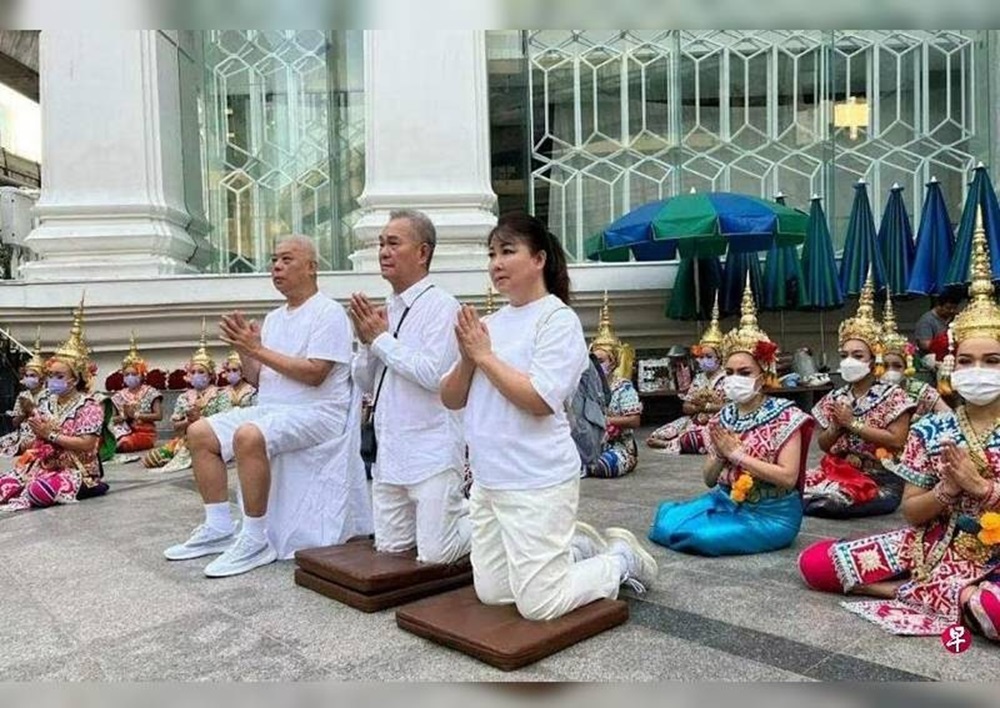 Richard Low (Liu Qianyi), a Singaporean actor, has a lot for which to be thankful. Such was the importance of the event that the 71-year-old veteran actor hired 52 Thai dancers to perform at the ceremony in Bangkok's Erawan Shrine at his own expense.
According to Shin Min Daily News, he held the ceremony to publicly show his appreciation for the three-year-old fulfilment of two wishes.
Each of the 52 Thai dancers Richard hired to participate during the event cost him 2,000 baht. He also mentioned that this was his first time organising an event of this magnitude.
His lucky number is 26, therefore that's why he went with that, he said when asked why he chose that as the number of dancers.
"When my first wish came true, I thought of getting 26 dancers for the ceremony, but then another wish was fulfilled and I decided to have another 26 more," Richard joked as he spoke.
The year he was born, 1952, is likewise a number: 52.
Richard reportedly dithered for a moment before telling Shin Min that he had prayed to learn how to live within his means. He frequently lived from paycheck to paycheck.
Richard, who is getting on in years, has expressed a desire for a change in his financial status. Perhaps because of his hopes, things began to improve.
Richard said that things improved greatly for him professionally and financially. He was quite appreciative of the shift. Richard shared with Shin Min that he is above the age of 70 and that he hopes to find stability in his latter years.
"Of course, physical well-being ranks first. If you're not feeling well, you can't do your job. The Covid-19 epidemic prevented him from giving thanks for his wishes coming true, however.
The Chinese newspaper claims that this year has been Richard's most successful yet.
He reportedly agreed to promote several home appliances on his social media accounts and made multiple commercial appearances. According to Shin Min, Richard has returned to Singapore to resume filming the Media Corp serial Moments.
About Richard Low
Richard Low is a Singaporean veteran actor, who was already acting within the theatre circle and has over 30 years of experience in the entertainment industry.
Richard garnered the Best Supporting Actor Award in Star Awards 1997 for his role in The Silver Lining. In 1999, Richard was cast as the male lead of Mr. OK.
He acted in the movie I Not Stupid, a 2002 box office hit directed by Jack Neo. The film received positive reception at several film festivals, and it is still one of the top 5 grossing movies in Singapore.
In 2012-2013, Richard Low again played a key role in Jack Neo's box office hit Ah Boys To Men. This two-part comedy film revolves around a group of army recruits. It even returned in the form of a live musical in 2014. In the same year, Richard Low was nominated for the Best Comedy Performance by an Actor at the 19th Asian Television Awards.