India's Rohit Sharma Sheds Tears After Losing The World Cup Final To Australia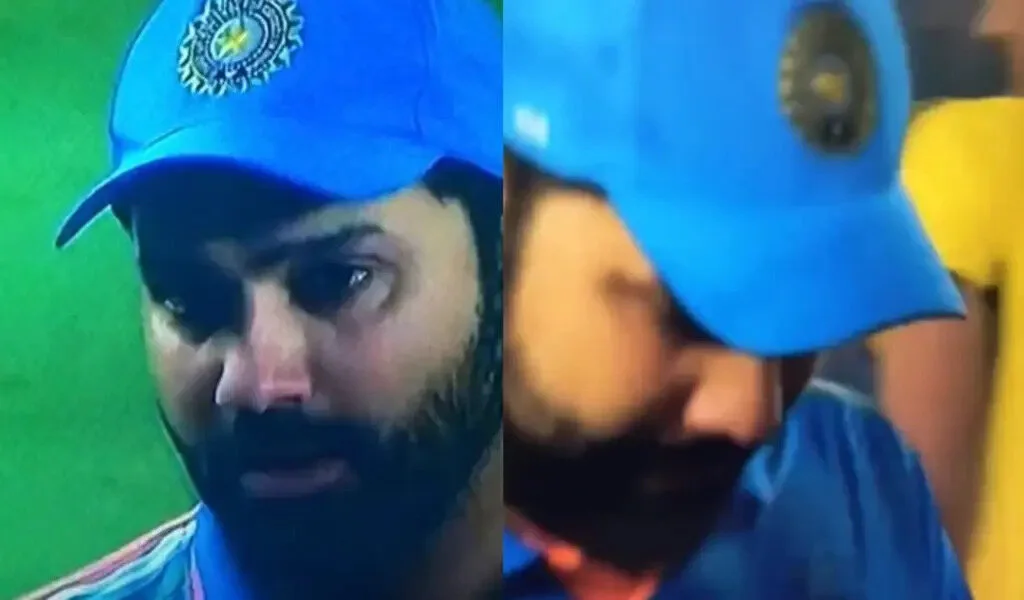 (CTN News) – Australia won the title for the first time in its history after beating Team India at Ahmedabad's Narendra Modi Stadium. As a result of the 2023 ODI World Cup, Australia became champions, breaking a streak of three or four tournaments in which the host nation had won the cup.
Team India captain Rohit Sharma shed tears after the match, joined by many Indian players and fans around the ground. As the Indian captain walked toward the dugout, he could be seen crying.
On Sunday, Australia beat India by six wickets in a one-sided match at the Narendra Modi Stadium, Ahmedabad, to win the ICC World Cup 2023.
As a result, the mighty Aussies have won six World Cups, at least four more than the West Indies and who have each won two titles.
Despite losing three early wickets, left-handed batter Travis Head scored a remarkable century for the winning side.
In their 137-run innings, Head took no prisoners against the bowlers, hitting 15 fours and four sixes on 120 balls.
During Head's innings, Marnus Labuschagne was calm and composed, starting slowly and rotating the strike to give Headroom to find the moments to hit boundaries.
A 192-run partnership between the two batters guided Australia to another title win.
Mitchell Starc delivered India a huge blow in the fifth over by removing star opener Shubman Gill for just four runs while batting first. By catching the right-handed batter at midfield, Adam Zampa earned his first win of the season.
This blow, however, did not prevent Rohit from playing his natural game in the powerplay, as the 36-year-old put on a berserk display and scored vital runs.
As a result, Sharma missed out on his well-deserved half-century in the tenth over by being caught by Glenn Maxwell by Travis Head who took an absolute blinder to ensure that The Hitman would no longer stay on the pitch.
After Sharma was bowled by Pat Cummins for just four runs, Shreyas Iyer followed, leaving India at 81-3 after just 10.2 overs.
Virat Kohli and KL Rahul, however, put together a 67-run partnership and looked in good shape to score a big total. However, Cummins' misjudged short ball cost him his half-century just after he had reached half-centuries.
Rahul continued to play, but all the other Indian batters kept losing wickets at intervals, and the team was soon all out for just 240 runs in 50 overs.
As a result, the Indian team failed to score in double figures, which probably contributed to the Indian team's first and most costly loss at the World Cup.
SEE ALSO:
A 31-10 Win Over Auburn Gives New Mexico State Its First Win Over The SEC