How To Install And Run Stable Diffusion On Windows To Create AI-Powered Images?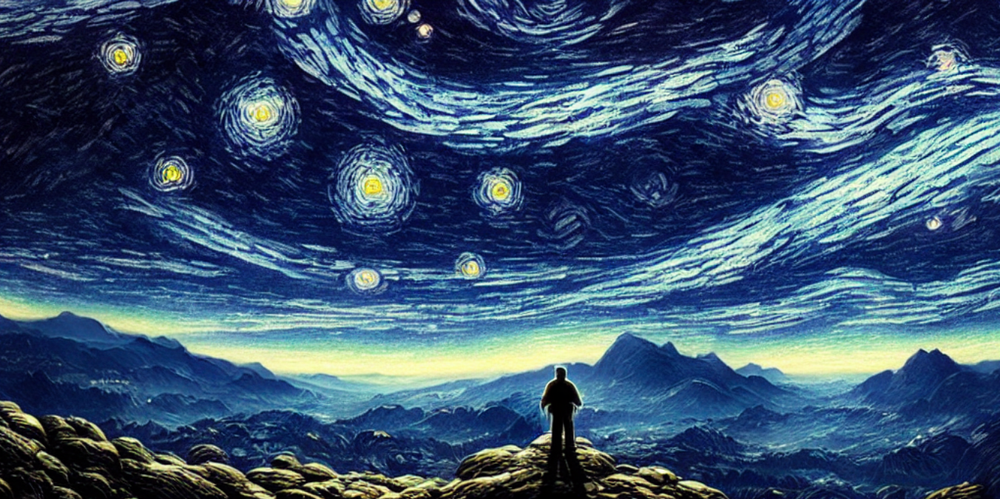 (CTN NEWS) – Are you looking for a reliable and user-friendly software for data analysis and visualization?
Stable Diffusion is the perfect solution for you! Stable Diffusion It is a powerful tool that can handle large datasets and produce high-quality graphics.
This guide will show you how to install and run Stable Diffusion on Windows. Following the simple steps outlined below, you can get started with Stable Diffusion and unlock its full potential.
What is Stable Diffusion?
A generated image is produced by the deep learning method Stable Diffusion using text as an input.
Using computer-based neural networks that have been trained using selected datasets from the LAION-5B project, a collection of 5 billion photos and corresponding captions, a longer response to the same query is more complex.
The ultimate result is that, given a few words, the machine learning model calculates and then generates the most likely image that most closely matches them.
Because the developers made the source code and the model weights available to the public, Stable Diffusion is unique in its field. (a collaboration between Stability AI, the Computer Vision & Learning Group at LMU Munich, and Runway AI).
Model weights, which regulate how much the input influences the output, are effectively a very large data array.
Version 1 and Version 2 of Stable Diffusion are its two principal releases. The datasets used to train the models and the text encoder are where the main variations exist.
For version 1, there are four main models available:
SD v1.1 = generated from 194,000 training steps at a resolution of 512 x 512 using the laion-high-resolution subset, and 237,000 training steps at a resolution of 256 x 256 using the laion2b-en subset of LAION-5B (2.3 billion images with English descriptions). (0.2b images with resolutions greater than 1024 x 1024).
SD v1.2 = additional training of SD v1.1 with 515,000 steps at 512 x 512 using the laion-improved-aesthetics subset of laion2B-en, customized to choose pictures with better aesthetics and pictures without watermarks
SD v1.3 = the same dataset as before is used for extra training of SD v1.2 with about 200k steps at 512 × 512, but additional math is being done in the background.
SD v1.4 = another round of 225k steps of SD v1.3
All of the datasets and neural networks utilized for version 2 were open-source and had various image contents.
The upgrade received some flack, but it can generate better results. The base model may be used to create images that are 768 by 768 pixels in size (as opposed to 512 x 512 in version 1), and there is even a model for creating 2K images.
However, it is irrelevant which model you begin with when creating AI images. Anyone may download the necessary files and get started if they have the proper hardware, some computer know-how, and lots of free time.
How to Install and Run Stable Diffusion on Windows
Requirements for Installing Stable Diffusion on Windows
Before installing Stable Diffusion on your Windows computer, make sure that you have the following requirements:
Windows 7 or later
At least 2 GB of RAM
500 MB of free disk space
.NET Framework 4.7 or later
Microsoft Visual C++ 2015 Redistributable Update 3 or later
Installing Stable Diffusion
Step 1 — Install Python
Python 3.10.6 must to be downloaded and installed.
Make sure the Add to Path checkbox is selected when installing Python. Keep the default settings for everything else.
Installed versions of Python should be removed before installing any new ones if you don't need to utilize them.
If not, create a new user account with administrator privileges and switch to that user before downloading version 3.10.6 to avoid the system being perplexed about which Python it should be using.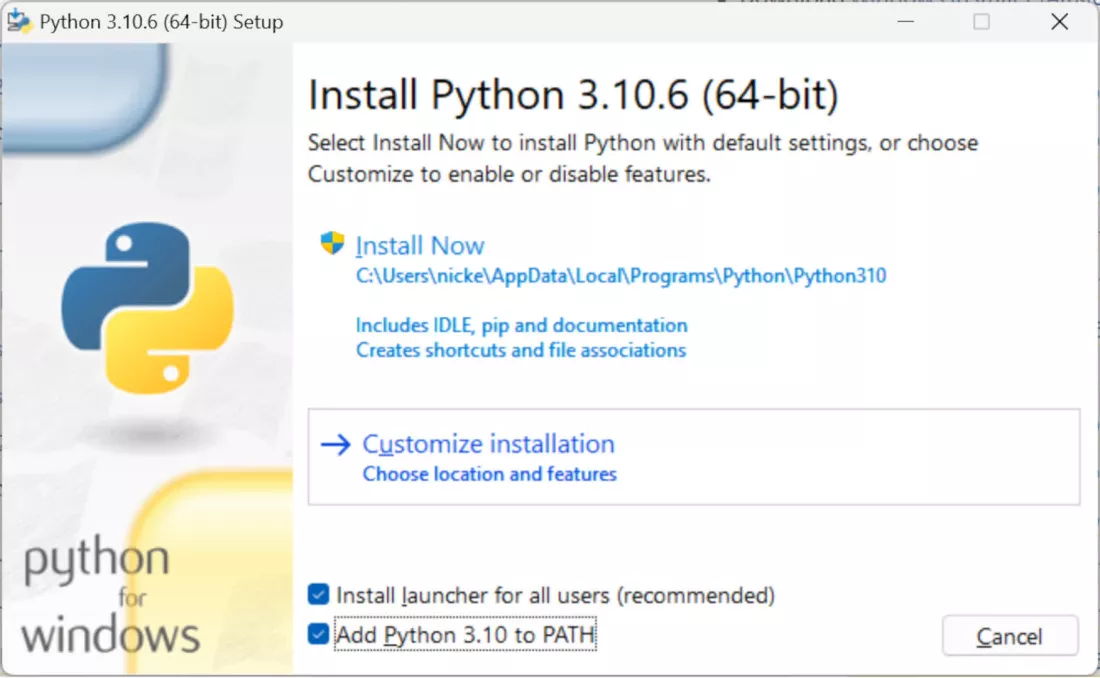 Step 2 — Install Git
The following step is to install Git, which will automatically download all of the files you require from GitHub.
All of the installation parameters can be left in their default positions, however it is advisable to double-check the path environment setting.
As we'll be utilizing this to install all necessary components, ensure this is set to Git from the command line.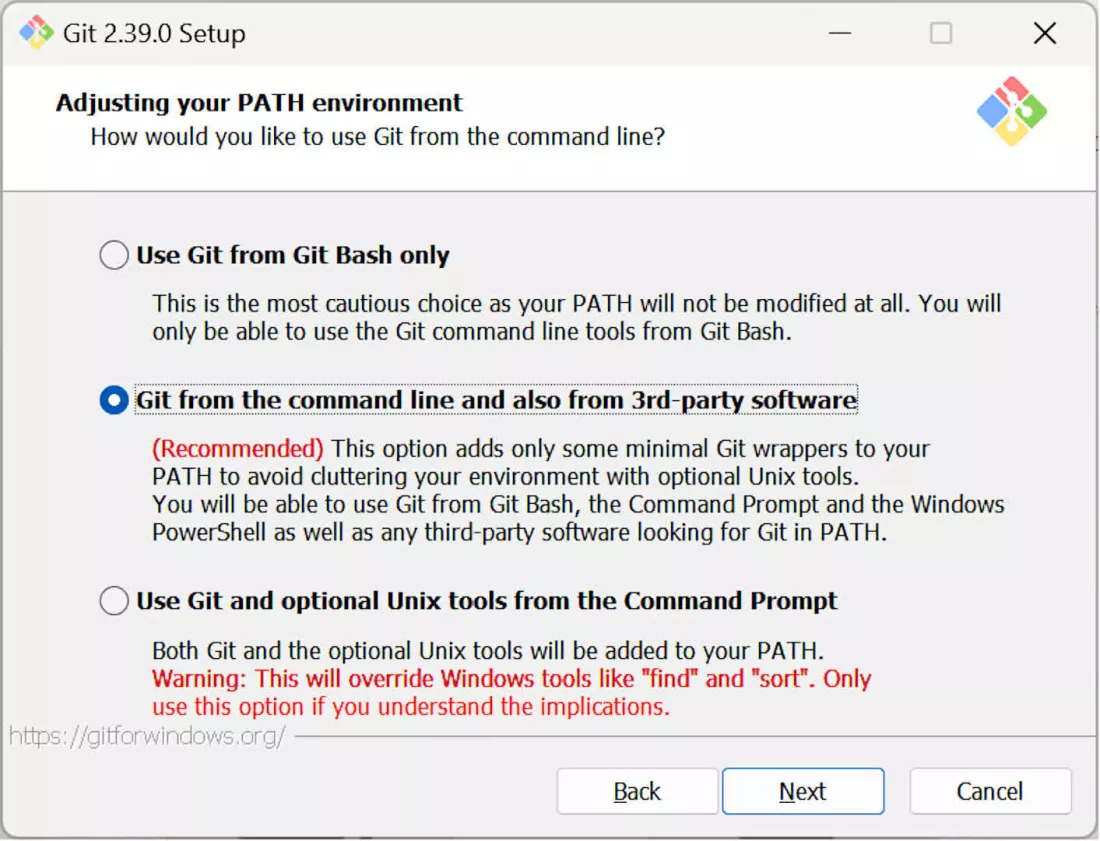 Step 3 — Copy Stable Diffusion webUI from GitHub
Use Git on your computer to copy the Stable Diffusion webUI setup files across.
The gap between the final t and the period is necessary to prevent Git from creating an additional folder each time you use the Stable Diffusion webUI.
Your internet connection speed will determine how many folders and files you see. For the time being, ignore them because we still need to purchase one or two things.

Step 4 — Download the Stable Diffusion model
It can be challenging to select the best model. There are numerous additional models in addition to the four main ones for SD v1 and the two for SD v2. We'll only use version 1.4 because it has had extensive training and because it ran the most reliably on our test PC.
As long as you have the correct model, Stable Diffusion webUI allows a variety of models, so you are free to explore.
The file you need has the extension.ckpt, but there are two of them (for example, sd-v1-1.ckpt and sd-v1-1-full-ema.ckpt); utilize the first one rather than the full-ema one.
It will take a bit to download the model files because they are huge (about 4GB). Once you have it, copy it to the folder you made to store the Stable Diffusion webUI, which is often C:sdwebuimodelsStable-diffusion.
Be aware that a configuration file must be added to the folder mentioned above if you intend to use Stable Diffusion v2 models.
They are available here for SD webUI.– choose the one you want to use, hit CTRL+S to save it, select All Files as the Save As Type, and type a name corresponding to your model.
Last but not least, make sure the name ends in the.yaml format.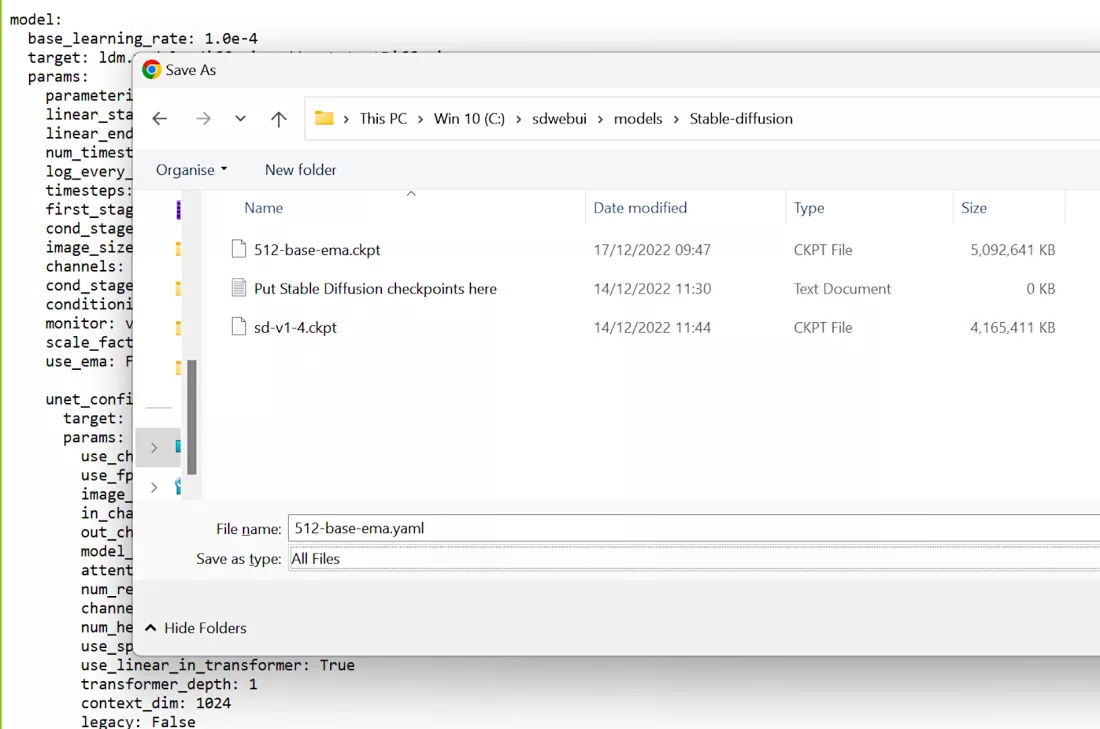 Running Stable Diffusion
Now that you have installed Stable Diffusion on your Windows computer, it's time to run it:
Double-click on the Stable Diffusion icon on your desktop or go to the start menu and search for Stable Diffusion.
Click on the "Run" button to start the software.
Wait for Stable Diffusion to load.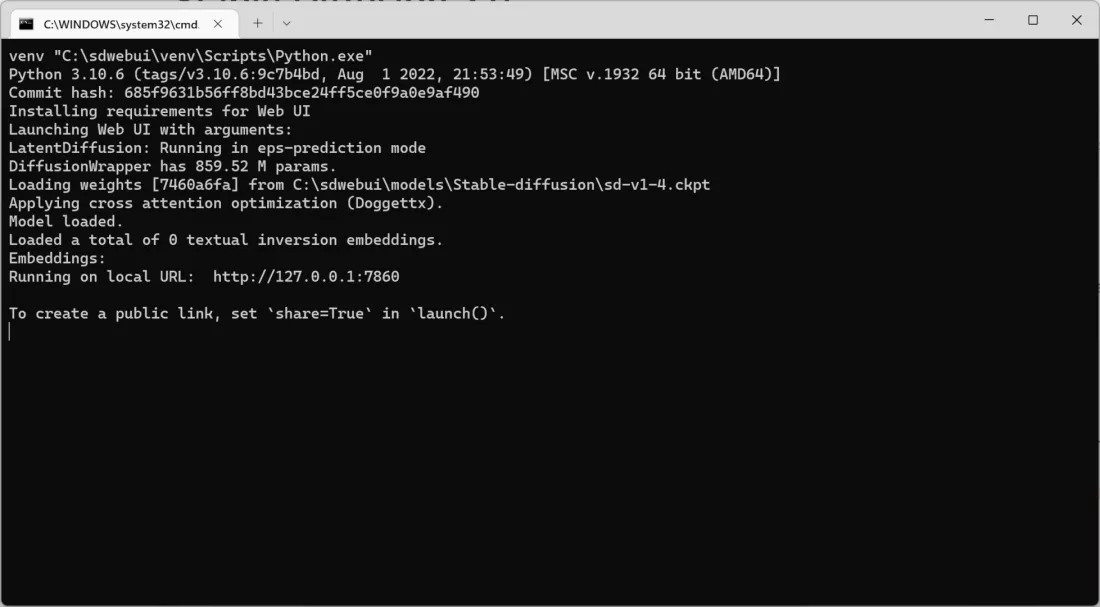 Conclusion:
Congratulations! You have successfully installed and run Stable Diffusion on your Windows computer.
By following the step-by-step instructions in this guide, you can now explore the features and capabilities of this powerful data analysis and visualization tool.
Remember to check the Stable Diffusion website regularly for updates and new features. Happy analyzing!
FAQs:
Q: Can I use Stable Diffusion on a Mac or Linux computer? A: Stable Diffusion is currently only available for Windows computers.
Q: Do I need to have any programming knowledge to use Stable Diffusion? A: No, Stable Diffusion is designed for users of all levels, from beginners to experts.
Q: Is Stable Diffusion free to use? A: Stable Diffusion offers a free trial period, after which you will need to purchase a license to continue using the software.
RELATED CTN NEWS:
How To Use DALL-E Microsoft's AI-Powered Bing Image Generator?
How To Use Midjourney To Create AI Images: Generate AI-Powered Images Easily
What Is Phishing?: How It Works, And How To Prevent Phishing Attacks