Kings Players React To Their Last-Second Loss To The Warriors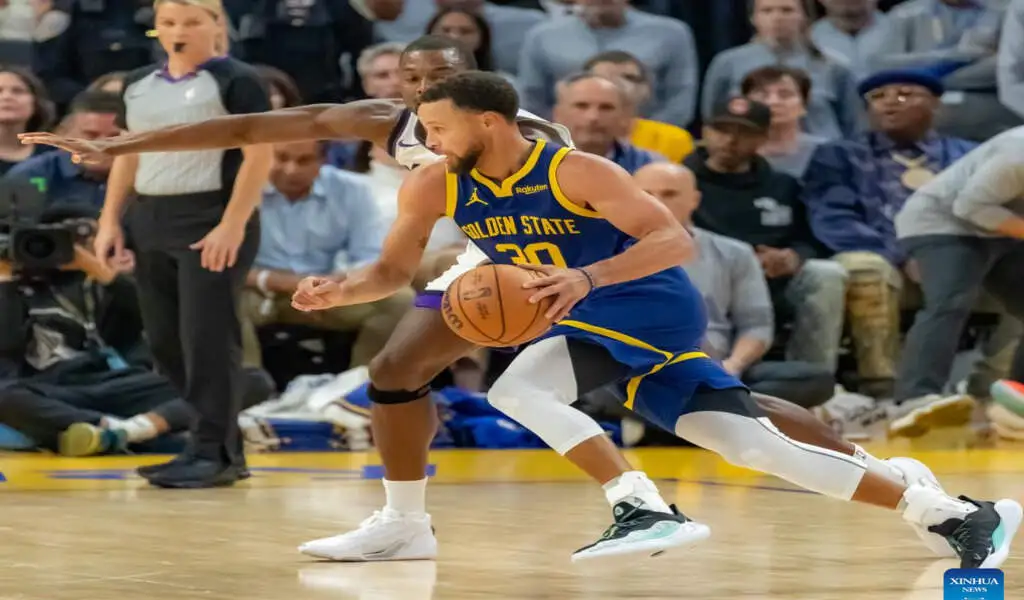 (CTN News) – Once again, the Golden State Warriors were able to beat the Sacramento Kings, as G Klay Thompson hit the game-winning shot in the closing seconds of the game to give the Warriors the 102-101 win.
Over the course of the last decade, the Kings have struggled to come out on top against the Warriors, since the Warriors swept the Kings in the first round of the playoffs in 2023.
There is no doubt that the Warriors are a talented team, creating a dynasty in Golden State that will last for generations. As a result of the leadership of future Hall of Famer G Stephen Curry, the Warriors have won four NBA championships since 2015.
It was the first game of the season without Sacramento's All-Star G De'Aaron Fox, who was out with a sprained ankle. There was no doubt that the Kings players felt proud of themselves for taking the game to the final seconds in spite of the heartbreaking loss to the Warriors.
It has been reported that Kings G Davion Mitchell, who took over Fox's role at point guard in the absence of Fox, spoke on the close game and defended Thompson's game-winning shot.
After the loss, Kings F Harrison Barnes was not as optimistic as Mitchell following the loss. Barnes, a one-time champion, seems to be getting weary of losing to his former team, as Barnes stated:
A veteran of 11 NBA seasons, Barnes is one of just two players over the age of 30, and he is expecting a team as talented as Sacramento to be able to pull out close games like this one in the near future.
As the Kings get more experience together, the better they will be able to play in situations in the latter stages of the game.
Domantas Sabonis, an All-NBA center for the Kings,
Spoke about the benefits of the intense matchups against the Warriors for his team as a whole:
It has become common for the and Warriors to play each other, as Sacramento has played Golden State in 12 of its last 18 games, and the Kings have won just three of those games.
As much as the Warriors seem to have the Kings' number, Sacramento can use this experience against a tough Golden State squad as a springboard for future success.
In the NBA In-Season Tournament group play matchup between the two teams on November 28th, the two teams will face off again.
SEE ALSO:
South Africa vs New Zealand: Quinton De Kock Sets World Cup Record