What To Watch This Weekend: Best TV Series & Movies [Aug 25th-27th]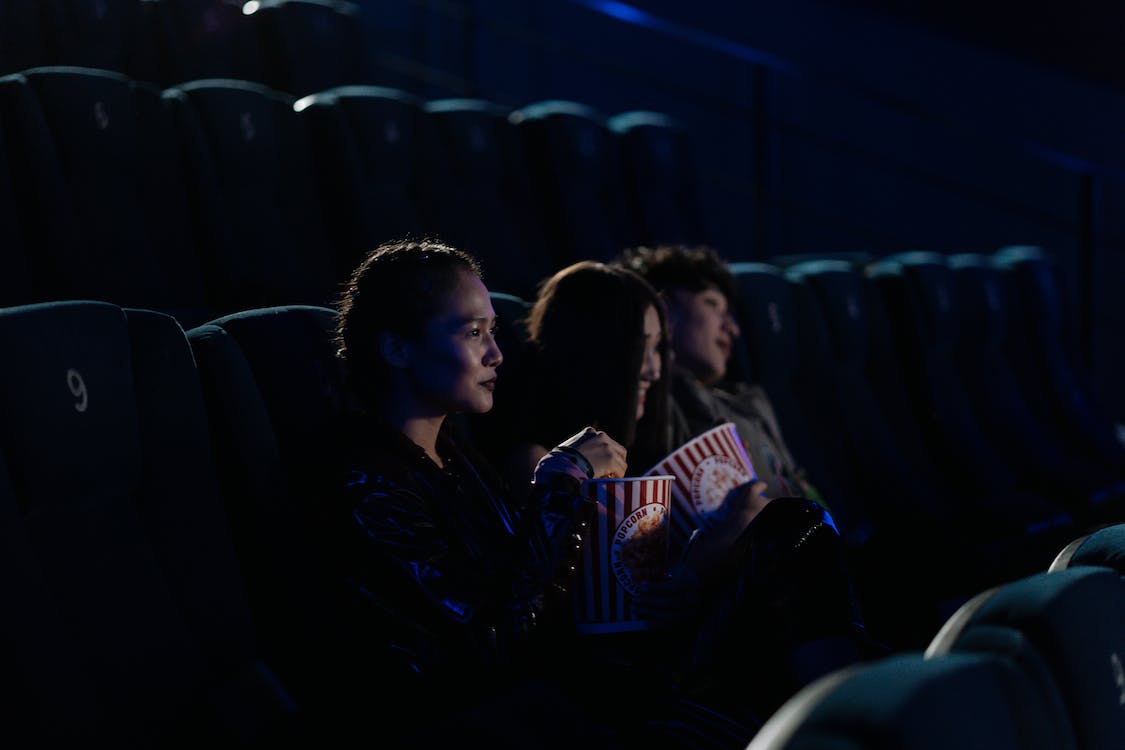 What To Watch This Weekend – It's Friday evening, and you've just finished a long week at work. You want to unwind and relax but are stuck on what to do.
You could go out and socialize, but after a hectic week, you only want to curl up on the couch and watch something. But with so many streaming platforms and options available, deciding what to watch is tough.
Don't worry! We've got you covered with our comprehensive guide on what to watch this weekend.
Whether you're in the mood for a laugh or a good cry, we've got recommendations for everyone. So, please sit back, relax, and let us guide you to the perfect viewing experience.
What to Watch This Weekend: TV Shows
Star Wars: Ahsoka: Season 1 
(2023)
Marching onto Disney+ with blasters firing is the latest addition to the Star Wars lineup: Ahsoka, the new series that's generating buzz.
If you're searching for a compelling reason to immerse yourself in yet another installment from that distant, interstellar realm, it's likely the show's iconic origins that will draw you in.
Ahsoka serves as a direct extension of the immensely popular animated series Star Wars Rebels, which has earned itself a glowing rating on the Tomatometer. This animated series marked the birth of Ahsoka Tano as a revered figure in the Star Wars universe.
Furthermore, another enticing factor is its status as a spin-off series spun from the massive triumph that is The Mandalorian.
Set within the same expansive universe and timeframe following the occurrences of Return of the Jedi, Ahsoka was shepherded into existence by the same visionary duo: Jon Favreau and Dave Filoni, the architects responsible for erecting this entire Star Wars domain on the Disney+ platform.
Now, pivoting to The Mandalorian, it's worth noting that this is where we were initially introduced to the live-action embodiment of Ahsoka Tano, portrayed by the talented Rosario Dawson.
For aficionados of the previously mentioned animated series, an additional highlight lies in the return of Lars Mikkelsen reprising his role from Rebels as the formidable Grand Admiral Thrawn, the imposing antagonist.
And as an extra treat, the return of Hayden Christensen as Anakin Skywalker from both Obi-Wan Kenobi and the prequel trilogy, as well as Genevieve O'Reilly as Mon Mothma from Andor and prior cinematic releases, adds to the anticipation.
Where to Watch: Disney+
Breaking Bad
As part of our year-long celebration commemorating 25 years of Rotten Tomatoes, we are thrilled to announce that the fan-selected choice for the finest series of the past quarter century is none other than "Breaking Bad."
This extraordinary show, which also secured the top spot in the RT25 critics poll, solidified its position as one of the most remarkable dramas in the history of television.
Over the course of five consecutive seasons, each Certified Fresh, it maintained an impressive average Tomatometer score of 96%. Creator Vince Gilligan's masterful storytelling and artful approach left critics captivated and hungry for more.
Even now, 15 years since its premiere on AMC, the show's premise continues to resonate profoundly. Chronicling the myriad peaks, valleys, and unexpected turns in the journey of a high school chemistry teacher turned methamphetamine kingpin, "Breaking Bad" remains as indelible as ever.
And let's not forget the unforgettable lead character, Bryan Cranston's Walter White, also known as Heisenberg.
The show's impact was so profound that it not only birthed a prequel spin-off series, the equally critically acclaimed "Better Call Saul," but also the Certified Fresh film "El Camino: A Breaking Bad Movie."
This cinematic extension provided closure to the narrative of another central figure, Aaron Paul's Jesse Pinkman.
For those who have yet to experience this cinematic masterpiece, the time is ripe to delve into its immersive world and discover why it has garnered such widespread adoration.
Whether you're revisiting or embarking on this journey for the first time, "Breaking Bad" promises an unforgettable ride that continues to leave an indelible mark on the landscape of television storytelling.
Where to Watch: Netflix
What to Watch This Weekend: Movies
Gran Turismo: Based on a True Story 

(2023)
Swerving dramatically onto the silver screen is "Gran Turismo," a motion picture adaptation of the beloved video game series that made its debut in 1997 on the Sony Playstation console.
This cinematic venture takes a definitive detour from the virtual world to captivate audiences in theaters.
A cornerstone of the gaming realm, the Gran Turismo franchise boasts a storied lineage of eight installments, spanning across five distinct Playstation consoles.
Remarkably, it has ascended to become Sony's most triumphant franchise, boasting an impressive tally of 90 million units sold and an ever-growing count that continues to climb.
Adding an authentic touch to the film's inspiration, it is rooted in the real-life achievements of Jann Mardenborough. His prodigious skills in the Gran Turismo universe as a young adult yielded a remarkable outcome: a career as an actual racing driver with Nissan.
Notably, Mardenborough's journey serves as a cornerstone of the film's premise, infusing it with a genuine and relatable dimension.
Anchoring the cast, Archie Madekwe takes the lead as Mardenborough, infusing the character with depth and charisma. The cinematic lineup is further bolstered by the presence of accomplished actors, including David Harbour, Orlando Bloom, Geri Halliwell (yes, none other than Ginger Spice!), and Djimon Hounsou.
This ensemble cast brings their collective prowess to the table, enriching the cinematic experience for audiences eager to delve into the high-speed world of "Gran Turismo."
Where to Watch: In theaters
Bottoms 
(2023)
Positioned to make its mark at the box office is the teenage comedy "Bottoms," vying for the spotlight. The narrative revolves around two high school senior girls who ingeniously establish a fight club with the intention of attracting cheerleaders.
Leading the cast is Ayo Edebiri, a standout from the acclaimed Hulu series "The Bear," accompanied by Rachel Sennott, who not only graces the screen but also shares her writing talents alongside director Emma Seligman.
The convergence of these dynamic talents creates a potent cinematic concoction.
The allure is further heightened by the involvement of Elizabeth Banks, lending her expertise as a producer, and former NFL star Marshawn Lynch, who captivates audiences with a scene-stealing supporting role.
The mix is undeniably tantalizing, presenting the perfect blend of elements for the film to evolve into a cult favorite.
Where to Watch: In theaters
Blade 

(1998)
And lastly, in the spirit of RT25, we're commemorating the 25th anniversary of the Marvel film "Blade" this week.
The character's origins trace back to Marvel Comics in 1973, where he made his debut as a supporting figure in the comic "The Tomb of Dracula." Zooming ahead to the late '90s,
Wesley Snipes joined forces with this cinematic venture after his endeavors to bring a Black Panther film to fruition had hit a roadblock. It's a testament to the intriguing twists of fate.
The film swiftly affirmed its triumph, raking in a staggering $131 million globally on a budget of $45 million and subsequently giving rise to two sequels.
This undeniable success story attributed to "Blade" played a pivotal role in paving the way for a new era of comic book film adaptations. It stands as a resounding testament to Marvel's enduring streak of triumphs in the world of cinema.
Where to Watch: Prime Video, Vudu, Apple TV+