Michelle Yeoh Becomes The First Asian Woman To Win An Oscar For Best Actress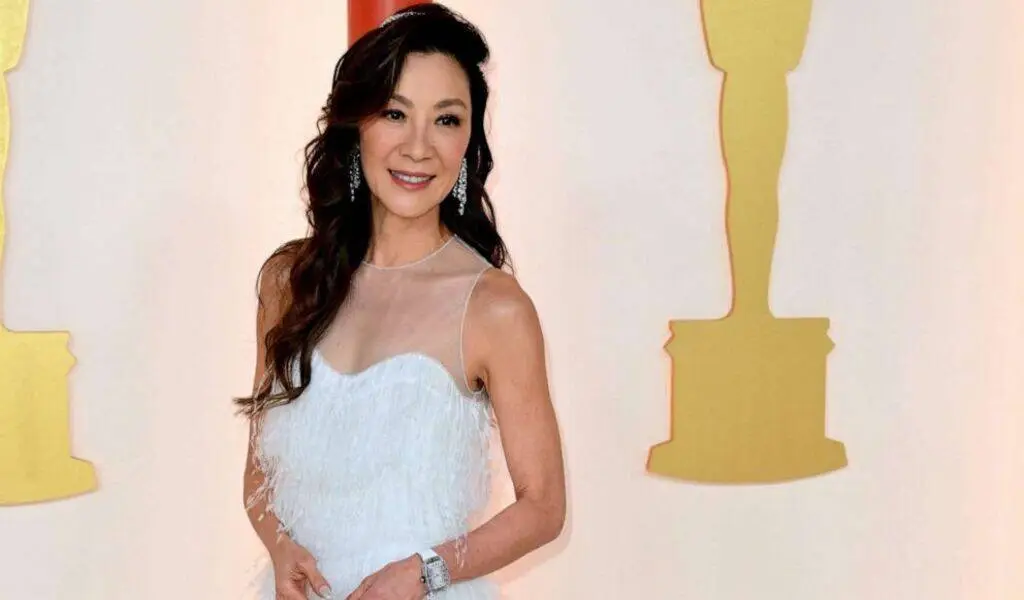 (CTN News) – A performance in "Everything Everywhere All at Once" earned Michelle Yeoh an Academy Award for leading actress at the 2023 Academy Awards on Sunday night.
Born in Malaysia, Michelle Yeoh is a legend in the Hong Kong action film industry as well as being the first Asian woman to ever win the Academy Award for best actress in the 95-year history of the ceremony.
Michelle Yeoh was nominated for his first Academy Award for this film.
She went on to say that for all the little boys and girls who look like me watching tonight, this is a beacon of hope and possibilities," Yeoh said in her acceptance speech, adding, "Dream big and you will find your dreams come true.".
Additionally, the actress urged women not to let anyone tell them they are past their prime, saying, "Never give up.".
According to Yeoh, she dedicated the win to her 84-year-old mother who was watching from home in Malaysia, as well as to "all the mothers around the world, because they are truly the superheroes, and without them, none of us would be able to be here tonight.".
The film, which was written and directed by Daniel Kwan and Daniel Scheinert, aka "the Daniels," was a huge hit with audiences all over the world, featuring Michelle Yeoh who starred in "Crouching Tiger, Hidden Dragon" and "Crazy Rich Asians" in 2018.
An immigrant Chinese woman, Evelyn, runs a laundromat and must connect with parallel versions of herself in order to save the multiverse – all while she is undergoing an IRS audit and trying to reconnect with her family, which includes her husband Waymond Wang (Ke Huy Quan) and her daughter Joy Wang (Stephanie Hsu).
James Hong and Jamie Lee Curtis also star in the film.
As well as winning best actress honors at the Golden Globes, Independent Spirits Awards, and Screen Actors Guild Awards this season, Yeoh also won best actress honors at the Golden Globes. In the end, Michelle Yeoh defeated Cate Blanchett (Tár), Ana de Armas ("Blonde"), Andrea Riseborough ("To Leslie"), and Michelle Williams ("The Fabelmans") as best actress nominees.
Among this year's crop of films, with over a dozen nominations in total, "Everything Everywhere All at Once" led the way with a total of 11 nominations, including a nomination for best actress for Michelle Yeoh.
SEE ALSO: