Hotel Transylvania: Transformania' Who Voices the Characters?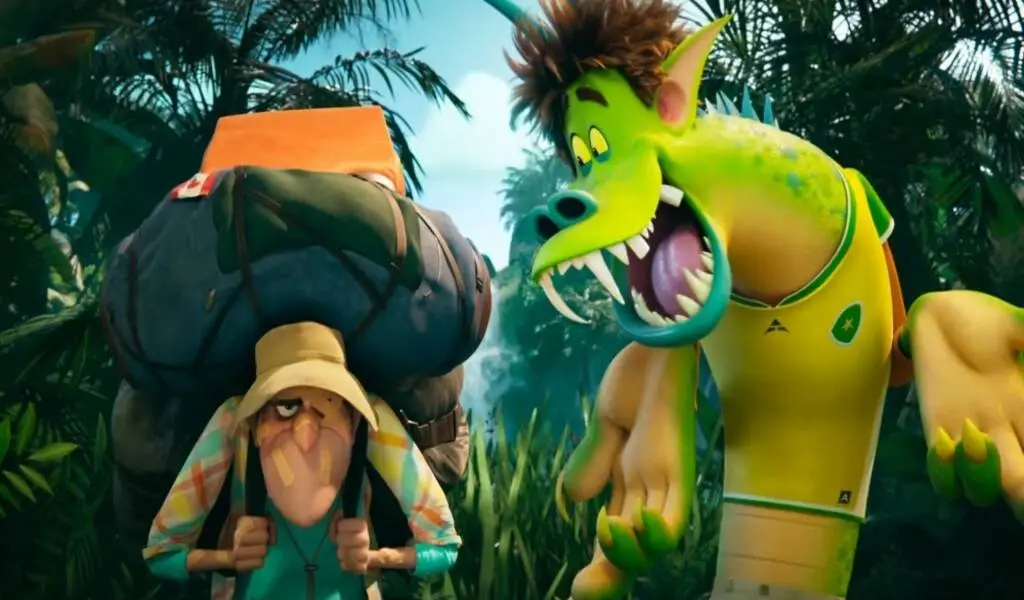 In January, Amazon Prime Video will stream Hotel Transylvania 4, the fourth movie in the Hotel Transylvania franchise. Selena Gomez, Andy Samberg, and Kathryn Hahn Voice Artist are among the voice cast members.
The film Hotel Transylvania: Transformania, however, has two actors leaving the cast. Those actors are Adam Sandler (who played Dracula) and Kevin James (who played Frankenstein).
Here are the new actors playing the monsters of the Amazon movie – and who has replaced them.
Related: Watch 'Free' Hotel Transylvania: Transformania' on Amazon Prime
Hotel Transylvania: Transformania voice cast
Selena Gomez, Brian Hull, and Andy Samberg voice the characters of Mavis, Dracula, and Jonathan
in the new movie Hotel Transylvania.
Andy Samberg – Jonathan
Who is Jonathan: Mavis's husband and the first human at the Hotel Transylvania.
Who voices him: The star of Brooklyn Nine-Nine and SNL alum Andy Samberg. Additionally, he voiced Cloudy with a Chance of Meatballs 2. In addition, he will be voicing Dale in the upcoming live-action Chip and Dale film on Disney+.
Selena Gomez – Mavis
Who is Mavis: Count Dracula's daughter, who is often at odds with her grumpy vampire father because of her fascination with the human world.
Who voices her: Former Disney star Selena Gomez is a singer and star of shows like Only Murders in the Building. In addition to Dolittle, Gomez voiced Horton Hears a Who alongside Robert Downey Jr.
Brian Hull – Dracula
Who is Dracula: The legendary vampire and owner of Hotel Transylvania.
Who voices him: Brian Hull replaces Adam Sandler. In addition to voicing various characters in the Pup Star videos, Hull starred as Drac in the Monster Pets spinoff.
Brad Abrell – Frankenstein
Who is Frankenstein: The monster in the classic horror films that hates fire and likes to make his way to faraway lands.
Who voices him:
Kevin James voiced the Worm Guy in the first three films, but in Transformania Brad Abrell, also voiced characters from Spongebob Squarepants and Gravity Falls.
Fran Drescher – Eunice
Who is Eunice: The Bride of Frankenstein as seen through New York's eyes.
Who voices her: In the 90s, Fran Drescher played The Nanny. Hotel Transylvania was his first major role despite having one of the most distinctive voices in Hollywood.
Steve Buscemi – Wayne
Who is Wayne: A werewolf with 300 unruly and chaotic pups.
Who plays him: He has more than 150 credits on IMDb, including Boardwalk Empire, The Sopranos, and Reservoir Dogs. Her voice roles include The Boss Baby, G-Force, and Monster House.
Molly Shannon – Wanda
Who is Wanda: She is Wayne's wife and fellow werewolf. It is a running joke in the franchise that she seems pregnant all the time.
Who voices her: Molly Shannon was a former cast member of Saturday Night Live and is known for her roles in The White Lotus and The Other Two. The animated spin-off of Spy Kids also features her voice.
Also Check:
Selena Gomez Shares a TikTok About 'Red Flags' in a Relationshi
Surprising Things You Didn't Know about Celebs Using Instagram
British Couple Say they are Lucky to Be Alive after Fatal Bus Crash