Bell Hooks, a Feminist Author and Social Activist, Died at the Age of 69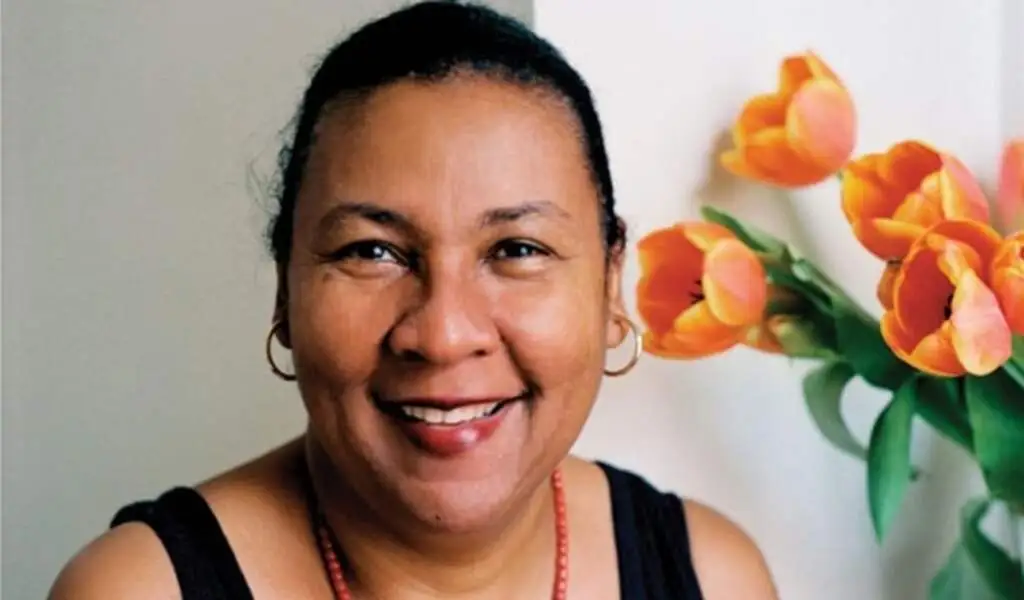 Bell Hooks, author of titles such as "Ain't I A Woman" and "All About Love," has died. She was 69 years old.
USA TODAY was informed that the author died Wednesday morning by her family.
"Our sister Gloria Jean Watkins, who was born bell hooks, passed away today at her Berea, Kentucky, home. Gloria chose cremation over a funeral, so her funeral has been postponed until later," her family said in a statement.
Bell hooks has some nice quotes on love, relationships and feminism: 'Living simply makes loving simple'
Gloria Jean Watkins, born in Hopkinsville, Kentucky, wrote many works under the pseudonym bell hooks, as a tribute to her great-grandmother, and chose to use lowercase letters to draw attention to the words instead of her. Her educational background includes a Bachelor's degree from Stanford University, a Master's degree from the University of Wisconsin-Madison, and a doctorate from the University of California-Santa Cruz.
Also Check:
Army Bell Helicopter Crashes and Burns in Phayao, Nine Dead
Drunken Polish Tourist Assaulted with Steel Hook by Pattaya Bar
Singaporean Man Attacks Wife with Reaping Hook in Chiang Mai
During the course of his career Hooks taught at many institutions and wrote over 30 books. As an educator, she attended Yale University, Oberlin College, and City College of New York. After joining the faculty at Berea College in 2004, she founded a center that focuses on allowing "many and varied expressions of difference to thrive."
Hooks helped shape popular and academic discourse through his books beginning in the 1970s. Instead of isolating feminism, civil rights, and economics into separate fields, she emphasized community and connection and how racism, sexism, and economic disparity reinforce one another.
Bell hooks: 27 things to read if you care about women of color
"And There We Wept" was her first collection of poems under the name bell hooks, released in 1978.
The book examines the nature of Black feminism through the lenses of sexism and slavery and was published in 1981. In addition to "Feminist Theory: From Margin to Center" and "Feminism is for Everyone," she also defined feminism as "the movement to end sexism, exploitation, and oppression."
Among her earliest influences were James Baldwin and Sojourner Truth, as well as Martin Luther King Jr.
"Martin Luther King taught me the importance of beloved community," she said. He understood that oppressive institutions would not change from the logics and practices of domination without engaging with those who strive for a better way," she said in an interview published in Appalachian Heritage in 2012.
"All About Love" shows how stereotypes influence everything from movies ("the oppositional gaze") to love. Hooks argues that "much of what we have been taught about the nature of love doesn't hold up when applied to daily life." She also exposes the collective history and identity of Black people in rural Kentucky, an area often portrayed as mostly white and homogenous.
In 1991, she won the American Book Award for her book "Yearning: Race, Gender, and Cultural Politics." In 2013, the Black Caucus of the American Library Association awarded her the Best Poetry Award for "Appalachian Elegy: Poetry and Place."
On social media, the literary community paid tribute to hooks.
"Oh, my heart. Bell Hooks," wrote acclaimed writer Roxane Gay. "May she rest in peace. Her loss is unimaginable."
In a tweet, award-winning author Ibram X. Kendi said hooks' passing "hurts deeply.".
In the same breath, I feel so fortunate to have known her, since her book AIN'T I A WOMAN: BLACK WOMEN AND FEMINISM is one of her many masterpieces. And her book ALL ABOUT LOVE changed me. With gratitude, rest in peace, bell hooks."
The passing of bell hooks hurts, deeply. At the same time, as a human being I feel so grateful she gave humanity so many gifts. AIN'T I A WOMAN: BLACK WOMEN AND FEMINISM is one of her many classics. And ALL ABOUT LOVE changed me. Thank you, bell hooks. Rest in our love. 1/4 pic.twitter.com/lXnAlaZpng

— Ibram X. Kendi (@DrIbram) December 15, 2021
She was a remarkable intellectual, a spiritual genius and a free spirit! We shall never forget her!" Cornel West posted on Twitter, mourning his "very dear sister Bell hooks."
Brandon Taylor, author of "Real Life," said, "2021 is doing far too much. I rebuke this Bell Hooks news."
Tressie McMillan Cottom, a writer and sociologist, tweeted that Bell Hooks is "indebted to us all."
"Bell Hooks was the first writer whose work I was enthusiastic about discussing with my friends and family outside of academia as a first-generation college student," wrote Saeed Jones, the 2019 Kirkus Prize winner for Nonfiction. "Bell Hooks' work will always hold a special place in my heart because it helped my mother and me bridge borders."
The loss of bell hooks was heartbreaking," wrote Lisa Lucas, head of Pantheon & Schocken Books.