Mastering Web Application Testing: 5 Essential Test Scenarios & Checklists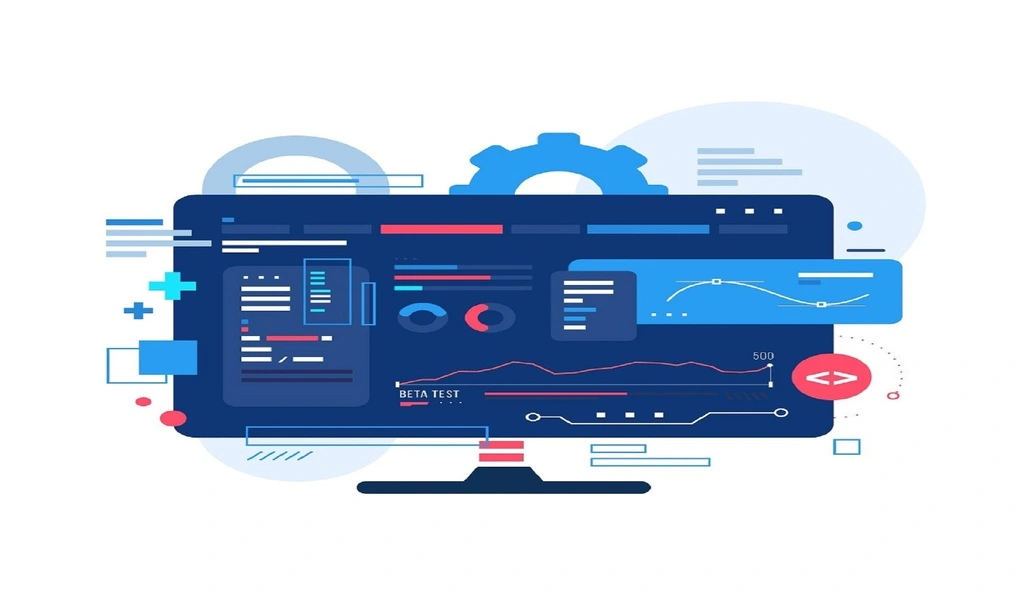 Web applications or websites are the backbone of countless businesses. The quality and reliability of these applications must be looked after. Software testing services are key in the software development cycle. They ensure that web applications function as expected, considering a lot is at stake for businesses.
Web application testing offers a lot of benefits such as stable performance, better UI interface, and safeguards against viruses, phishing, or malicious bots while keeping optimal user experience.
Therefore, as the world continues to be digital-driven, organizations must find ways to deliver impeccable software applications to their users. In addition to testing, they must ensure that they are fulfilling all the necessary testing scenarios to meet the desired scalability, robustness, and performance with their apps. So, let's discuss the major 5 crucial test scenarios and checklists to empower your website application testing efforts.
Seamless Web Application Testing: Key Test Scenarios & Checklists
It's essential to know some major elements to effectively conduct web application testing. This helps businesses offer a flawless user experience, in keeping the security and boosting the functionality of their web-based services. Here are 5 major test scenarios and checklists, ensuring you can amplify your web application's reliability and performance with the assistance of professional software development services.
Test Scenario 1: User Registration and Login
1. User Registration
The initial step is to verify the registration process fully, as users should be able to create accounts with ease with stringent data and privacy protection.
Registration forms must be enabled to collect required user information.
2. Login Functionality
There should be no issues with user registration and they should be able to log in perfectly.
Implement secure login sessions to safeguard user data.
3. Password Recovery and Reset
Set up 'password recovery and reset options' so that users can re-login if they lose their passwords.
The options must be secure and user-friendly.
Test Scenario 2: Functional Testing
1. Links and Buttons
Major elements of the web application must be well-functioning.
All links or buttons must be smoothly functioning as expected, avoiding user dissatisfaction.
2. Forms and Data Submission
Don't forget forms and data submission are working. They must ensure user inputs are correctly checked and handled.
Correct errors for invalid user inputs.
3. Overall Functionality
From basic navigation to complex actions, test the website's overall functionality.
Seamless surfing of the application must be assured. Any functionality issues must be identified and resolved
Test Scenario 3: Compatibility Testing
1. Browser Compatibility
Web applications must reach a wider audience. For that ensure that it's tested on different web browsers, such as Chrome, Firefox, Safari, and Edge.
2. Operating System Compatibility
Other than browser compatibility, web apps should be running seamlessly on various operating systems like Windows, macOS, and Linux without any OS-related issues.
3. Device Responsiveness
It's the most essential step for a high-functioning web application that adapts to a wide range of devices, like desktop computers, tablets, and mobile phones.
Test Scenario 4: Security Testing
1. Data Protection
Data privacy of users must be protected at all costs. Conduct thorough security tests to uncover and mitigate any vulnerabilities that could hamper user privacy.
2. Intrusion Testing
Implement intrusion testing to identify and remove any potential security risks in your web application.
3. Frequent Updates
Updating and patching up applications is also important to keep the web app current and secure to counter emerging security threats.
Test Scenario 5: Performance Testing
1. Stress Testing
Assessing an application's performance under different stress levels is crucial to ensure it can handle high demand without facing issues like crashing or slowing down.
2. Performance Enhancement
Conducting stress testing also helps in finding out the capacity of your application and enhancing its performance accordingly.
Also, keep monitoring server response times and resolve potential delays and congestion issues.
Here's a checklist to keep you on track during web application testing:
Verify user registration functionality.
Ensure a smooth login process.
Test password recovery and reset features.
Thoroughly examine links and buttons.
Validate user input forms.
Test overall web application functionality.
Check compatibility across browsers and operating systems.
Ensure responsiveness on various devices.
Conduct security testing and penetration testing.
Regularly update and patch the security application.
Perform load testing to assess performance under heavy traffic.
Monitor server response times for performance optimization.
Top 4 Benefits of Web Application Testing
Reduces compatibility issues: Since the application is tested cross-browsers & operating systems, it reduces the chances of device fragmentations, thus offering a seamless user experience across devices, browsers, or OS.
Improves the user experience: Testing such as cross-browser and GUI covers all the specific criteria such as color, font size, the UI element is looked over-functioning, and simple navigations. All of this works to enhance the user experience of the web application.
Boosts performance speed: With the help of software testing services, all bugs, defects, and performance-related issues are removed. Thus, ensuring that they are eliminated so that the application functions seamlessly, subsequently boosting the speed of the web application.
Eliminates Security risks: Security testing fortifies web application security against all data breach activities, internet vulnerabilities, etc. Doing this not only lets you gain customer's confidence but also protects you from any financial or reputational damage.
Wrapping Up
As discussed in the blog, in this digital landscape, web applications have become essential for businesses. They not only offer better-performing apps, affordable applications, and seamless accessibility over diverse operating systems, screen resolutions, and browsers.
However, to leverage the true potential of these web apps, businesses must follow and adopt certain software quality testing checklists. Therefore effective and thorough testing of the app is key to launching an app that delivers the expected user experience and meets their expectations flawlessly.
If you are looking for a software development company that can help you build a good-performing web application, then reach out to us. Our expert QA professionals empower you to offer a seamless performing web application and an excellent user experience with effective web application testing.
SEE ALSO: Microsoft Teams Unveils Revamped And Speedier Chat Client For Windows And Mac Users