Microsoft Teams Unveils Revamped And Speedier Chat Client For Windows And Mac Users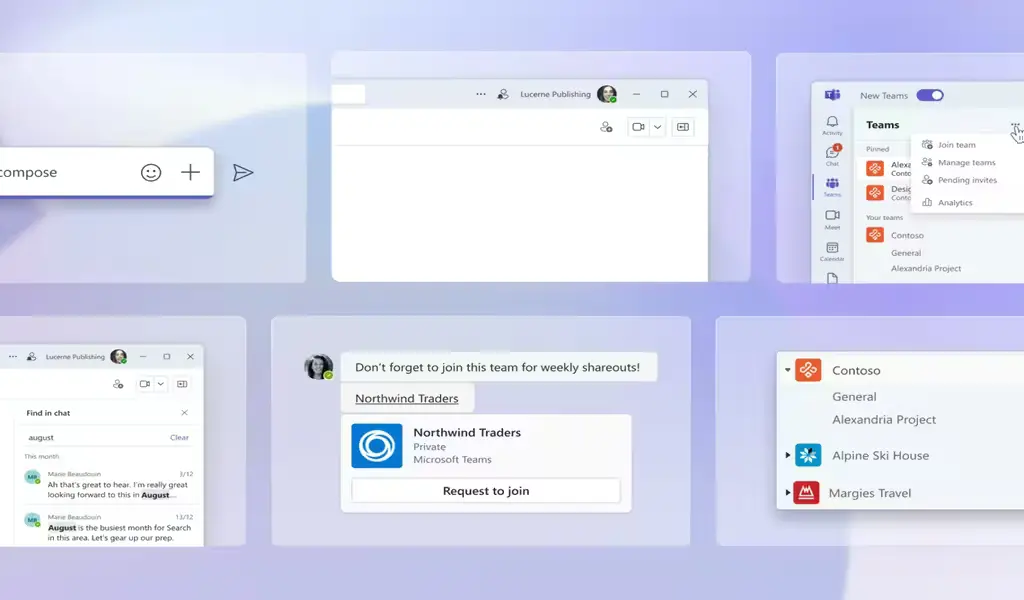 (CTN NEWS) – Microsoft has just released a revamped version of its popular Microsoft Teams chat client, and it's making waves in the world of remote collaboration.
After months of preview testing, the new Teams client is now available for Windows and Mac users, promising a faster, more efficient, and streamlined experience.
One of the standout features of this new iteration is its remarkable speed improvements. According to Microsoft, the new Teams is up to two times faster while using significantly less memory—50 percent less, to be precise.
This is a welcome relief for users who have found Teams to be resource-intensive, especially on older laptops and PCs.
In addition, installing the new Microsoft Teams app is now three times faster, and launching or joining meetings is two times faster, all while taking up a mere 70 percent less disk space.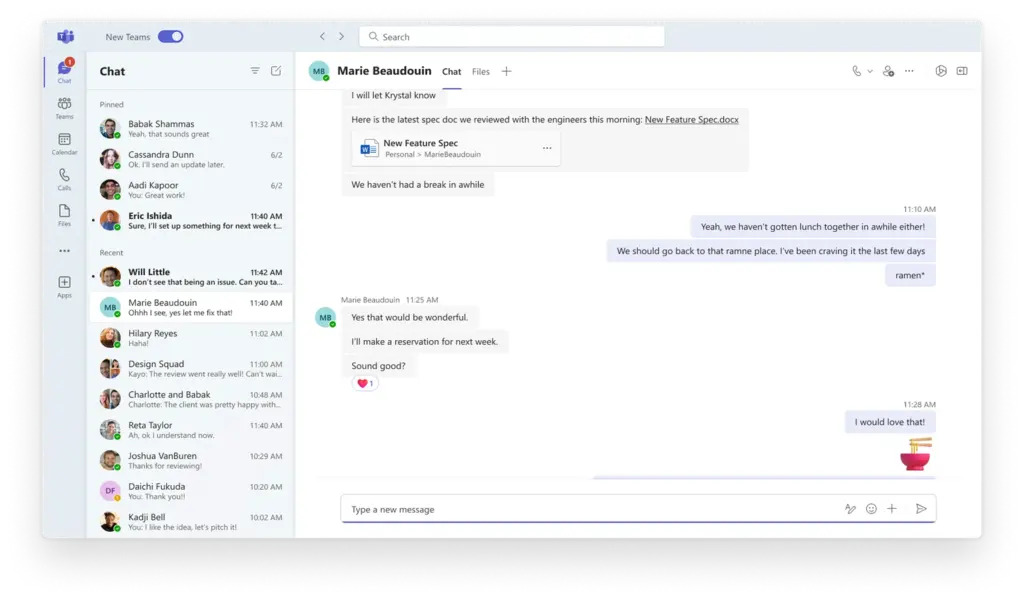 Microsoft's Impressive Performance Upgrades in Teams: A Fundamental Redesign
Microsoft has achieved remarkable performance upgrades in its Teams application through a fundamental redesign. The key to this improvement lies in a series of strategic changes:
Transition from Electron to Edge WebView2: Microsoft abandoned the Electron foundations, which had been used for Teams, in favor of their Edge WebView2 technology. This shift in the underlying technology has played a crucial role in boosting performance.
Adoption of React JavaScript Library: Another pivotal change was the adoption of the React JavaScript library. React is known for its efficiency and speed, contributing significantly to the improved user experience.
Implementation of Fluent Design Language: Microsoft incorporated the Fluent design language system into Teams, resulting in a more visually appealing and intuitive user interface.
The redesign has not only enhanced speed but also introduced a host of new features that were initially missing during the preview phase. Anupam Pattnaik, Microsoft's product lead, highlights that the new Teams version offers comprehensive feature parity, including:
Custom line-of-business apps
Third-party apps
Breakout rooms
7×7 video
Call queues
PSTN calling
Contextual search in chats and channels
Cross-posting channel conversations
Microsoft plans to deliver all future Teams features exclusively through this client. Businesses will need to upgrade, but the transition is expected to be seamless, requiring no migration effort.
Microsoft has also announced that "classic Teams" users will be automatically upgraded to the new Teams in the near future.
Mac users can rejoice, as the new Teams client is now fully compatible with macOS. Microsoft has optimized the application for Mac devices, including those with Apple silicon.
This optimization promises a smoother experience, with faster access to information, efficient scrolling, and improved chat and channel switching capabilities.
Empowering Collaboration with AI: Microsoft Teams' Role in Copilot
This revamped Teams client also plays a crucial role in Microsoft's AI-powered Copilot feature within Teams.
Copilot assists users in summarizing meetings, identifying action items, and navigating through lengthy conversation threads to find the most important points, streamlining collaboration and productivity.
For enterprise users of Microsoft Teams, there's a toggle option to upgrade to the new Teams client. In December, it will become the default app in the monthly enterprise channel.
To access the new client, users can simply toggle the switch in the upper-left corner of the existing Teams app.
In summary, Microsoft's latest update to Teams brings significant speed and performance enhancements, improved compatibility with Mac devices, and a promise of future AI-powered features.
For users and businesses relying on Teams for remote collaboration, this upgrade represents a step forward in efficiency and productivity.
RELATED CTN NEWS:
Meta's Proposed $14 Monthly Ad-Free Instagram Subscription Sparks Privacy Debate In Europe
Apple Addresses Overheating Issues In iPhone 15 Series: Software Bug And App Usage Identified
Apple's Battle To Navigate New Chinese Regulations Threatening The iPhone App Store