Raphael Onyedika, Odoi Denis… These Africans shining in Belgium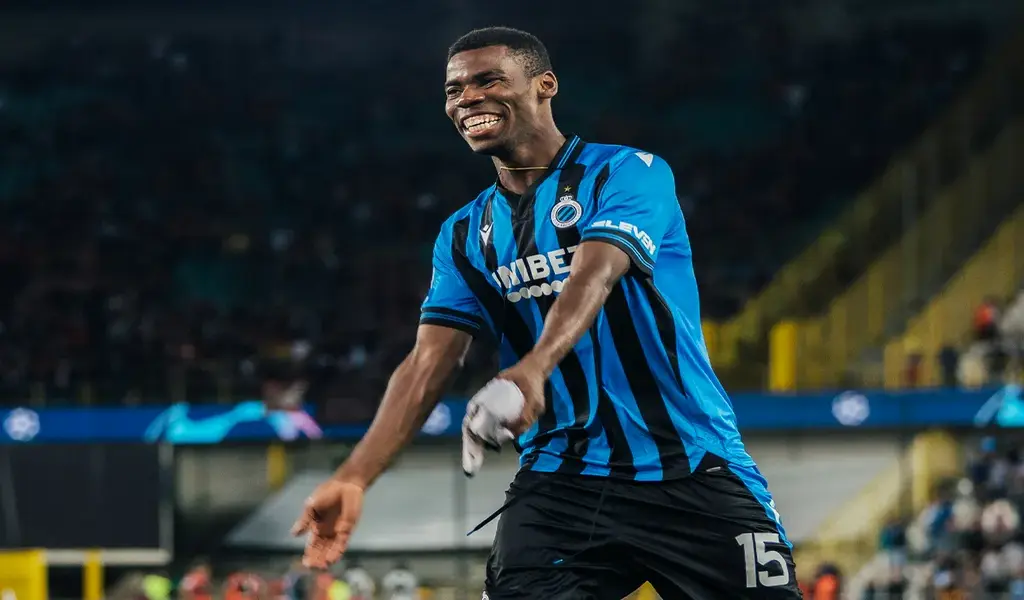 Between Union Saint-Gilloise, Antwerp, and Club Brugge, Belgian clubs have some fascinating teams to watch this season. Even though La Gantoise leads the championship, the three previously mentioned teams have significant qualities, as exemplified by USG reaching the Europa League quarter-finals last season.
Teams don't rely solely on Belgian players but also on African footballers, promoting the continent beautifully. For instance, at Club Brugge, Raphael Onyedika dominates the midfield. At just 22, the Nigerian midfielder has already made 6 appearances this season. In defense, the Brugeois also rely on Odoi Denis, a 35-year-old veteran from Ghana.
In Antwerp, crowned Belgium's champions last season on the final day, they're experiencing the highest level of competition. The Belgian club faced Barcelona's wrath in the Champions League, suffering a 0-5 defeat, and now aim to prove themselves in the Jupiler Pro League.
So far, they've had a decent start with 3 wins, 2 draws, and 1 loss. The Royal Antwerp is again a team to bet on this year, even though expectations are higher than before. The squad also features African stalwarts like Alhassan Yusuf, a 23-year-old Nigerian midfielder.
In the forward line, there's another SuperEagle: Chidera Ejuke, who's made two appearances this season. However, he faces stiff competition from players like Michel-Ange Balikwisha and Vincent Janssen.
For Union Saint-Gilloise, the return to reality might be tougher to handle. Last year, the team boasted top players like Victor Boniface or Teddy Teuma. Both players, the team's offensive leaders, respectively left USG for Bayer Leverkusen and Stade De Reims. Boniface, one of last season's top scorers, is now making waves at the German club and recently scored in the Europa League.
Several Africans also feature prominently in the squad: Lazare Amani, an Ivorian midfielder actively involved in the first team (6 matches played), and Loïc Lapoussin, a 27-year-old Madagascar international. In attack, Mohamed Amoura is beginning to get more playtime (2 appearances, 23 years old).
This season, the Jupiler Pro League is expected to be highly competitive! According to Bwin's sports betting, several teams might have a shot at clinching the title by the season's end.
La Gantoise, leading after a few matches, is clearly a favorite to lift the trophy at season's end. Still, much depends on the winter transfer window. Indeed, the Belgian club might lose its top player, Gift Orban, who was rumored to leave this summer.
Tracked by LOSC and close to joining Lille, he ended up staying as Jonathan David didn't leave. Despite the disappointment, he remains in top form with La Gantoise, carrying the team this early season. But Union Saint-Gilloise, Antwerp, and even Club Brugge are keen on causing upsets and aiming to clinch the title by the end of the season.
SEE ALSO: Luis Rubiales Resigns As President Of Spanish Soccer Federation Amidst Controversy