Luis Rubiales Resigns As President Of Spanish Soccer Federation Amidst Controversy
(CTN NEWS) – Luis Rubiales announced his resignation from the role of President of the Spanish Soccer Federation on Sunday, culminating weeks of intense criticism following an unwelcome incident involving Women's World Cup champion Jennifer Hermoso.
In a post shared on X (formerly known as Twitter), Rubiales stated, "Today, at 9:30 pm, I informed Mr. Pedro Rocha, the interim president, of my decision to resign as President of RFEF.
Furthermore, I have also tendered my resignation from my position in UEFA, allowing for the filling of my Vice-Presidential role."
He continued, "Persisting in my role and clinging to it would not contribute positively, neither to the Federation nor to Spanish football. Among other reasons, because the higher authorities will prevent my return."
The Royal Spanish Football Federation (RFEF) confirmed the receipt of Rubiales' resignation from the leadership of the Spanish football association, along with his resignation from the position of Vice President at UEFA.
In an official statement, the RFEF remarked, "The Royal Spanish Football Federation confirms that Luis M. Rubiales Béjar submitted his resignation tonight. This was communicated to the federation through a letter addressed to Pedro Rocha Junco.
Additionally, he has also stepped down from his role as Vice President of UEFA."
The federation's board of directors will now initiate an election process to identify Rubiales' successor.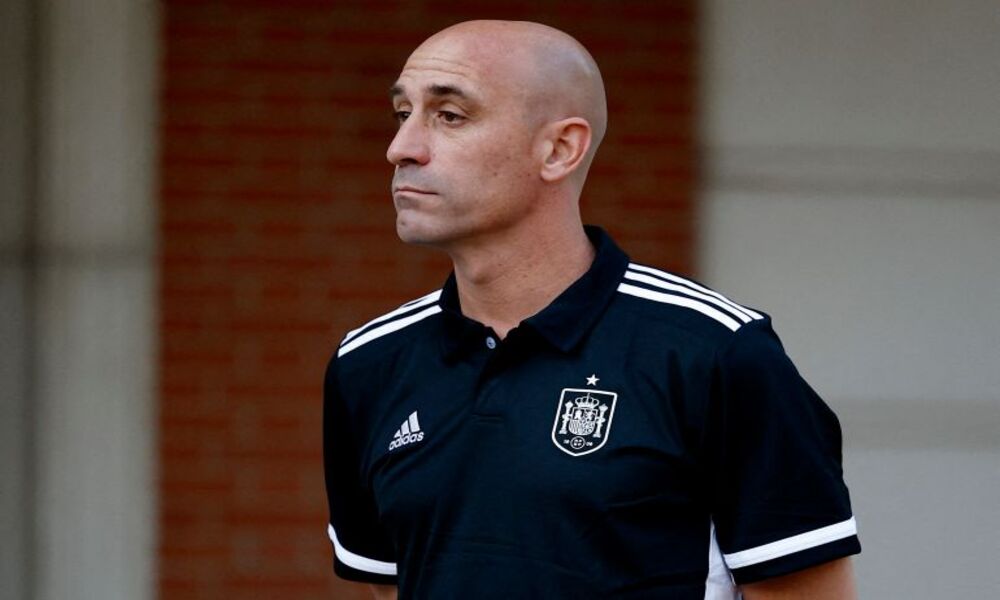 Resignation and Reaction: Luis Rubiales Addresses His Departure Amidst Controversy
Rubiales expressed his determination to clear his name, characterizing the situation as "excessive persecution."
"I maintain my unwavering faith in the truth, and I am committed to doing everything within my control to ensure that it prevails," he expressed.
"My daughters, my family, and those who care about me have endured the consequences of undue persecution and numerous falsehoods. However, it is becoming increasingly evident in society that the truth is prevailing."
Rubiales' unwelcome kiss shared with Hermoso following the Spanish team's triumph in the Women's World Cup final on August 20 generated widespread condemnation in Spain and around the world.
The 46-year-old had previously issued an apology and characterized the kiss as "mutual," a claim that Hermoso contested by stating that she did not give her consent and was not treated with respect.
In response to the incident, FIFA, the global governing body of soccer, provisionally suspended Rubiales for 90 days while a disciplinary investigation is underway. Pedro Rocha assumed the interim role in his absence.
On Sunday, Spanish authorities swiftly responded to Rubiales' resignation.
Irene Montero, the Spanish Minister of Equality, succinctly commented on X with the words, "It's over."
Yolanda Diaz, Spain's Second Deputy Prime Minister, also took to the platform to say, "The feminist movement is advancing rapidly. The transformation and enhancement of our lives are inevitable. We stand with you, Jenni, and with all women."
Following Rubiales' announcement, Hermoso made an appearance in Mexico, representing the team she plays for, CF Pachuca Femenil, in her first match since winning the World Cup.
She received a warm ovation from the crowd before the game, with a prominent mural of her displayed in the stadium.
Hermoso then placed her World Cup medal around her neck and acknowledged the cheering crowd.
"I believe what (Rubiales) did was wrong, and all the attention that should have been directed towards the champions went straight to him. It's only right that he was removed from his position," said one fan, Jennifer, during the match, as she spoke with CNN en Español.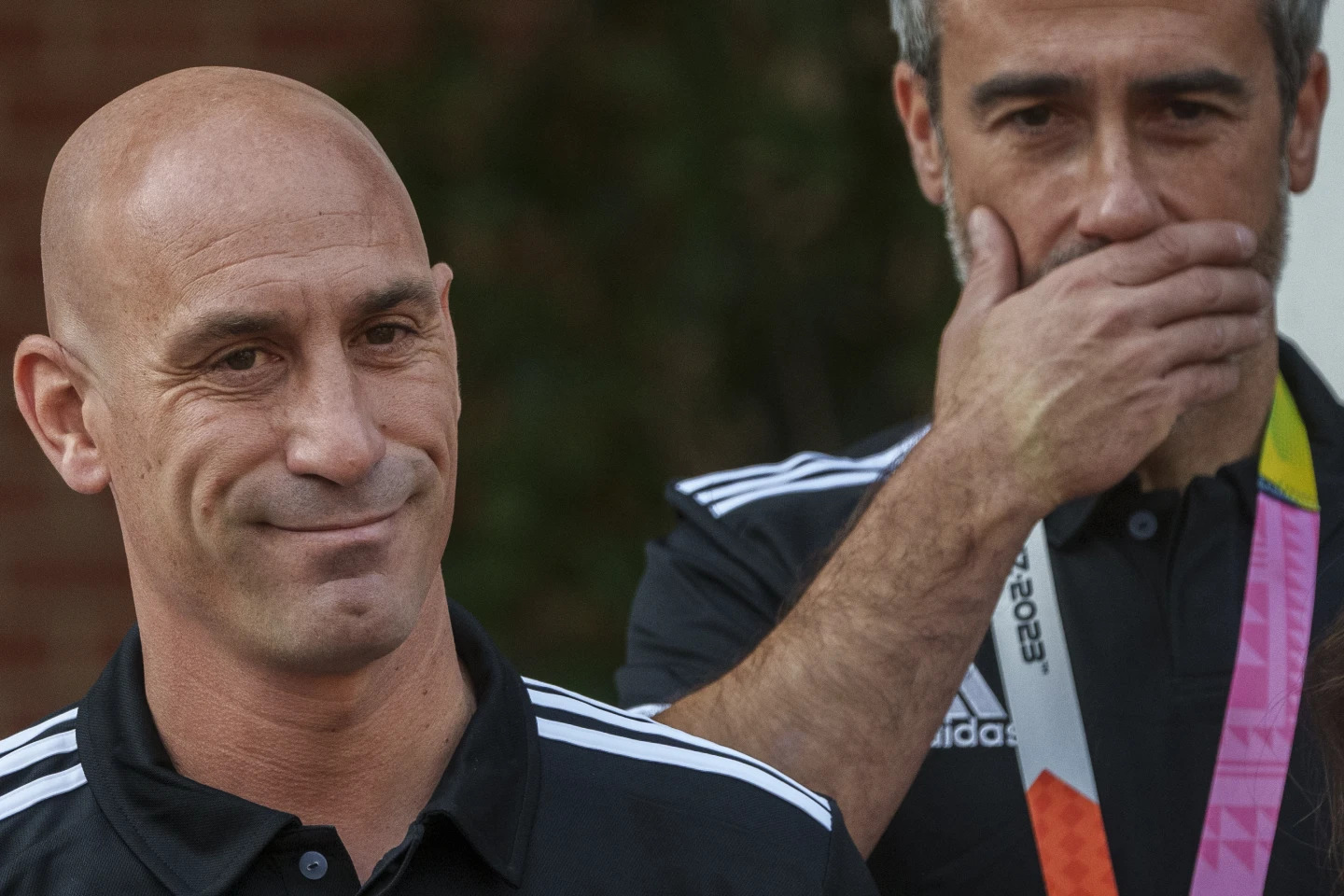 Legal Developments in Rubiales' Case: Allegations Expand Beyond Sexual Assault
Hermoso initially lodged a complaint of sexual assault, but Marta Durantez Gil has now added an accusation of coercion in her submission to the high court.
The forward informed the prosecutor that her family members had been pressured by Rubiales and his "professional entourage" to make statements suggesting that she "justified and approved what happened."
The court will now be responsible for formally presenting charges against Rubiales.
Prior to the incident, Rubiales had been observed making an inappropriate gesture near Queen Letizia and her daughter while celebrating Spain's 1-0 victory over England in Sydney.
A judge from the high court will assess the complaint and determine whether to accept or dismiss the request. If accepted, a magistrate will be appointed to lead an investigation, which may ultimately result in a recommendation for the case to go to trial or be dismissed.
Under Spanish law, the charge of sexual assault carries penalties ranging from fines to up to four years in prison.
BBC Madrid correspondent Guy Hedgecoe explained, "The high court often deals with crimes of international scope, such as terrorism or organized crime. In this case, it is involved because Mr. Rubiales is alleged to have committed the assault in Australia."
Spanish prosecutors initiated a preliminary investigation on August 28 to examine whether the incident constitutes a sexual assault crime.
Spain's top criminal court explained that it had initiated the investigation due to the "unequivocal nature" of 33-year-old Hermoso's statements, as it was essential "to determine their legal significance."
Earlier this month, Spain's national sports tribunal (TAD) launched a misconduct case against Rubiales, determining that he had committed a "serious offense" by kissing Hermoso.
However, the TAD did not go as far as granting the government's request for a "very serious offense," which would have resulted in his suspension.
RELATED CTN NEWS:
AEW Terminates CM Punk's Contract Following Backstage Incident At All In Event
Djokovic Commences US Open Pursuit, Eyeing 24th Grand Slam Title and World No. 1 Ranking
FIFA Suspends Spanish Soccer Federation President Amid Misconduct Probe