Former Indianapolis Colts Superbowl Star Matt Ulrich Dies at Age 41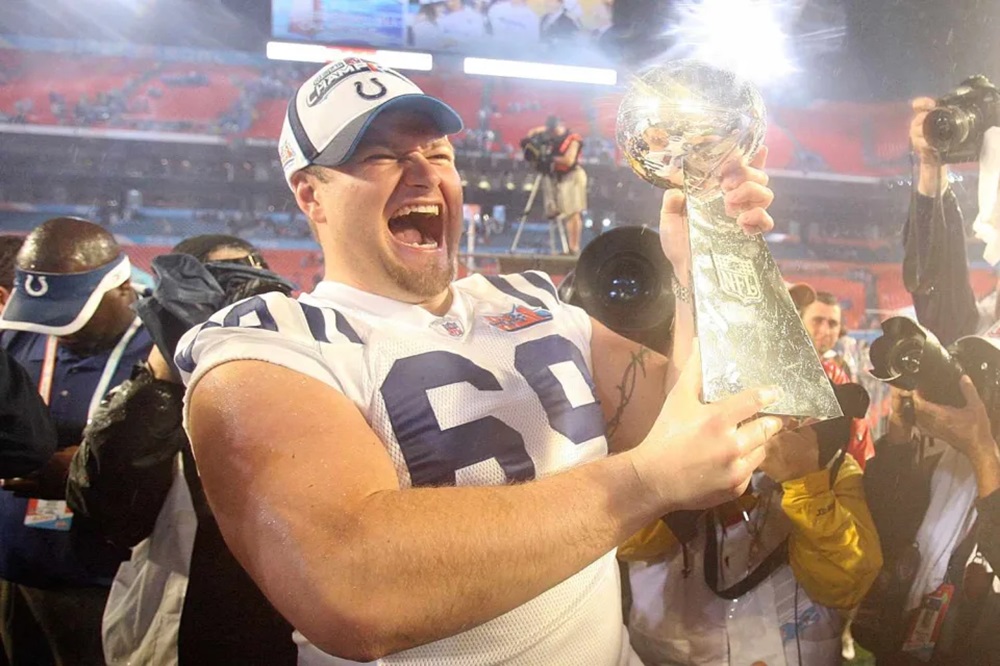 Matt Ulrich, an offensive lineman with the Indianapolis Colts who won a Super Bowl, has died. He was 41. The cause of death is yet unknown.
Matt Ulrich, a Super Bowl champion and former Indianapolis Colts player, died at the age of 41. The retired offensive guard built a life post-football in Bozeman, Montana with his wife and four sons
"I am heartbroken to hear of the passing of Matt Ulrich. Matt was with us only two seasons, but left his mark on many," he wrote. "Great guy, I hear he was a great dad – and he was a Super Bowl champ. My prayers to his family."
Ulrich attended Northwestern and signed with the Colts as an undrafted free agent in 2005. He played five games that season and played in five games in 2006.
In Matt Ulrich's post-NFL career, he was co-founder of DexaFit — a company that utilizes technology to give people an analysis of their bodies — and was the chief growth officer and partner of Profitable Ideas Exchange, which helps businesses accelerate their growth and navigate the landscapes of their fields.
In his Profitable Ideas Exchange profile, the Illinois native wrote about how he lived a fulfilled life.
"Keeping up with my four pre-teen sons is the highlight of my life and keeps me on my toes," the portion read. "I also invest my time in helping young athletes in our area reach their full potential through coaching and training — this is one of my true passions.
I can also often be found at the gym, where I recently bench-pressed 505 pounds at the age of 40 — the goal-setting doesn't stop!"
Ulrich was also a player adviser for Harvard Football Players Health Study and the managing director and partner with Montana-based Profitable Ideas Exchange, which advises professional services firms.
"I'd love to tell you that I could have played for another decade. But the fact of the matter is, and I've probably said this to you before, that the NFL stands for 'Not For Long.' I was a guy who had to beat out a draft pick in 2005 and beat out another draft pick in 2006," Ulrich told MontanaSports.com.
"We won the Super Bowl that year, the 2007 Super Bowl 41. Went on to have another season in NFL Europe, came on to training camp with the Colts and just knew those roster spots are so slim and I tell the athletes I work with, have something past football."