California Shooting Death Toll Rises To 11 As Police Seek Clues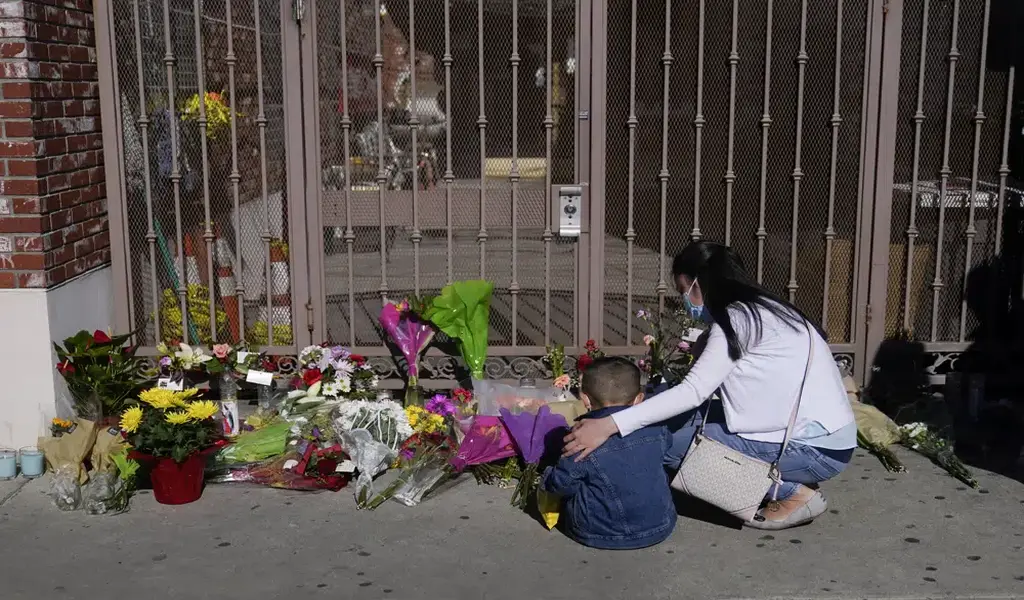 (CTN NEWS) – MONTEREY PARK, Calif. – As detectives looked for a reason for one of California's worst eruptions of widespread gun violence, an additional victim passed away on Monday from wounds sustained in a weekend shooting spree at a dance hall in the Los Angeles region.
Huu Can Tran, 72, was named by police as the only suspect in the massacre that occurred Saturday night in Monterey Park, just east of Los Angeles, during a Lunar New Year party.
After a second attempted attack was stopped, he drove to another dance club, where he shot himself as police closed in to make an arrest.
10 individuals were reportedly murdered and 10 others injured when Tran started shooting at the Star Ballroom Dance Studio, a place that attracts older Asian-American customers frequently.
According to Monterey Park Police Chief Scott Wiese, one of the victims in critical condition at the hospital on Monday passed away from his injuries.
All of the fatalities ranged in age from 50 to 80.
According to Los Angeles County Sheriff Robert Luna, the large-capacity ammo magazine and 42 shot casings were found in the studio.
White House: DOJ examined Biden's house following lawyers' "voluntary, proactive offer."
Approximately 80 miles east of Los Angeles, in the town of Hemet, the suspect lived in a mobile home that was searched.
He said the search uncovered a rifle, several electrical gadgets, and other materials "that led us to believe the suspect was producing homemade" weapon silencers.
According to Luna, police also removed hundreds of ammunition from the house.
About 20 minutes later, in the neighboring village of Alhambra, Tran allegedly broke into another dance club, where he was promptly disarmed by a staff member and left, sparking an overnight manhunt.
Luna claimed that the dance hall's proprietor had neutralized the potential shooter.
On Sunday morning, when police officers encircled the suspect's cargo truck in a parking lot in Torrance, south of Los Angeles, the guy shot himself in the head. This put an end to the manhunt for the shooter.
Authorities stated that the motive for the shooting was still unknown on Sunday.
Regarding determining the causes of the incident, Luna stated on Sunday that "everything is on the table."
READ MORE: Shooter Kills 10 Near Lunar New Year Festival In LA Monterey Park
According to Alan Reyes, a spokesman for the Hemet Police Department, officers from Hemet, roughly 80 miles east of Los Angeles, were helping the county Sheriff's Department investigate Tran's mobile home inside a gated senior living community.
Luna stated at a news conference on Monday that Tran had a "limited" criminal past, which included an arrest in 1990 for illegally possessing a handgun.
City reopens following the horrific shooting at Monterey Park celebration of the Chinese New Year.
In a statement released on Monday, Hemet police said that Tran had twice visited the department in early January to make "previous charges of fraud, theft, and poisoning involving his family" that dated back 10 to 20 years.
According to the police statement, Tran had promised to come with proof of his claims but never did.
According to online records, Tran held a current trucking license and had run a business called Tran's Trucking Inc with a Monterey Park post office box address.
He had been in the Los Angeles region since at least the 1990s, and according to address records, he moved into the mobile home in Hemet in 2020. In a Monday interview, a neighbor in his gated enclave called him "meek."
However, Adam Hood, a longstanding resident of the alleged shooter's apartment in the Los Angeles region, told Reuters that Tran was an aggressive and suspicious individual with few acquaintances.
According to Hood, Tran enjoyed ballroom dancing, which was his only social engagement.
Tran reportedly complained to Hood that people were gossiping behind his back at the Star Ballroom studio.
Hood declared, "I thought he was a good dancer." "However, he was hostile and untrusting towards the staff at the studio. I believe he finally had enough."
A CHASE AND A TRAGIC
Luna hailed Brandon Tsay, the owner of the family-run Lai Lai Ballroom & Studio dance club where the shooter allegedly tried to carry out a second attack, for his "heroic" acts.
The sheriff praised Tsay for snatching an assault-style semi-automatic weapon from the suspect before the shooter could fire a shot.
The gunman left the scene after a 90-second fight, according to Tsay, who told the New York Times that "that moment, it was pure instinct." "There was a happening. I'm not sure what hit me."
Twelve hours later, Tran's white cargo van was cornered by police in Torrance, California, 20 miles southwest of Monterey Park. Officers arrived at the van and heard Tran shoot himself one time from inside.
To give families time to respond, authorities have not yet disclosed the names of all the victims. According to the Los Angeles Coroner's Office, two ladies, My Nhan, 65, and Lilan Li, 63, were among the victims.
According to ABC News, dance instructor Ming Wei Ma was one of the fatalities.
Due to its magazine's capacity exceeding the authorized limit of 10 bullets for California, Luna asserted that the pistol that Tran used was probably unlawful in the state.
The incident happened during a two-day celebration of the Chinese New Year in Monterey Park, which draws a large crowd from all across Southern California.
Some residents of the close-knit community of Monterey Park originally believed the shooting to be a hate crime against Asians when word of it spread.
Immigration from China has long been a draw for the 60,000-person metropolis. Asians make up about 65% of its population, according to the US Census.
According to the locals, it is a nice neighborhood where such a catastrophe was previously unthinkable. Residents put flowers, fruit, and candles outside the Star Ballroom dance studio's door on Monday in memory of the deceased.
RELATED CTN NEWS:
Lazarus Group And APT38 Stole $100 Million From Horizon Bridge:
Express Train Crashes into Toyota Pickup, 1 Killed, 2 Injured
FBI