Thai Government Officials Seeks Approval For Junk Boat-Shaped Skywalk Project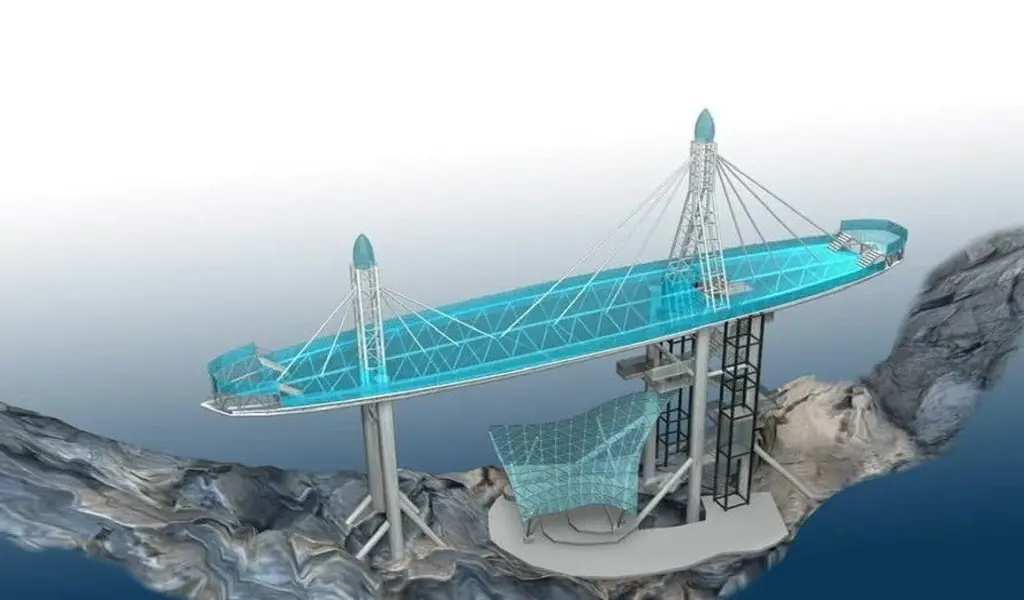 (CTN NEWS) – The "Khao Chakan Skywalk," a new Junk Boat Skywalk in the form of a boat located in the Isaan province of Sa Kaeo, is up for budget approval in northeast Thailand.
The glass will be utilized in constructing the Khao Chakan Skywalk, which will be shaped like a traditional Chinese sailing vessel known as a "junk."
These vessels have been operating in Southeast Asian waters for hundreds of years.
Chot Daengchan, the mayor of Khao Chakan district, predicted that the skywalk in the shape of a junk boat will encourage people to visit the province of Sa Kaeo.
The concept has garnered a lot of support from locals, who believe that the skywalk has the potential to become a new landmark for the region, which would be beneficial for the local tourism industry as well as the local economy.
In the event that the proposed budget of 70 million baht is accepted, the skywalk will be constructed in a beautiful area of Khao Chakan Forest Park that is situated between two mountains.
Yesterday, Mayor Chot and Charin Sengloilean, in charge of the park, went to the location to investigate whether or not the proposed project would be feasible.
READ MORE: Thai AirAsia Prepares Its Staff For Resumption Of China Travel
Chot has stated that he is not certain of the viability of the project as of this moment; nonetheless, he is inviting officials from relevant agencies, engineers, and other experts to the spot to turn his idea into a reality.
To this point, engineers have developed a three-dimensional model of a glass skywalk in the form of a junk boat that is 69 metres long and 12 meters wide. The overall appearance of the skywalk will be finished off with the addition of two sails.
The park director, Charin, stated that the 3D model and research on the effects the project would have on the surrounding environment would shortly be sent to the Department of National Parks, Wildlife, and Plant Conservation (DNP).
READ MORE:  Police Ordain as Monks to Pray for the Recovery of Thailand's Princess Bajrakitiyabha 
According to Charin, the budget used to construct the skywalk was set at 70 million baht, and the amount allocated for the study and design costs was 4% of the total budget.
He estimated that the work would be finished in three years if the proposal was accepted.
Chot also mentioned that he had a fallback strategy if the DNP did not approve of the project. The second idea that had been conceived as providing a nature trail atop the mountain.
He was under the impression that this path could also entice tourists to visit the province.
RELATED CTN NEWS:
Bangkok's Yaowarat Road Decked Out For Chinese New Year
Thai Cabinet Approves Construction Of "Nam Ki" Reservoir In Nan