Japan's PM Kishida: Population Shrinkage Must Be Stopped Now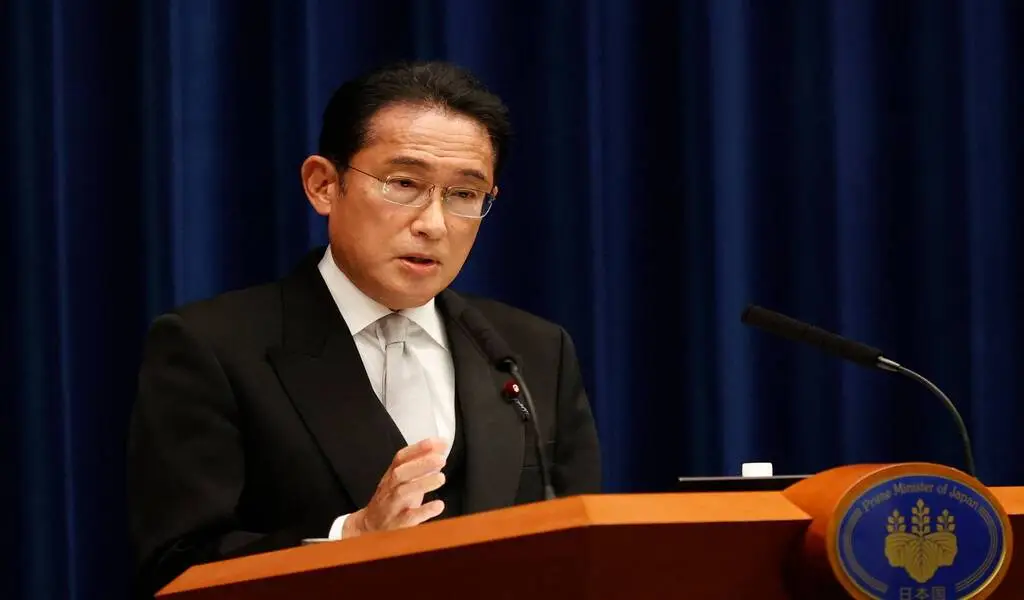 (CTN NEWS) – TOKYO – The prime minister of Japan says his country is on the brink of being unable to function as a society due to declining birth rates.
"It is now or never," said Kishida.
In Japan, a country with a population of 125 million, fewer than 800,000 babies were born last year. Over two million people lived in that area in the 1970s.
Many countries, including Japan's neighbors, are experiencing a slowdown in birth rates.
In Japan, however, the problem is particularly acute due to the rise in life expectancy in recent decades, resulting in an increasing number of older people while fewer workers are available to support them.
According to World Bank data, Japan has the second-highest proportion of people over 65 – about 28%.
Kishida told lawmakers that the country is on the verge of being unable to function as a society.
A focus on child-rearing policies and policies regarding children cannot be postponed or delayed."
In the long run, he wants the government to double its spending on child-related programs. According to him, a new government agency will be established in April to address the issue.
However, the Japanese government has tried to promote similar strategies without success.
In 2020, researchers predicted country's population would drop from 128 million in 2017 to less than 53 million by the end of the century. According to official statistics, the population is just under 125 million.
Despite some relaxation, Japan has continued to enforce strict immigration laws, but some experts suggest further easing to help cope with its aging population.
As living costs rise, more women become educated and employed, and contraception becomes more available, birth rates decline.
China reported its first population decline in 60 years last week.
The oldest population in the world is in Japan, followed by tiny Monaco. There are fewer births than ever before. It could lose a fifth of its current population by 2050.
Despite this, its hostility toward immigration has not changed. About 3% of population is foreign-born, compared to 15% in the UK. Right-wing movements in Europe and America point to it as an example of racial purity and social harmony.
However, Japan is not as ethnically pure as some admirers believe. Hokkaido has the Ainu people, Okinawans in the south, half a million ethnic Koreans, and nearly a million Chinese.
There are also Japanese children with one foreign parent, including my own three. Bi-cultural kids are called "hafu" or halves – a normal pejorative term. Sports icons and celebrities such as Naomi Osaka are among them.
Popular culture idolizes them as "more beautiful and talented". Being idolized is one thing, but being accepted is quite another.Japan is a good place to study what happens to a country that rejects immigration as a solution to falling fertility.
In the last 30 years, real wages haven't increased. South Korea and Taiwan have overtaken Japan in terms of income growth.
Change feels distant, however. In part, a rigid hierarchy determines who holds the levers of power.
RELATED CTN NEWS:
Here's Why India's Internet Growth has Stalled
China's Electricity Usage Expected To Rise 6% In 2023
Pakistan Suffers Huge Trouble with No Electricity, No Gas, No Water