What To Watch This Weekend: Best TV Series & Movies [May 19th-21st]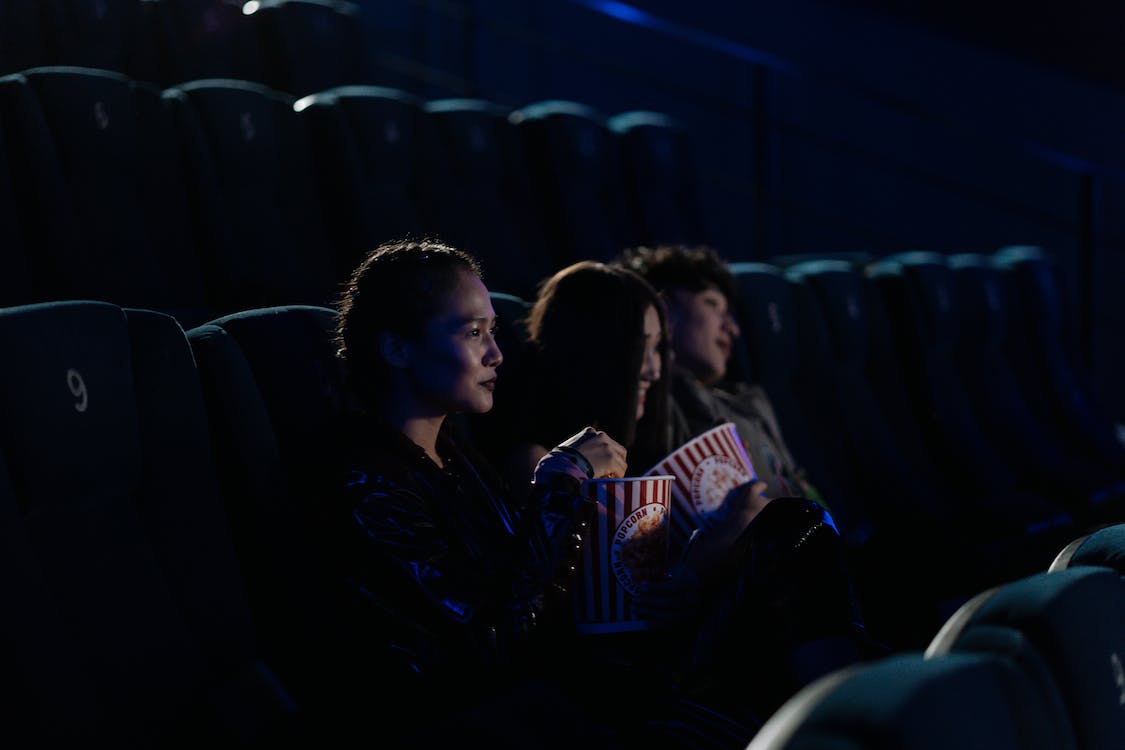 What To Watch This Weekend– It's Friday evening, and you've just finished a long week at work. You want to unwind and relax but are stuck on what to do.
You could go out and socialize, but after a hectic week, you only want to curl up on the couch and watch something. But with so many streaming platforms and options available, deciding what to watch is tough.
Don't worry! We've got you covered with our comprehensive guide on what to watch this weekend.
Whether you're in the mood for a laugh or a good cry, we've got recommendations for everyone. So, please sit back, relax, and let us guide you to the perfect viewing experience.
What to Watch This Weekend: TV Shows
High Desert
Release Date: May 17 on Apple TV+
She most certainly has a high from her own supply. Just handle it. With the release of High Desert on Apple TV+, Patricia Arquette cemented her status as the queen of television.
The series, which was created by Nurse Jackie and Grace and Frankie writer Jennifer Hoppe, centres on the delightfully messed-up Peggy Newman (Arquette), a part-time addict and full-time functioning mess who is mourning the death of her mother, her best friend, with whom she shared a tiny desert town in California called Yucca Valley.
She chooses to use the death as a rebirth for herself as a method to cope with the loss and starts working as a private investigator despite having almost no experience.
Weruche Opia, Brad Garrett, Christine Taylor, Matt Dillon, Bernadette Peters, and Rupert Friend are also featured in the series.
Gonzo Girl, in which Arquette also plays with Willem Dafoe and Camila Morrone, will mark her directing debut in addition to the impending and eagerly awaited Season 2 of Severance.
Primo
Release Date: May 19 on Freevee
With original programmes like Judy Justice, Bosch: Legacy, and the breakout success Jury Duty starring James Marsden, Freevee is swiftly establishing itself as a legitimate rival to Netflix and Disney+, even though it may not yet have those services' stature.
This weekend's addition to the roster is the endearing comedy Primo. This comedy-of-age series follows 16-year-old Rafa (Ignacio Diaz-Silverio), who is being raised by his single mother Drea (Christina Vidal) and his five wildly dissimilar uncles who all believe they have the solutions to Rafa's problems.
The series was inspired by New York Times best-selling author Shea Serrano's upbringing in San Antonio, Texas. Perhaps they do. Just not simultaneously.
Carlos Santos, Henri Esteve, Jonathan Medina, Johnny Rey Diaz, and Efrain Villa are all featured in the series.
Succession (Episode 9, "Church and State")
Release Date: May 21 on HBO
I guess it's finally time to say goodbye to Pops. It's time for the tenth and final Succession episode ever, people! What led to this? What should we do starting the following week? Breathe deeply now.
The death of Brian Cox's sinister father Logan Roy in Episode 3 of Season 4's Succession sent the Roy siblings Kendall (Jeremy Strong), Shiv (Sarah Snook), Roman (Kieran Culkin), and Connor (Alan Ruck) into a vengeful spiral.
Almost everyone gathers in a church for Logan's burial in episode 9's "Church and State," but from the looks of the preview, Roman will likely be the centre of attention.
He excels at throwing one-liners and asides, but can he deliver a moving eulogy? I am the guy, he says to himself as he works on his technique in front of the mirror. I'm the guy. We can only hope that this isn't a "false flag."
New Episodes
Friday
Power Book II: Ghost (Starz)
The Last Thing He Told Me (Apple TV+)
Blindspotting (Starz)
The Marvelous Mrs. Maisel (Prime Video)
Citadel (Prime Video)
City on Fire (Apple TV+)
Sunday
The Simpsons (FOX)
Barry (HBO)
FROM (MGM+)
Succession (HBO)
Somebody Somewhere (HBO Max)
Couples Therapy (Showtime)
Fatal Attraction (Paramount+)
Yellowjackets (Showtime)
100 Foot Wave (HBO)
Fear the Walking Dead ( AMC, AMC+)
What to Watch This Weekend: Movies
Fast X 

(2023)
Release Date: May 19 in Theaters
Critics Consensus: Fast X should crank the engines of longstanding fans while leaving many newcomers in neutral since it is both irredeemably ridiculous and satisfyingly self-aware.
Why We're Watching: The action/adventure movie Fast X just entered theatres. The Fast Saga is starting to come to a conclusion, with Fast 11 set to release in 2025 as the final chapter.
This is the main reason to see this. However! Vin Diesel did hint at a potential Fast 12 on the red carpet premiere of this movie in Rome, so this may develop into a conclusion trilogy!
The addition of Jason Momoa to the cast as Dante Reyes, a villain who is the son of a drug lord who was assassinated in the 2011 film Fast Five, is reason number two.
In this movie, Vin Diesel's Dom fights to defend his crew and his family despite Dante's desire for vengeance.
Diesel versus Momoa, huh? Please, yes.
Keep watching past the credits since a Fast movie wouldn't be complete without some jaw-dropping surprises throughout, including ones at the finale.
Where to Watch: In theaters
Master Gardener 

(2022)
Critics Consensus: Master Gardener speculates that Paul Schrader might need to cultivate some fresh ideas, but certain standout performances make that tough to do.
Why We're Watching: The independent crime film Master Gardener is also pruning its way into theatres.
No, it's not just a metaphor since Joel Edgerton plays a real-life meticulous horticulture at a lovely estate in this movie. Things start to fall apart when he is obliged to take on the owner's troublesome great-niece as an apprentice.
The main reason to watch it is because of the superb cast, which also includes Sigourney Weaver and Quintessa Swindell in addition to Edgerton.
Additionally, it was written and directed by Paul Schrader, who previously worked on Martin Scorsese's Taxi Driver and other films. So yeah, the guy is knowledgeable.
The movie Master Gardener had its world premiere at the Venice Film Festival last autumn, and since then, critics have praised it to the tune of a Fresh 68% on the Tomatometer, which clearly doesn't call for a fastidious gardener to maintain.
Where to Watch: In theaters
Sanctuary (2022)
Critics Consensus: Sanctuary defies expectations with aplomb, centering on exceptional work from Christopher Abbott and Margaret Qualley.
Why We're Watching: Sanctuary, a suspenseful dark comedy, is another movie showing this week.
Simply because it's a singular location movie that takes place over the course of one night, this one might be worth adding to your watch list.
Margaret Qualley and Christopher Abbott are its only two stars. He portrays the heir to a hotel business who struggles to break up with the dominatrix who helped set him up for success, played by Qualley.
Although the movie's screenplay was written by Micah Bloomberg, well known as the co-creator of the smash series Homecoming, director Zachary Wigon is a relative newbie to the industry.
This film has received positive reviews since its Toronto International Film Festival debut.
Reviews from people like Top Critic David Ehrlich from IndieWire, who termed it "a salaciously enjoyable slice of snack-sized fun," support its Fresh 98% score on the Tomatometer.
Where to Watch: In theaters | Buy on Vudu
The Super Mario Bros. Movie 
(2023)
Critics Consensus: The Super Mario Bros. Movie is a vibrant, animated adventure with roughly as many Nintendos as Nintendon'ts, even though its plot isn't nearly as exciting as turtle tipping your way to 128 lives.

Why We're Watching: The Super Mario Bros. Movie is this week's biggest level-jumper from theatres to streaming.
This animated blockbuster has a staggering 98% Audience score, which is supported by its 1.1 billion dollar global box office gross.
That's sufficient to make this the highest-grossing video game adaptation ever as well as the highest-grossing movie of 2023. Mario, you go!
With a strong cast that includes Chris Pratt as Mario and Charlie Day as Luigi, as well as Keegan-Michael Key, Anya Taylor-Joy, Jack Black, and Seth Rogen, all your favourite characters from the games appear in this one.
And in a year with few fresh children's movie options, going to see this animated film in theatres brought parents a lot of huge relief; now it may do the same when watching it at home. The kids can play outside later, so it's all right.
Where to Watch: In theaters | Rent/buy at Vudu, Prime Video
Godzilla 
(1998)
Critics Consensus: Godzilla destroys everything that made the original (or any monster movie worth its salt) a classic by lacking strong characters and emotion.

Why We're Watching: Finally, because we love to celebrate Rotten Tomatoes' 25th anniversary around here, this week's RT25 pick is 1998's Godzilla.
This week marks the 25th anniversary of the release of the 23rd Godzilla movie, which stars Matthew Broderick because nobody does sci-fi action-thriller like Matthew Broderick. (Seriously. View the timeless WarGames from 1983.)
Roland Emmerich, who had just completed Independence Day a few years earlier and who would go on to establish himself as the disaster-film king with works like The Day After Tomorrow and White House Down, served as both the director and co-writer of the movie.
Even if Godzilla scored a Rotten on the Tomatometer—and we're pretty sure the device doesn't have a "nostalgia" setting—this one is still worth watching 25 years later.
Where to Watch: Rent/buy at Vudu, Prime Video, Apple TV