Beyonce Tour: 6 Hacks To Ensure You Get Your Hands On A Ticket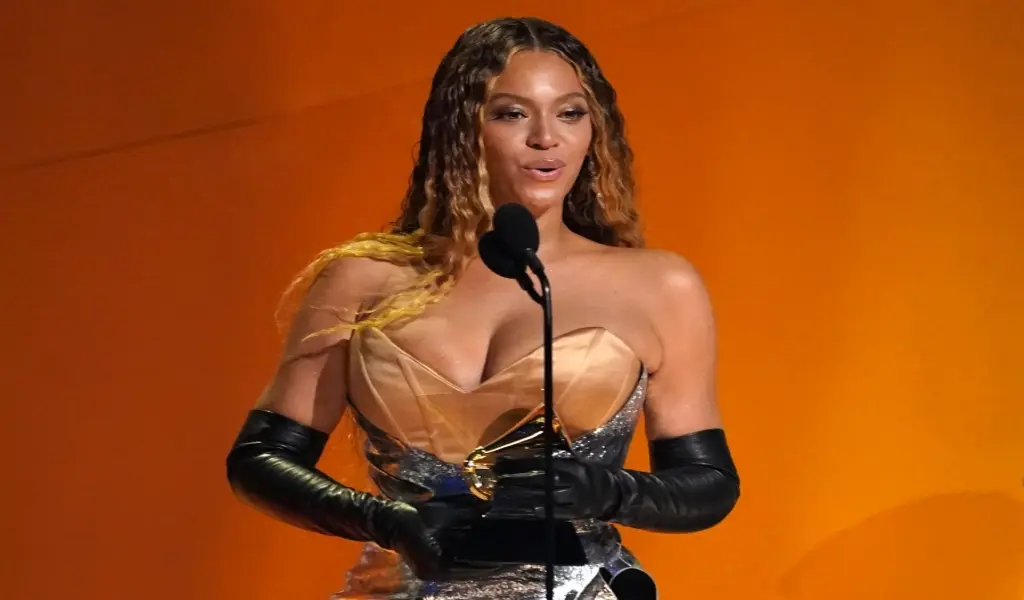 Beyonce's world tour was announced in February 2023, and since then the demand for her tickets has skyrocketed. Despite months passing since the first announcement, the traffic to ticket sites is still soaring due to this demand.
We have seen a spike of 130% just for Beyonce fans alone!
Because there are so many people scrambling to get these tickets, we have created this list of hacks. The hacks are inspired by the CEO of CheapoTicketing, Jame Collins, and will help you beat the crowd!
Know The Release Times
Whenever you buy show tickets, you should look at the artist's social media or website. There you will find the precise release time for those shows. However, if you're using a third-party seller, the release times might be later than the original, giving you more time to prepare.
Whichever store you go to, make sure you're ready at least 30 minutes beforehand.
This way you can start the buying process as soon as the tickets are available, and you'll be one of the first people in the queue.
That's right! Even if you click on the buy button the second the tickets are released you might not be the first in the queue. Don't fret though, as you'll still be one of the first few hundred in the line waiting for a chance to basket your item!
If you fail this step, you may not get a ticket until it reaches re-sale.
Open Multiple Browsers Using Different VPN
VPNs allow your computer to mask who you are and where you live. They are usually applied to prevent hackers from stealing your information and to prevent ads from targeting you.
However, you can use this technology to put yourself in the ticket queue multiple times.
Normally, the website will only allow you to enter the line once. This design prevents the website from crashing. However, you can skip this step and use a VPN to hold multiple places at the same time.
This way your chances of getting a ticket doubles every time a browser and VPN enter into the queue. If the system glitches you could jump from 50th to 5th in a blink of an eye.
Use Ad Blockers
Ad blockers do more than remove the annoying pop-ups that distract your browsing. They also speed up your online activity. They do this because your pages won't be struggling to load 4 ads at the same time, while mediating the webpage activity and keeping everything streamlined.
Ad blockers make you faster, and in this situation where speed is everything, you want to be as fast as possible.
Losing a ticket because a pop-up got in your way is the worst way to go. Avoid that scenario by being prepared!
Ask Friends To Help
If you complete every step and suggestion we have mentioned already, you will be quick and prepared for the ticket release. However, your eyes can only work so fast, and your fingers cannot move at the speed of light.
To double your chances, ask your friends to join in this journey with you. Tell them how many tickets you need, and get everyone set up at the same time.
When the tickets are released, you'll have extra eyes and faster hands all trying to buy the same thing. With this many people on your side, you are more likely to get your tickets.
Even if someone has the tickets in their basket, don't assume the game is over. Keep going until the sale has been made. If you end up buying too many tickets, you can always re-sale them later.
Go To Resale Sites
If luck doesn't go your way, you can still get hold of Beyonce world tour tickets. Go to third-party sites and search for your tickets there. Sites like CheapoTicketing will keep the price low so scammers can't rip you off.
The game isn't over until the day of the show, so keep searching until you can grab yourself a ticket!
Don't Refresh
Lastly, the one thing you shouldn't do is refresh. Thousands of fans make this mistake, and though it might feel helpful to keep clicking away, all you're doing is resetting your place in the queue.
With every refresh, you go further back in the queue than you were before. So keep in your place and wait. It might feel wrong, but you'll be more likely to grab a ticket if you're patient.
Final Thoughts
Bookmark this page as our tips can be used for any ticket sale, not just the Beyonce world tour. When you're ready to buy your next lot of tickets, pull up this page and re-read our 6 tips.
With these ideas fresh in your mind, you'll be ready to grab the tickets as fast as possible!
SEE ALSO: Where To Watch Eurovision 2023 Song Contest – [Live Stream]