What To Watch This Weekend: Best TV Series & Movies [June 9th-11th]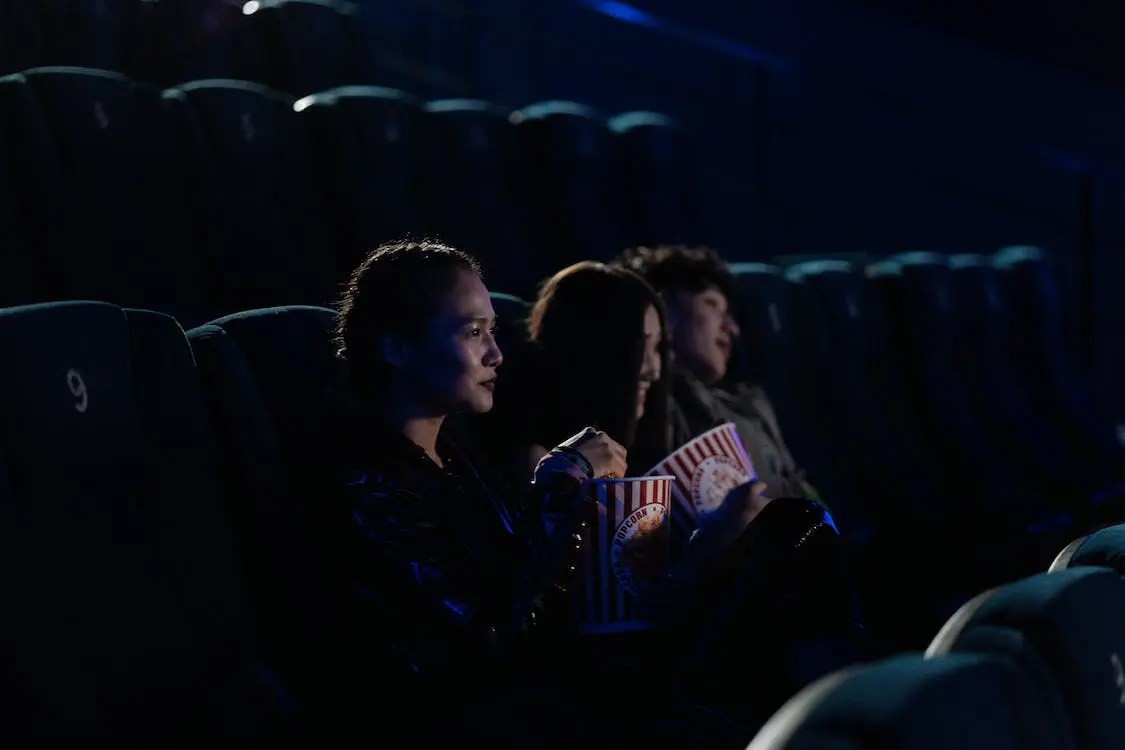 What To Watch This Weekend– It's Friday evening, and you've just finished a long week at work. You want to unwind and relax but are stuck on what to do.
You could go out and socialize, but after a hectic week, you only want to curl up on the couch and watch something. But with so many streaming platforms and options available, deciding what to watch is tough.
Don't worry! We've got you covered with our comprehensive guide on what to watch this weekend.
Whether you're in the mood for a laugh or a good cry, we've got recommendations for everyone. So, please sit back, relax, and let us guide you to the perfect viewing experience.
What to Watch This Weekend: TV Shows
It's Always Sunny in Philadelphia: Season 16 
(2023)
This week, the popular series It's Always Sunny in Philadelphia debuted its 16th season.
How about 15 reasons to watch this comedy series if you're looking for one? In other words, it has already completed 15 seasons of Fresh, and to be more precise, 7 of the 15 seasons have a Tomatometer score of 100%.
And even though it may be the longest-running live-action comedy series in America, renewals have already extended it at least until season 18.
In other words, you can be confident that if you become addicted, Paddy's won't be closing anytime soon.
For those who are unaware, it's important to note that Rob McElhenney and Glenn Howerton, who also star in the show's hilarious ensemble cast and have a cult following, created and developed It's Always Sunny, which won a People's Choice Award for Best Cable TV Comedy in 2016.
Where to Watch: FXX, Hulu
Flamin' Hot 
(2023)
The dramedy Flamin' Hot is spicing up your movie options. And if you're wondering, "Hey, wouldn't it be funny if it was actually about Flamin' Hot Cheetos?," you're 100% right.
The movie is based on Richard Montaez's autobiography. Montaez worked as a caretaker for Frito-Lay and claimed to have created the Flamin' Hot Cheetos snack.
And if that isn't enough to make you want to see, how about the fact that it is Eva Longoria's feature directorial debut after she previously directed episodes of TV shows like Jane the Virgin and Black-ish. Additionally, Flamin' Hot is currently Fresh on the Tomatometer with more than 60 reviews.
Never Have I Ever: Season 4 

(2023)
The fourth season premiere of Never Have I Ever is another choice for you this week on streaming services.
If you haven't already, watch this show mostly because it was co-created by Mindy Kaling and is partially based on her childhood.
It follows a contemporary first-generation Indian-American adolescent girl, who is stressed and anxious about trying to be a teenager and find her identity as a result of the tragic death of her father.
Since this is the show's final season after three highly Certified Fresh seasons, now is the perfect time to see it.
The show has received plaudits from critics for its youthful ensemble and amusing candour as it "approaches the angst of teenage romance with frankness and charm," and, truthfully, the world could use a little more candour and charm.
Where to Watch: Netflix
The Truman Show 
(1998)
Finally, as part of our ongoing celebration of RT25, we have chosen The Truman Show as our 25th anniversary pick for this week. Yes, this comedy was first published 25 years ago this week.
This one merits a second viewing for a variety of reasons, not the least of which is that Jim Carrey gives one of his best performances.
He portrays Truman, a character who is unaware that his entire existence is merely one giant reality television show.
An episode of The Twilight Zone served as the basis for the movie's original spec story, which later developed into a touching dramedy that received three Oscar nominations, including Best Original Screenplay.
The Truman Show has a high audience rating and is certified fresh on the Tomatometer with a score of 95%.
One of the reasons reviewers adore the movie is because, while it rode the wave of the US reality TV show boom, the movie also uncannily foretold how intense America's infatuation with celebrity culture would become.
But in all honesty, if you haven't watched it, you should.
Where to Watch: Showtime, Vudu
What to Watch This Weekend: Movies
Spider-Man: Across the Spider-Verse 
(2023)
The much awaited sequel Spider-Man: Across the Spider-Verse is about to swing into theatres.
The animated Spider-Man: Into the Spider-Verse gained a Certified Fresh 97% on the Tomatometer five years ago, and this time we're happy — and much less surprised — to report that Across the Spider-Verse is also Certified Fresh, currently at 95% on the Tomatometer, which bodes well for the inevitable third installment Beyond the Spider-Verse, scheduled to release next year.
Miles Morales, aka Spider-Man, will be travelling, and this movie will feature at least six other spider-verses, each with its own unique aesthetic.
This is another reason to see this movie as soon as possible. Imagine the year 2099 in one dimension and the Japanese Spider-Man show from the 1970s in the other.
Naturally, with all of that comes new Spider-Heroes as well, and joining returning actors Shameik Moore, Hailee Steinfeld, and Jake Johnson will be names like Issa Rae, Daniel Kaluuya, and Oscar Isaac, whose Spider-Man 2099 had a fleeting cameo at the end of the first movie and is playing a larger part in this one.
Where to Watch: In theaters
The Boogeyman
Release Date: June 2 in theaters
The return of Stephen King films! The Boogeyman is out to get you this time in a horror movie directed by Rob Savage, a relative newcomer to the genre.
The acclaimed COVID-era horror classics Host and Dashcam were most recently directed by Savage, the talented and incredibly young (only 31 years old!) horror master.
Savage forgoes the found footage element from his previous two films in favour of a more classic horror feel for Boogeyman.
In The Boogeyman, two sisters named Sadie (Sophie Thatcher) and Sawyer Harper (Vivien Lyra Blair), who recently lost their mother, come into contact with an unnatural force that feeds off of their anguish.
Chase Hutchinson of Collider writes in his review, "Be it in scenes involving flashing lights that capture only fleeting frames of impending danger or ones where pinpricks of glowing eyes foretell peril, The Boogeyman is at its best when it strips away all the excess to draw us deeper into darkness."
Transformers: Rise of the Beasts 

(2023)
Transformers: Rise of the Beasts had its theatrical release this week.
This is the eighth live-action installment in the series, which is partially based on the 1996–1999 computer animated series Beast Wars: Transformers, which had a really good first season and made a lot of youngsters in the 1990s happy.
In keeping with the 1990s theme, there are three new live-action Transformers factions introduced in this film: the Maximals, Terrorcons, and Predacons, all of which are robots that can change into robotic animals.
Along with live-action actors Anthony Ramos and Dominique Fishback, the voice cast for some of the Transformers also features Pete Davidson, Ron Perlman, Peter Dinklage, Michelle Yeoh, and of course Peter Cullen, who has played Optimus Prime for a long time.
Where to Watch: In theaters