What To Watch This Weekend: Best TV Series & Movies [Sep 29th – Oct 1st]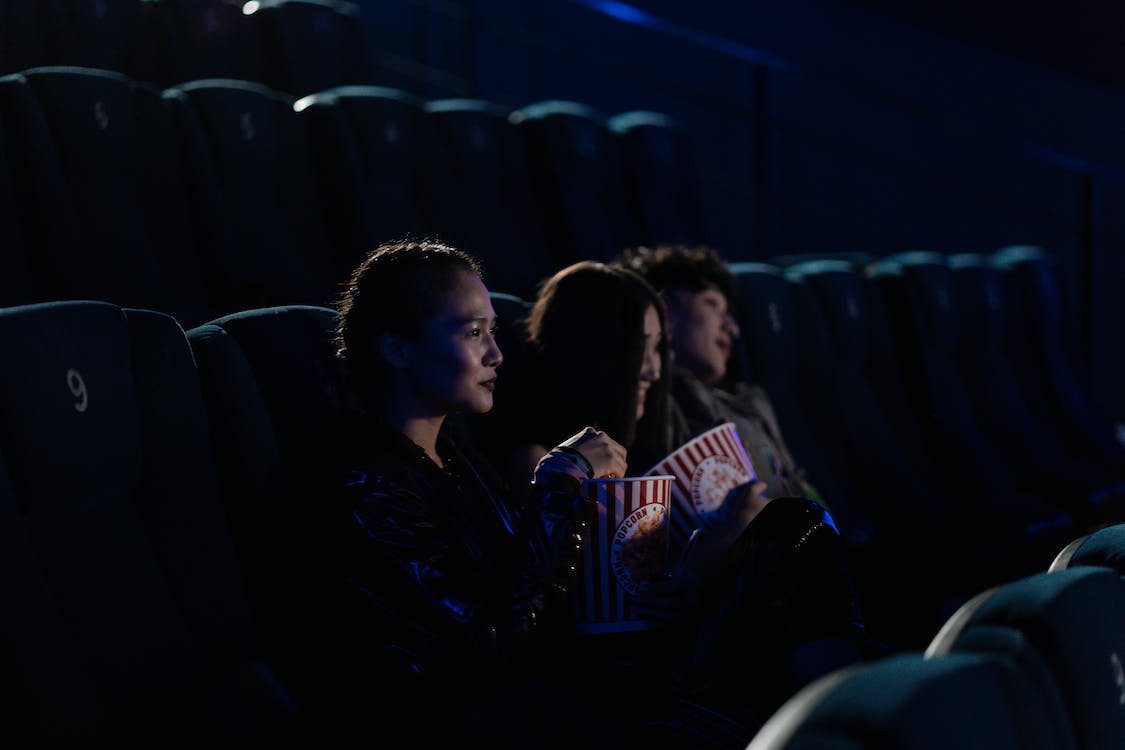 What To Watch This Weekend – It's Friday evening, and you've just finished a long week at work. You want to unwind and relax but are stuck on what to do.
You could go out and socialize, but after a hectic week, you only want to curl up on the couch and watch something. But with so many streaming platforms and options available, deciding what to watch is tough.
Don't worry! We've got you covered with our comprehensive guide on what to watch this weekend.
Whether you're in the mood for a laugh or a good cry, we've got recommendations for everyone. So, please sit back, relax, and let us guide you to the perfect viewing experience.
What to Watch This Weekend: TV Shows
Gen V: Season 1 

(2023)
This week, Prime Video introduces its newest series, "Gen V," a spin-off of the unexpectedly popular show "The Boys," which initially gained traction in 2019 and has maintained its success through three Certified Fresh seasons.
The show's creator, Eric Kripke, who was instrumental in "The Boys," also played a role in shaping "Gen V," serving as the first compelling reason to add it to your watchlist.
The second enticing factor is that "Gen V" draws its inspiration from a story arc within "The Boys" comics, focusing on a cohort of young superheroes, often referred to as "supes," undergoing rigorous training at a crimefighting institution overseen by the nefarious Vought corporation.
Familiar with "The Boys"? Then you're likely aware that housing a group of youthful, hormonally-charged, and competitive supes under one roof might not be the wisest of decisions.
The third compelling incentive to tune into "Gen V" is its synchronicity with the events of "The Boys" Season 4, with some of our beloved characters from the original series making appearances – A-Train, Soldier Boy, and The Deep, to name a few
. Could this hint at the potential for a crossover in the future? If such a crossover becomes a reality, missing out on "Gen V" would be a regrettable oversight.
Where to Watch: Prime Video
Castlevania: Nocturne: Season 1 
(2023)
Arriving on Netflix is the all-new adult animated series, "Castlevania: Nocturne."
The first compelling reason to fire up your trusted streaming service is that this dark fantasy action show serves as a spin-off of the highly acclaimed Castlevania animated series, which has garnered four consistently well-received seasons.
Both of these series draw their inspiration from the beloved Dracula-themed video game franchise, and the second rationale for diving into "Nocturne" lies in its narrative roots.
The story is derived from the 1993 game entry, "Castlevania: Rondo of Blood," and the 1997 classic, "Symphony of the Night." Embracing the nostalgia of nineties video games, this series promises to capture that timeless gaming magic.
Set against the backdrop of the French Revolution in 1792, "Nocturne" follows the exploits of Richter Belmont, a descendant of the Belmont family.
If the combination of dark intrigue, period European aesthetics, and vampires intrigues you, this particular vampire tale might be one you'll want to welcome into your home.
Where to Watch: Netflix
What to Watch This Weekend: Movies
The Creator 
(2023)
Arriving at cinemas is the science fiction action thriller, "The Creator."
One compelling reason to consider watching or perhaps veering in the opposite direction is its unsettlingly relevant premise: a futuristic conflict between humanity and advanced A.I. adversaries armed with a deadly weapon designed to extinguish mankind.
Another enticing factor lies in its talented ensemble cast, led by John David Washington, and featuring notable names such as Gemma Chan, Ken Watanabe, Sturgill Simpson, and Allison Janney.
When their performances aren't captivating your attention, you'll be immersed in the captivating score crafted by the maestro Hans Zimmer – an auditory treat, especially within the confines of a theater.
A third, equally compelling rationale to give "The Creator" a chance lies in its creator, namely director and co-writer Gareth Edwards.
Known for his work on "Godzilla" and "Rogue One," Edwards has already demonstrated considerable filmmaking prowess, and this endeavor appears to elevate his skills to new heights.
He drew inspiration from cinematic classics like "Apocalypse Now," "Blade Runner," "Rain Man," and "E.T." If "The Creator" even comes close to evoking the spirit of any of these iconic films, it unquestionably merits a spot on your watchlist.
Where to Watch: In theaters
Saw X 

(2023)
Hitting theaters this week is the latest installment in the horror franchise, "Saw X." What's even more chilling than the film itself is the fact that, at this moment, "Saw X" stands as the only entry in the series to hold a "Fresh" rating on the Tomatometer.
After nearly two decades of "Saw" films, with only the original movie managing a close-to-mediocre "Rotten" 50%, "Saw X" has comfortably staked its claim in the "Fresh" territory.
While it's early days and the score may fluctuate, the overall reception for this installment is the most positive the franchise has ever witnessed, making it a compelling reason to make it your weekend watch.
The second enticement lies in the film's unique position as a direct sequel to the original "Saw" and a prequel to "Saw II." Shawnee Smith reprises her role as Amanda Young, a character featured in those films, as well as the third and sixth installments.
Additionally, Tobin Bell returns as the iconic John Kramer, also known as Jigsaw.
The third reason to delve into "Saw X" is the intriguing plotline. Here, Kramer embarks on a journey to Mexico shortly after the events of the first "Saw" film, seeking a miraculous cure for his cancer.
However, what he discovers is a web of deceit orchestrated by individuals in desperate need of a lesson, and who better to impart it than Jigsaw himself?
Where to Watch: In theaters
Dumb Money 

(2023)
Making its wide release in theaters is the biographical dramedy, "Dumb Money," a film inspired by Ben Mezrich's book, "The Antisocial Network."
This cinematic tale delves into the GameStop short squeeze that took place in January 2021, when a group of ordinary individuals turned the tables on Wall Street.
If you need further persuasion, another compelling reason to embrace the intelligence of "Dumb Money" is its star-studded ensemble cast.
Featuring talents such as Paul Dano, Pete Davidson, America Ferrera, Sebastian Stan, Shailene Woodley, Seth Rogen, and many more, the film promises a captivating array of performances.
Where to Watch: In theaters